A look into the Kazakh football industry with Anton Lyssyak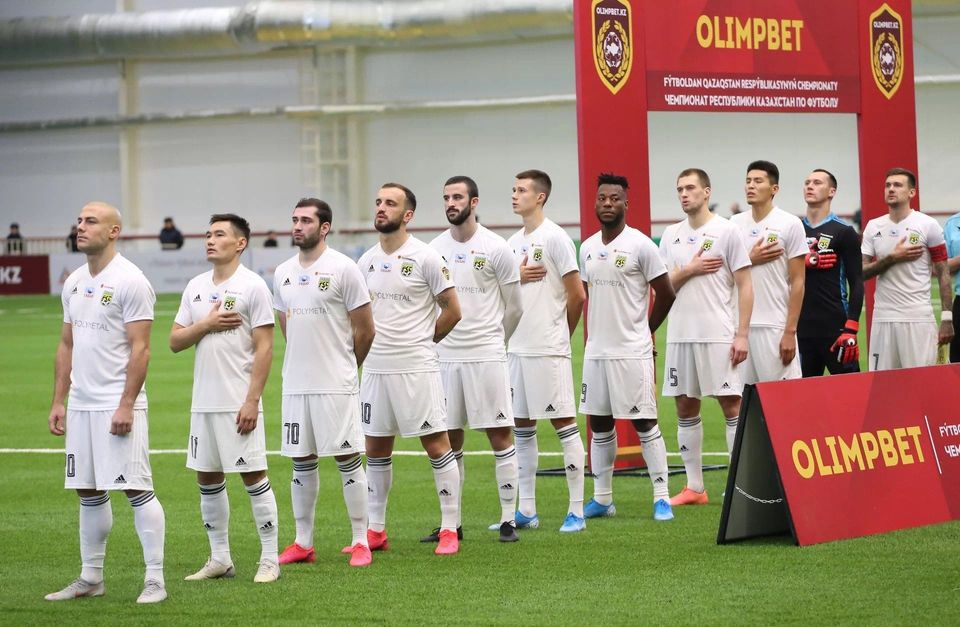 The Central Asian nation of Kazakhstan is the ninth largest country in the world, home to glorious geographical wonders, bustling metropolises, a diverse array of people, and some very cold winters. Despite this, Kazakhstan, much like its surrounding countries, is shrouded in mystery to a lot of the world for no tangible reason. The same unfortunately can be said for the nation's football. After gaining independence after the dissolution of the Soviet Union in 1992, the national football team spent ten years as part of the Asian Football Confederation, and were considered to be one of the best growing teams in the entire continent. Due to their status as a transcontinental country, they were granted entry into UEFA, and since 2002 have been part of Europe in footballing terms.
On the one hand, this has proven to be successful, as Kazakh clubs have enjoyed greater media attention in Europe and worldwide due to participation in continental competitions, but on the flipside, the national team has consistently been near the very bottom in the continent. To the average football fan, the most recognisable Kazakh name in the sport is FC Astana, located in the capital of the country. Formed 11 years ago and having won the last six national championships, the state-owned club has become something of a regional powerhouse, and somewhat of a regular in the group stages of the Europa and Champions League.
Though Astana are arguably the best known club from the country, Kazakh football has a lot more to offer. To get a better look at the nation's football industry, we spoke to Anton Lyssyak, Head of Marketing and PR at Tobol Kostanay. Tobol, based in the northern city of Kostanay near the Russian border, are one of Kazakhstan's biggest clubs, having won a league title and a cup in their 53 year existence. As of the past two seasons, they have also been partaking in the qualifying rounds of European competitions, but haven't been able to reach the group stage.
Anton, as we said, is currently working on the business side of the game at Tobol, but has previously worked for national giants Kairat Almaty. He is also currently the UEFA correspondent in Kazakhstan, and has served as a football commentator for various outlets. The interview in full is below.
Tell us a bit about your entry and career in football thus far.
"I think that football is the most popular sport among children in Kazakhstan. As a child, I liked to play football, and even attended training sessions, but quickly realised that I could not become a professional football player. However, I did not stop dreaming and thinking about football.
"In high school, I launched my own website, where I tried to write news about my local team, and then people from the club began to notice me. I was a volunteer in the press service for a few years, and for a while I worked for a nominal fee, but I still liked it. Due to football, I decided to go into journalism. This is how I started my career in sport.
"A few years ago, I took a sport management course in Germany at the University of Leipzig. There, I improved my marketing skills, and learned certain things about the football economy, the management of sports clubs, and more. Of course, this experience will help me a lot in the future. Some of my classmates are already actively using their knowledge; they have received high positions in their respective football federations and Olympic committees. I hope this will help in the development of sport in their countries."
How does the landscape in Kazakh football look when it comes to the media and commercial side of the game? What trends do you see coming up?
"Unfortunately, this is not the strongest side of our football. We are far behind the likes of Russia and Ukraine in this aspect. Still, year after year, we are working to improve in this direction. Not all people that work in football know exactly what to do. Sometimes, there is a lack of education, internships and opportunities, and even the desire of the employees themselves.
"Clubs in Kazakhstan are also not earning as much as they would like. I think that in the next few years, they will start to put more emphasis on working with the media, working with fans, and looking for other approaches with sponsors and commercial partners. This trend is evident.
"In my opinion, local authorities and club owners should trust the newer generation, which is very talented. There is a feeling here that we have reached the ceiling and cannot break through, but I believe that we will make a big step forward soon."
How does Tobol's strategy and infrastructure look, and what plans do you have for the future?
"Tobol is one of the strongest clubs in the country at the moment. The regional administration has done a lot of work to improve the football infrastructure in the city. They built a football arena that allows you to play and train in the winter, regardless of the temperature outside. This makes it easier to play games in the late autumn and early spring, when it is very cold in this part of the country.
"Last year, we did a lot of work to develop the media and marketing components of the club. There are still a lot of things that we have to change. I can't be responsible for the entire club's strategy, but we have big plans on the marketing side. I hope that we'll be able to implement them soon, although this year we have been severely hindered by the coronavirus."
What do you think Kazakh football needs to improve on and off the pitch, so that it can reach the next level?
"I think that the most important thing we need to work on first are human resources. We need to develop our coaching and management staff. Correct processes in training academies and in the offices can change the overall picture.
"Of course, it is necessary to improve infrastructure throughout the country. It's important to raise the status of grassroots coaches in small towns, and to give new catalysts to the development of football."
How do you think the state of the Kazakh football industry is when it comes to personnel, and what advice would you give to people wanting to work on this side of the sport?
"There are not many specialists in Kazakhstan who are able to work in this industry. Our football market is not very large, and with the proper desire and education, you have a chance of getting into football. The main thing is that people really want to develop sports, and not make a lot of money; which is something that is often said in the media. This is not always true, as marketing and media professionals usually earn more in other industries as compared to football.
"The future belongs to the new generation that has grown up around good examples, such as the MLS and the major European leagues, as we can learn a lot from them. In addition, it is important to get specialised education in management, marketing and so on. You can't think that without education you can come to football and change everything. You have to start small."
How do you think Tobol compares to the big two of Kairat and Astana when it comes to both the sporting, and commercial side of the game?
"One of the main differences lies in the location of these clubs. Tobol is a club from Kostanay, which is a small city, whereas Astana and Almaty are megacities. This leaves its mark on everything. Larger cities catch and develop trends faster, and react to everything quicker. In addition, it is worth taking into account the difference in the income of the people, which makes you look for other approaches to sales and pricing.
"Speaking of the sports component, we were one of the best clubs in the country during the first decade of the century. In recent years, we have been developing and have set ourselves some very ambitious goals. I think that historically, Tobol is already on par with Kairat and Astana."
You've worked at Kairat, and have done things for the PFL (Professional Football League), and UEFA itself, what are the differences you've noticed in the work environment in these various organisations?
"Each organisation has its own specifics and differences. If you compare Tobol and Kairat, then at Kairat, the employees of the clubs are less versatile; as in they are responsible for only a specific area of activity. Tobol employs a fewer number of people, so each specialist performs a higher number of tasks in comparison to a single employee at Kairat or Astana. It's not to say that one approach is better than the other, it's just a factual difference.
"UEFA and the Professional Football League are different types of organisations, but I cannot say a lot about UEFA, as I only work for them in my country from a distance. I can't evaluate the whole processes of their work."
We'd like to thank Anton and Tobol for agreeing to partake in this insightful conversation with us. Last season, Tobol finished just outside the European places in fourth, only six points behind the eventual champions. This season, before the suspension of the national league was third after just two games played, and will be hoping to go as far as possible against a strong Astana side, and an equally challenging Kairat. Off the pitch, efforts will be made to increase the club's profile both inside and outside of Kazakhstan, and it will be very interesting to see how they end up.