Bridging the gap: Being an SLO in the social media age
The role of Supporter Liaison Office substantially since the growth of social media. Gary Cassidy speaks to the people who are one of the most important links between fans their clubs.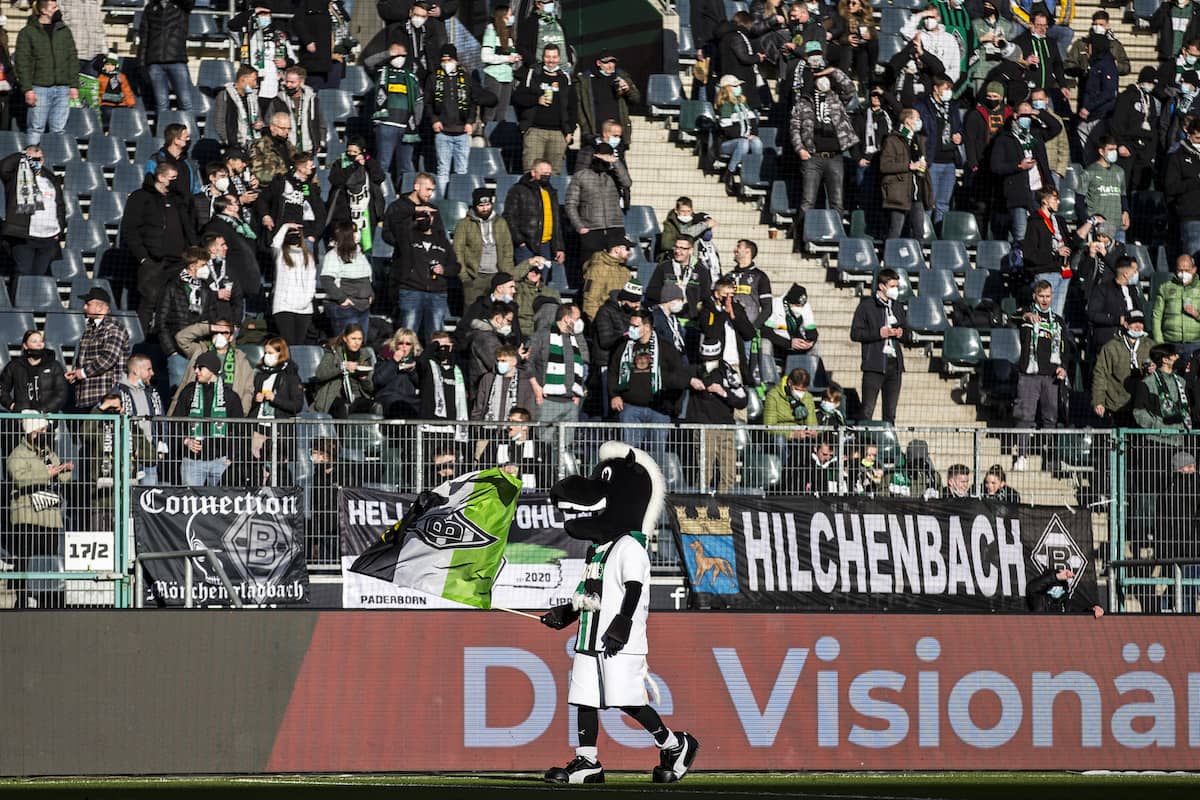 One of the biggest criticisms often aimed at modern football is how disconnected clubs and players are from their "supporters" – with the definition of that very word now holding some ambiguity as to whether supporters are viewed as having some form of equity in the club, or if they're simply customers of the business.
In an industry worth billions of pounds, where the financial gulf between those on the pitch and in the stands has never been vaster, how do clubs remain in touch with their respective fanbases?
Well, as we've witnessed in recent years with the nixed European Super League and the large swathe of clubs punting NFTs, some - quite simply - don't.
In the social media age it might look – at face value – like clubs interact more than ever with their support. But the truth is, much like any account boasting thousands, sometimes millions, of followers, Twitter interactions tend to be mostly a one-way street.
So, just how does a supporter get in touch with the club they support without being met with a wall of silence?
After all, if you're paying hundreds of pounds for a season ticket, up to £100 per replica football kit and spending life's most valuable commodity – time – to support your chosen team on an almost daily basis, communication should really be a two-way street.
Of course, communicating with every single fan is likely nigh-on impossible, but one of the most crucial roles at a football club nowadays is that of an SLO.
"What is an SLO?" some may ask. Particularly with Premier League clubs whose fans emanate all around the globe. Those three letters may seem nonsensical, but they represent one of the most important channels of communication between club and fan.
Building a bridge
SLOs, or Supporter Liaison Officers, have an increasingly tricky job within their respective football clubs. Acting as a "bridge" between the club and its support, the role was created in Germany with Borussia Monchengladbach appointing the first ever SLO in 1989 in a part-time, voluntary capacity.
Maybe surprisingly, the role's origins in Germany are based around the targeted reduction of football hooliganism with the idea being adopted across Europe ever since.
Over three decades later, it's now mandatory for any club participating in UEFA club competitions to have an appointed SLO, with the regulation coming into place back in the 2012-2013 season.
While innovators in Germany lead the way, the role has increased in importance here in the UK over the past decade. Every single Premier League club is now required to employ an SLO, while all English Football League clubs have agreed to have someone in the role too. This, of course, still lags behind Germany's implementation – which requires Bundesliga clubs have at least three people working in the role.
SLOs don't just provide the communicative bridge between a club and its fans, they also liaise with police, security, and SLOs of rival clubs in order to keep their support safe.
UEFA has highlighted Sweden's SLO as the "best practice" saying the country has come the furthest in the past decade, with the Swedish Football League and Swedish police crediting the role as a "major contributor" to a 20% reduction in crowd disorder.

While any measures which aim to reduce crime and make football a place where anyone can feel safe to support their team can only be a good thing, those are merely the foundations of the bridge which an SLO builds.
From ticketing queries to listening to fan opinions on any issues which may arise inside or outside of respective stadiums surrounding their beloved club, SLOs are in place to provide the answers.
Long-tenured Arsenal Football Club SLO Mark Brindle has been a fan for decades – highlighting early on in our chat that "1971 was a good year" -  and worked with the club on supporter-led initiatives before being "surprised and honoured" to move into the role of SLO after a lengthy application process.

Mark believes his role is "more vital than ever" as clubs straddle the complex line between emotions and economics: "The role is even more vital these days to try and be a bridge between supporters and their club when football is more and more about 'business' and supporters feel more and more disconnected as a result."
While the matchday experience only makes up part of the role, Mark says "determination and dedication" to making matchdays "the best they can be" regardless of results is integral before offering up some priceless advice.
"You have two ears and only one mouth, so listen more than you talk."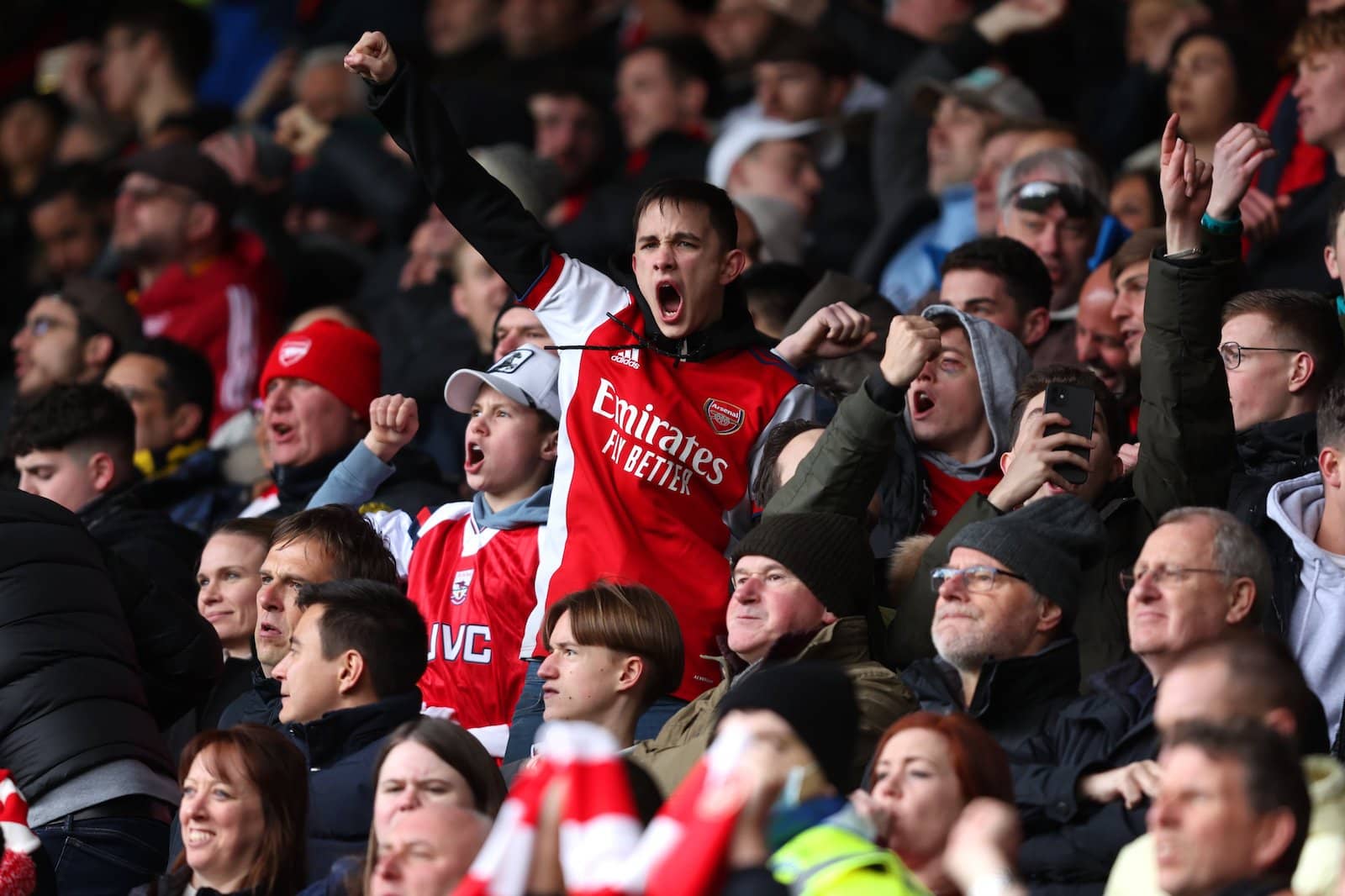 It isn't just Premier League clubs utilising the role, though, and simply labelling the role as "bridging the gap" doesn't do justice to the monumental task at hand for those like Liz Finney of AFC Bournemouth.
Liz has worked in matchday operations, ticketing, and customer service, and says her lengthy working relationship with the club's SLO meant the role seemed like a perfect transition.
"[Being an SLO has given me] a chance to not only better understand supporter views but be in a position to make changes that benefit them, and consequently the club, too.
"Conversely, it gave us the opportunity to explain why the club had taken a particular decision or to bring clarification where there may only have been conjecture.
"We are a progressive, forward-thinking club that unites the whole community, so this role is crucial within our club."
Almost unanimously, every SLO we asked about the role pin-pointed listening to fans as being the priority.
Cindy Joyce has worked with West Bromwich Albion Football Club for 20 years, moving into the role of SLO just over a year ago: "I think it's really important that fans have someone they can approach with any query or question they feel the need to ask."
While the matchday experience and communicating the reasoning for club decisions seems to take precedent, it was also highlighted just how varied the role can be. Not many people will argue that the rearranging of fixtures this past year has been frustrating for most teams, to say the least.
Cindy noted how most of her queries and complaints this year have surrounded postponed fixtures and, specifically, the change to televised fixtures.
"The most common complaint at the moment is the amount of fixtures being re-arranged due to Sky."
Watching matches is a crucial aspect of supporting any football club, but Cindy's favourite queries were much more niche – when fans want to know more about the history of the club.
"My favourite queries are when someone wants to find out historic questions and we have a brilliant historian who can always find me the answers."
Employee or supporter?
Being the liaison between club and fan, or business and consumer, sounds like an incredibly difficult balance to strike when you take into account that most SLOs are likely to either be – or have at least previously been – fans of said club and, consequently, customers of said business.
So, where is that line drawn, and how do SLOs manage to stay balanced on that tightrope?
Dave Wood has been Wolves' Supporter Liaison Officer for four years, having worked for the club for over 11 years, and explains the complexity of having to not only be the voice of the business when speaking to its customers, but also being the voice of the fans within the club.
"I'm a big Wolves fan, which comes in handy as I understand the fan values and usually feel the same emotions. The fact that I had previous roles at the club allowed me to be able to differentiate the club and fan elements.
"I was known to a lot of fans as from my previous roles and from attending games as a fan, so this helped create a bit of trust also. I have since developed my role into its own department, with the aim to be the voice of the fan internally.
"It would be impossible to give fans a say on every decision however it is important to represent the fan voice for important decisions."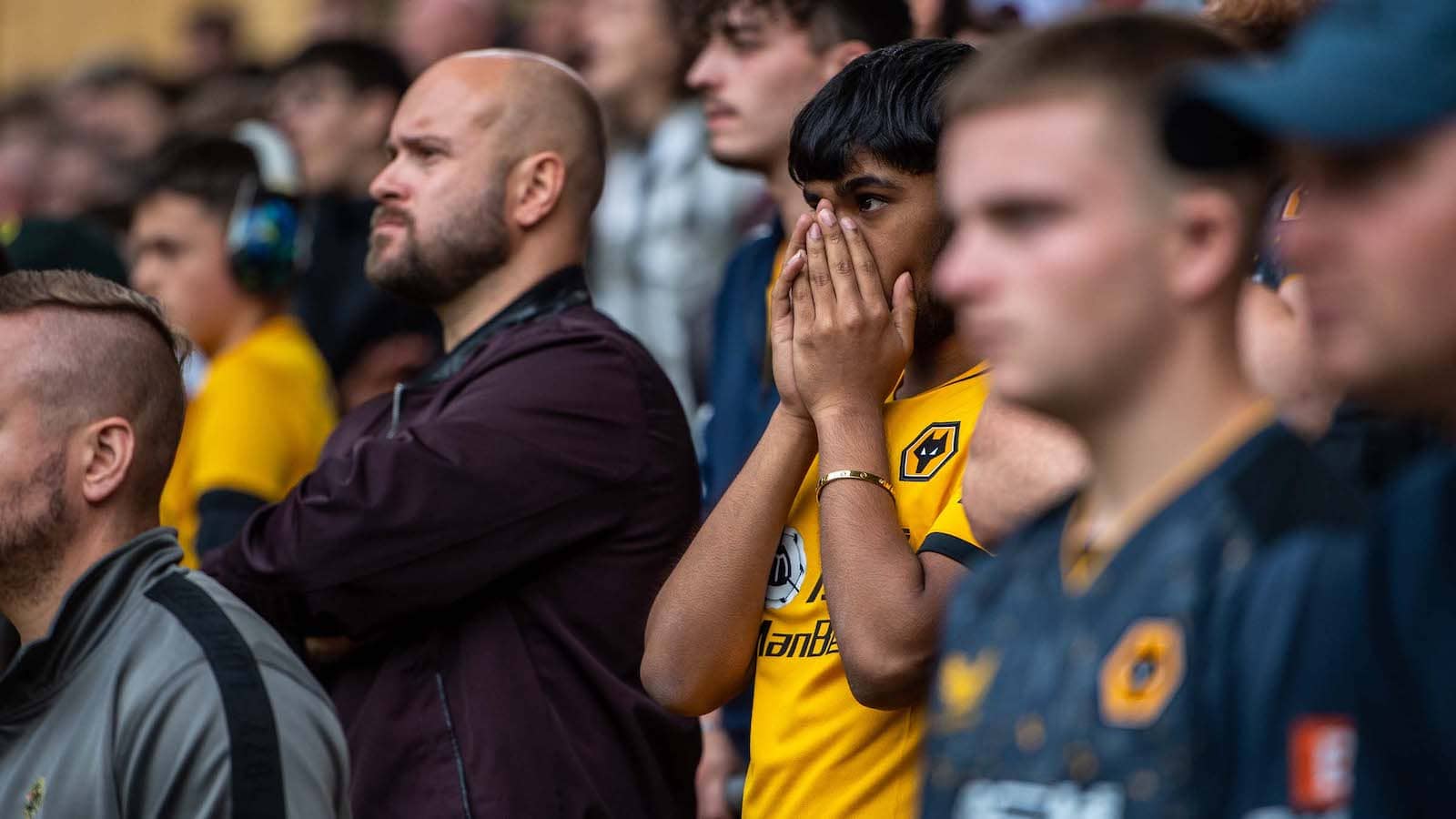 Dave spoke of his pride at being a point of contact for Wolves fans during a "significant period of growth" for the club and makes no secret of the fact that he was a supporter before embarking on the role. Does that make the task at hand easier? Many would think it's a resounding yes, but Dave says that isn't always the case.
"It does make it easier as it means I share the same values and emotions as a supporter.
"On the flip side, when there are situations that haven't gone according to plan and supporters have been disappointed, it can leave me feeling more disappointed than I would if I didn't have the connection with the club."
This was echoed by Arsenal SLO Mark Brindle who says there are definitely pros and cons to being invested emotionally in the club.
"I think that has plusses and minuses, sometimes you can care too much and, of course, sometimes you have to say no to supporters without being able to explain why, but on the positive side, as a supporter, I constantly want to do the best for our supporters."
Social media: help or hindrance?
Any football fan will know just how reactive social media can be. All it takes is one poorly timed tweet, or even a lack thereof during Transfer Deadline Day, to be met with masses of negative, and abusive, responses.
Now, it's bad enough when you realise whoever is handling the club's official social media account is having to read each of those responses, but what about Supporter Liaison Officers?

Putting a human face may just defuse the situation or having one individual in charge of communicating a club's thoughts and reasoning behind a particular decision may just simply make the scrutiny more intense for that one individual.
Someone tweeting with a club badge as their display photo - whether it be the official club social media team or, in contrast, a disgruntled fan – is afforded a level of anonymity. SLOs have no such shield and can easily be the target of abuse for a club decision - regardless of whether they agree with it or not.
AFC Bournemouth SLO Liz Finney was keen to highlight the positive side of using social media as herself, rather than fans speaking directly to a club profile.
While the "casual" nature of conversation can help, Liz added that a "good social media policy" is advantageous when dealing with reactive posts.
"I think that perhaps social media can take the form of casual conversation, but in the public domain, so judgement is needed when dealing with reactive posts to discern the motivation behind them. A good social media policy helps."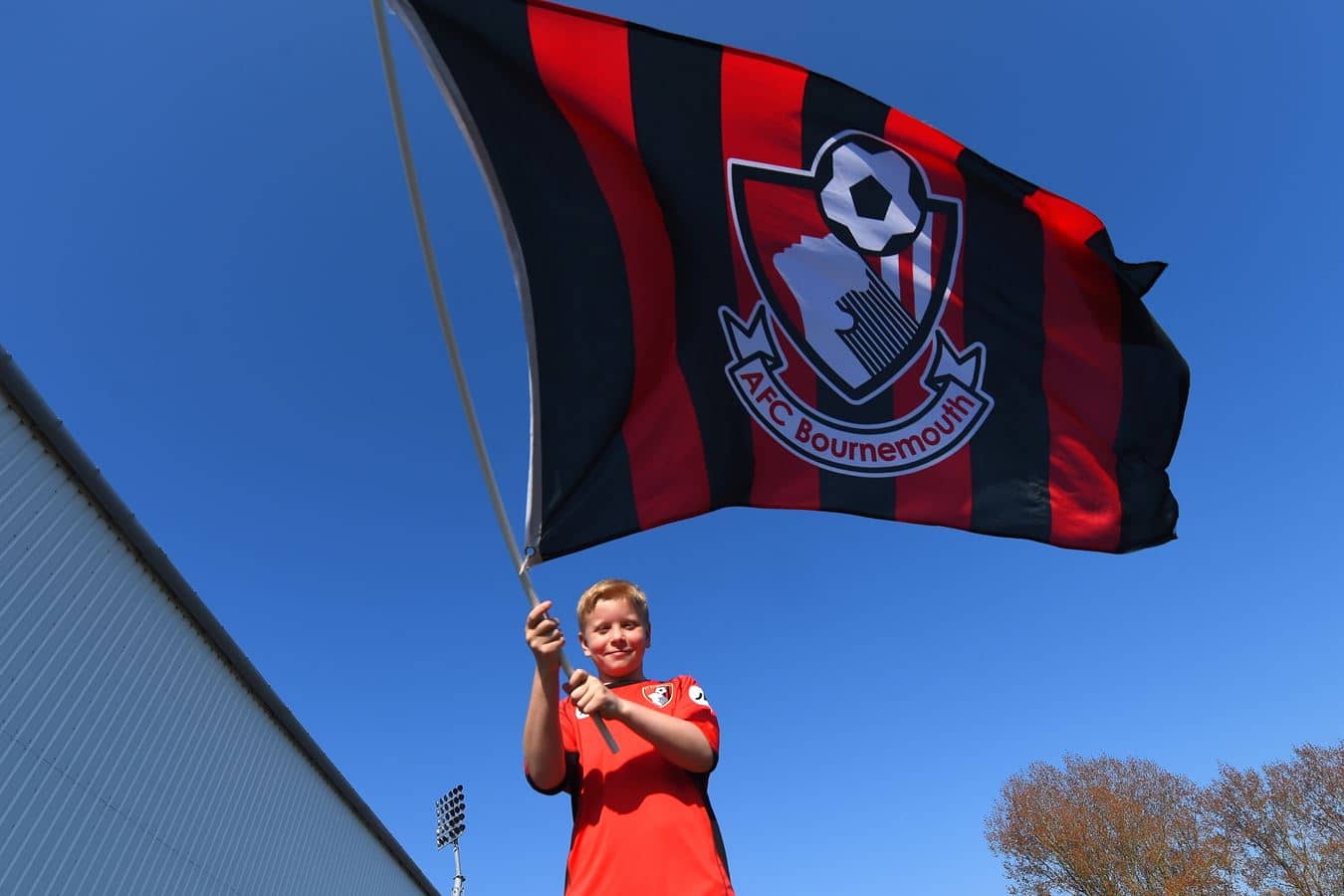 Arsenal SLO Mark Brindle cited the "biggest challenge" of being an SLO in the digital age as "not replying to all the rubbish" he reads.
Dave Wood of Wolves was also keen to weigh in on the subject of social media abuse – but also adapting to how he, and the club, communicates information to fans accurately.
"There can be a lot of criticism out there, sometimes it is not warranted or incorrect, and we have also seen a rise in abuse aimed at players in the wider game. This will be something that has affected every club.
"Social media also allows a lot of incorrect information to be shared, so we have had to adapt how we communicate information with our supporters to ensure that it cannot be misunderstood."
Dave added that it is "crucial" to understand the needs of fans and that all projects must either be something the fans have called for or something which will improve their experience.
In terms of social media, Wolves have innovated that experience for fans with dedicated fan information account @wolveshelp, which provides a dedicated channel for the club to communicate "important fan information" which includes, but is not limited to, ticket sales dates, opening hours and matchday info.
The club's SLO highlighted the importance of having a separate "help" channel for supporters.
"This is the type of thing that would probably be lost amongst some of the more glamorous content shared from the main account, which is more aimed at the wider fan base with highlights, player content, etc.
"The help account is more aimed at the match-going fan with the aim of helping them ensure they have an enjoyable matchday experience."
One thing the match-going fan can ask Dave for, though, which will fall on deaf ears, is the return of pre-kick-off song The Liquidator – banned due to fans screaming "f*** off, West Brom" mid-song - which he joked was his most common query from the Wolves faithful.
Liz Finney, the SLO for AFC Bournemouth, said the queries she received are varied, but that prominent subjects include ticketing system issues, the priority points system and season tickets – before adding that the return of the Balti pie "had a moment of being at the fore" of her inbox.
Dealing with such a smorgasbord of enquiries, though – including ours about Liz's own role within the club – means a versatile approach is needed to deliver the right responses to queries comical and serious alike.
When asked what qualities makes someone a good SLO, Liz had a simple, succinct answer.
"Empathy and honesty."
The irony, of course, is that empathy may just be a worthwhile trait for any frustrated fan getting in touch with their respective club or its SLO.
An integral cog
Just from communicating with Supporter Liaison Officers for this article shone a light on the tireless work involved for the individuals in these roles. Of course, for many fans, working for the club they've supported for the majority, if not entirety, of their lives is a dream job – but there's no doubt it can sometimes be a thankless task.
That said, when the sun is shining, the satisfaction received – as many highlighted – is second to none, and that isn't lost on Wolves SLO Dave Wood.
"I get to talk about football most of the day! But, in all seriousness, it is great to be able to do something to try and make a positive difference in something I have an interest in and a passion for. I have had some fantastic experiences and created memories that will be with me forever."
Arsenal SLO Mark Brindle joked that his most common query is whether he can get people tickets for games but was also keen to highlight the combination of his passion for football and helping make a difference for fellow fans when asked about his favourite part of the role.
"Working with great people for a club you love, seeing the positive effect you can have on supporters both young and old, and of course talking about The Arsenal and Football all day long."
While the employing club directly pays an SLO's wages, one thing that's always at the fore in football is that fans indirectly pay the wages of everyone earning a living.
Liz Finney of AFC Bournemouth added to the idea that while an SLO works for the club, the most important part is working with the fans.
"The best part of the job, for me, is sharing an issue with supporters, and coming up with a good solution together."
Social media, of course, is integral when discussing SLOs and how the role has progressed, but Cindy Joyce of WBA was also keen to point out that the club also facilitates in-person meetings to keep in touch with its support.
"We also have regular Albion Assembly meetings where representatives from our supporter groups come along to and we discuss various things and also have a Q&A."
SLOs have become an integral cog in keeping the wheels turning between club and fan.
One thing is for sure though, while the role of SLO is more important than ever right now, it's nowhere near as important as it'll be in years to come as the football industry continues to grow both commercially and economically while striving to remain accessible to everyone.