Crossing the pond: The commercial and digital impact of bringing US players to the UK
Overseas signings can have a significant impact on a team's marketing channels and supporter networks. Here, we explore the impact recent American signings have had on English clubs' support.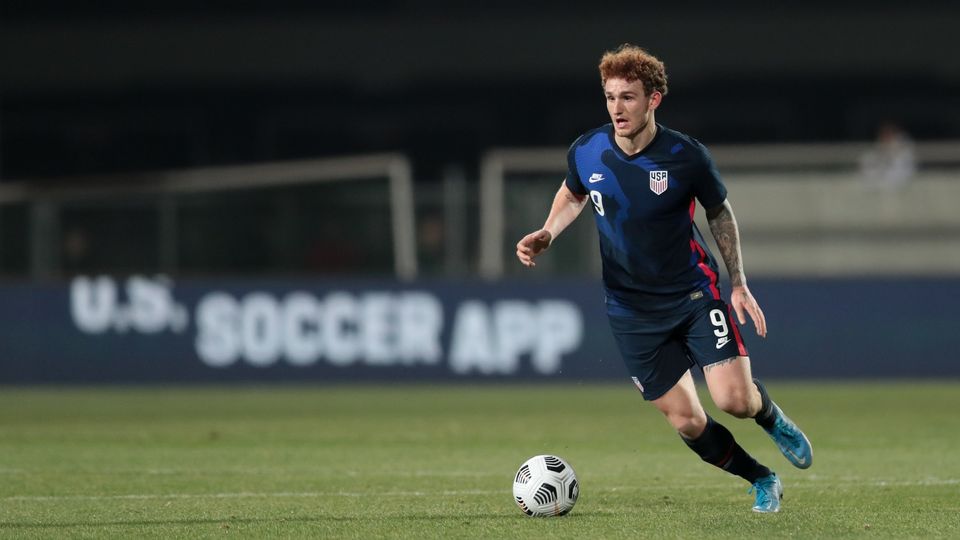 Appetite for football in the United States has arguably never been greater. In November, American TV network NBC doubled their lucrative deal to broadcast the Premier League, while the arrival of high profile USMNT players in England continues to entice an overseas fanbase that tends to follow individuals before clubs.
Last year's European Super League scandal highlighted how British football's elites intend to model the game in the interests of overseas viewers, and the American market is perhaps the most important of all. So, with all this commercial interest in mind, do the motivations for bringing US players to England extend beyond their footballing ability?
Since US international Josh Sargent signed for Norwich City in August, the club's social media accounts and fan channels have been bombarded by American fans desperate to see their striker hit the ground running. For several months, the 21-year-old lacked potency in front of goal; however, against Watford on 21st January, he finally made his mark.
"It took us half a year, but here we are finally having Josh's coming out party!" remarked Texas-based Norwich City fan and founder of supporters group AmeriCanaries, Marc Foster.
"It's been tough following Josh. I've seen moments, but the ball just hadn't fallen for him." he said.
A magnificent double in a relegation six-pointer has completely changed the mood around Norwich's American import, but Marc insists that support for Sargent has remained strong.
"His signing was huge for us, because it brought a lot of people to AmeriCanaries that otherwise wouldn't have come," he continued. "Our numbers grew about 20% in the short window after he signed. There's a niche in America for clubs like us, because there are people who don't like the New York Yankees, they don't like the L.A. Lakers. If you don't want to identify with a big, huge club, then here we are!"
That American penchant for underdogs may have been stirred when Barnsley, one of the Championship's less wealthy clubs, signed US international Daryl Dike on loan last January. The forward subsequently took the league by storm, scoring 9 goals in 21 league games to fire the South Yorkshire club unexpectedly into the play-offs.
"You could tell he was class," says Tykes TV presenter Neil Ellis, who was glued to iFollow for Dike's early contributions. "There's untapped talent in America that you can get for a fraction of the price. It's about taking a gamble on that untapped talent."
Last season, Barnsley's data-driven approach to recruitment allowed them to compete with the Championship's best sides, with Dike encapsulating this. In the case of the young attacker, an American boardroom presence proved crucial.
"The CEO Dane Murphy was from America, so he knew the MLS," continued Ellis, whose Barnsley fan channel provided crucial interaction for supporters during lockdown. "We also had Billy Beane (pioneer of Oakland Athletics' renowned 'Moneyball' scheme) as a silent partner owner, and Paul Conway, another American, so they knew the American market."
This knowledge base helped the Tykes sniff out a real talent; but now, it's their Championship rivals West Bromwich Albion who are hoping to capitalise on this smart recruitment.
The Baggies' Head of Marketing Laura Gabbidon is certainly hopeful about the role Dike could play in a promotion push, following his recent £9m signing from Orlando City. And it's not just his on-field impact she's interested in.
"He seems like a really engaging character, which is huge, because if you're trying to trade off the back of a player they've got to have a really strong personality," said Gabbidon.
Currently, the club's American audience is still relatively small, but Gabbidon is pretty confident that could soon change.
"The number of Americans visiting our content site and our shop site massively jumped for the month in which we signed Dike. In December we had 3,580 people visit the main site who were based in the US. The following month, that jumped up by 10,000.
"That shows there's potential there. Dike might be a catalyst for a greater international strategy. A real jump in American interest could start the whole process."
One thing Gabbidon notes is that most actively engaged fans abroad are expats; however, that's not always the case. At AmeriCanaries, there are plenty of US-born sports fans who have developed an affinity with the Norfolk club without ever having visited.
"I don't know exactly what our numbers are in terms of expats, but it's maybe around a quarter to a third. Over here, it's organic," said Foster, whose route towards the Canaries was unorthodox to say the least.
"Talk about being an expat — if you wanna go back about 6 or 7 generations, I guess I could be too. My family were amongst those original Puritans who came over from Norfolk. I'd just moved [to Dallas-Fort Worth, Texas], and the Sunday newspaper posted results and tables. I saw Norwich and thought, "Well, I guess Norwich are my team" — since then they always have been."
This was a number of years ago, so Foster had to wait to see an American don a yellow and green jersey. And with US support lifted by Sargent's transfer, it seems like the club are making steps to engage with that latent fanbase.
"The club itself has really started to reach out. They've opened up a fan panel with some international representation, they've added an international membership which gets us discounts on merchandising and shipping, as well as access to home audio from the BBC Norfolk feed. They're doing more and more."
But this is clearly a work in progress. One club with a far more established relationship with the USA, its players, and its soccer fanbase, is Fulham. I caught up with Sammy James, co-presenter of the club's primary fan channel, Fulhamish, to discuss this bond.
"In the mid-2000s, Fulham spotted that there was a bit of an untapped resource with players from the MLS, and maybe a stigma towards American players and American soccer in general. They realised that there were some bargains to be picked up, players like Clint Dempsey, Brian McBride, Carlos Bocanegra."
This has continued in recent years, with the current side built on a bedrock of American talent in defenders Antonee Robinson and Tim Ream. As a result, support from the US is significant.
"Fulham has got a massive American audience that is disproportionate to the size of the club," says James. "Looking at our podcast statistics, for instance. 25% of our audience are American, which when you think about it seems very high. I'd say 30-40% of the emails we get are from American listeners, and certainly a large amount of our interactions come from our American fanbase. They love to engage and be part of a community, perhaps a bit more than your average Brit does.
"From a marketing perspective, [US player recruitment] has massively helped Fulham. It's not dissimilar to how a lot of South Korean fans follow Spurs due to Son Heung-Min— it's easier to engage with a club once one of your own heroes is there. It's a very effective strategy in growing a global fanbase."
However, while clubs like Norwich City, West Brom and Fulham can benefit commercially from the impact of US signings, ultimately the football must come first.
"You'll get interest in the initial signing from overseas, but if you're not seeing that player do well, you kind of forget they're there, don't you?" said Gabbidon. "We've had a boom period where there's been so much commercialisation, but now people are realising that just because something's good on paper, it doesn't mean it's going to work."
The impact of signings like Pulisic, Dike and Sargent in terms of US fan engagement show the growth of the American soccer market — British clubs would do well to tap into it. But recruitment in football is generally far more intelligent and data-driven than big, commercially-driven transfers like Cristiano Ronaldo's return to Manchester United would suggest. If the trend towards American imports continues, it will be largely because of the cost-effectiveness of shopping in the MLS and USMNT markets. And the consumer boost created by those signings? Well, it's a bonus that's certainly becoming harder and harder to ignore.