Should football clubs employ fans to look after their marketing?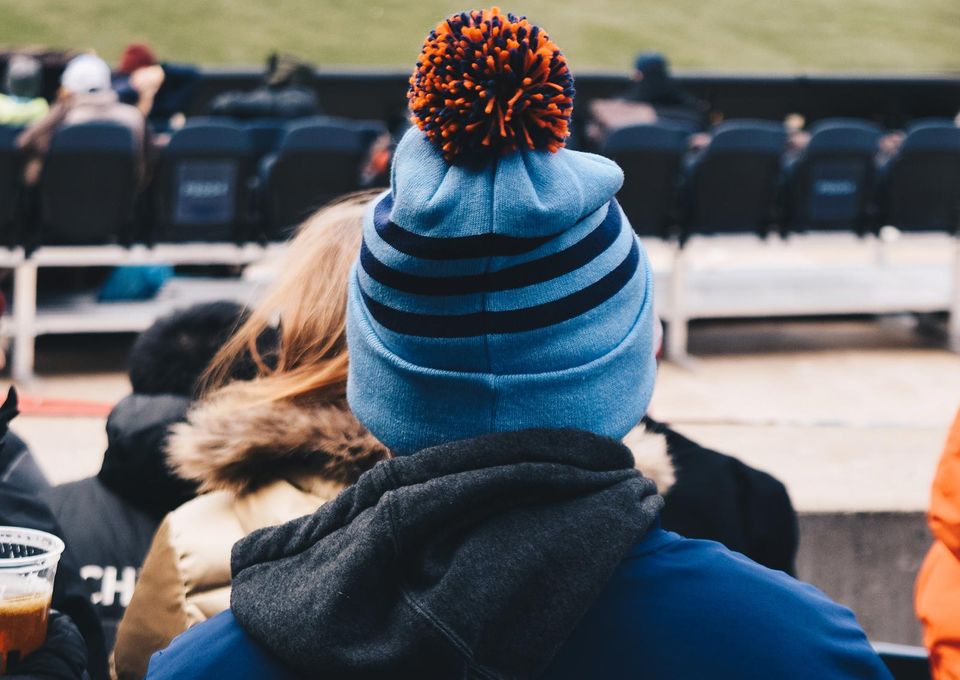 Working in sport and digital means a Sunday scroll through Twitter isn't just memes, GIFs and Covid-19 updates. Indeed, the story of Manchester United's search for a Head of Social Media was a hot topic recently with The Mirror reporting it as the pursuit of a 'super fan' and The Sun heralding it as a hunt for the right 'die hard' supporter. This begged the question as to whether social, marketing and digital roles in sport are best filled by fans or not – a debate which piqued my interest having been a season ticket holder at White Hart Lane before steering the Spurs social media ship for the first three years of Mauricio Pochettino's reign.
Naturally, The Online Rule revved up the Twitter poll feature with 59% of 417 voters saying clubs shouldn't look specifically for fans for roles like this. The real answer is, of course, far more complex than that. At Ten Toes Media, we work closely with a number of football's leading stars and world's biggest brands – do we need to be super fans of every player and brand we work with to do a good job? Of course not… but to work in the world of sport, there is a fundamental need to 'get it'.
What do I mean by this?
At its core, being a sports fan requires an emotional investment.
Whether it's a particular club, player or manager (yes, there are people who are fans of individuals as much as they are clubs), you're more up when they're up and you're more down when they're down. A big result, goal or moment can lead to getting hugely carried away – "the league is ours this year" – or result in a miserable week in the office off the back of a defeat (FYI – I was miserable all the time, just ask the Spurs comms office).
Therefore, understanding the feeling that a specific victory or defeat conjures up often means a fan can convey that emotion on digital much better than a non-fan – provided they have the right knowledge, skills and editorial judgement to do so. It is a given that the right person for the job should have the ability to control that emotion, but they must also be able to evoke it through their output.
Just conveying emotion isn't enough though: you also need the knowledge. I'm not suggesting a London Black Cab style 'knowledge' test but there's definitely something to be said for navigating your way through relevant historical events and understanding core values.
There are nuances in every fan base which require a specific understanding that can be hard to acquire for a 'non-fan'. For example, my experience working at Hotspur Way as a Spurs fan certainly helped comprehend the true meaning of what fans talked about when they described something as 'Spursy' or why it was an ongoing joke with fans that important statements always started with 'We are delighted to announce…'. That was the reason why a tweet like this one saw the biggest engagement on a day when Toby Alderweireld joined from Atletico and there were important new stadium announcements. I'm not sure a 'non-fan' would have quite 'got it' in the same way.
Naturally, within the team there were those who, while football fans, weren't Spurs fans from birth. However, their knowledge of English football/football fandom as well as their efforts to understand the culture surrounding the club made them invaluable to the team. At times, they also proved critical to maintaining the balance and objectivity needed within any department.
So, in short, when filling these types of roles within various sports, being a 'fan' of any one club or player should not be a requirement, but being a 'fan' of the sport you're working in should be. Having a deep-rooted love of Manchester United isn't essential to head up their social team, but a love of the game and understanding of many intricacies that make up the club absolutely is.
The reported £100k salary shouldn't come as a surprise given the role social now plays in the digital world and the importance of managing a 1.1 billion strong online community. Though simply being a 'die-hard' supporter or a 'super fan' won't get you through the door.