How playing Football Manager turned into Twitter promotion for a second division Austrian team
It pays to keep an eye on what influencers and streamers are doing, especially when they're playing with your club. Just ask Austrian side Floridsdorfer Athletiksport-Club.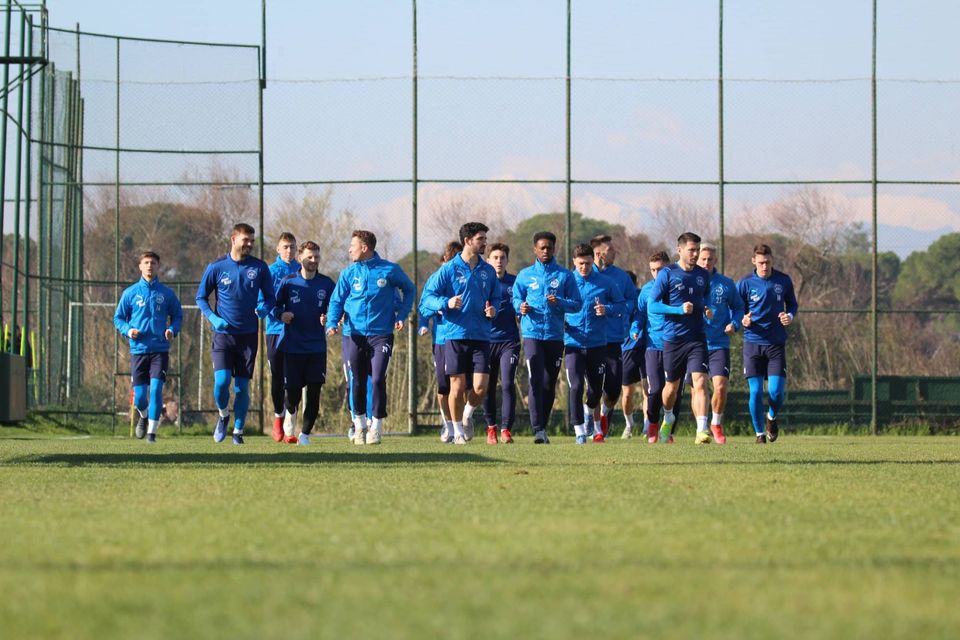 November 2021: Football Manager 2022 is released and thousands of users start their save. Some pick PSG, buying all the superstars they can. Some pick their local team. But not American YouTuber Zealand: he chose the second division Austrian team Floridsdorfer Athletiksport-Club.
"They have not won the Championship for 100 years; we are going to change that", Zealand told his nearly 237,000 YouTube and Twitch followers, spawning the never-before-heard hashtag #UpTheDorfers.
A friend of the FAC's Press Officer alerted the team to the creation of the video. The backroom staff watched and loved everything about it— especially the mispronunciation of their German names.
Two days after the original video was posted, FAC's Press Officer sent a tweet to Zealand cheering the YouTuber on from the sidelines.
"We got about 650 likes just for that tweet; we normally only get three to 10 likes. We were not used to that on Twitter", Stefan Krainz, FAC's Executive Assistant told me. "In two or three days, we gained 200 new Twitter followers. It was very surprising for us."
Soon after sending this tweet, Stefan contacted Zealand on Instagram asking for his address. They wanted to thank the YouTuber for picking their club for his Football Manager save as well as the hundreds of new Twitter followers he brought their way.
Zealand replied and Stefan sent him a care package containing a scarf, hat, signed jersey and personalised letter thanking him. The YouTuber was ecstatic to open the package, calling it "every Footballl Manager player's dream".
A month after their first interaction, Zealand posted a video unboxing the package. Unfortunately, the signed jersey was nowhere to be found.
"It must have been lost or stolen on the way to America, so we've sent Zealand a second package. He should have it by now, hopefully." Stefan told me, "we don't know if he'll make a video again but that is not important to us, to be honest. As long as he has some joy with it, it's just a little thank you. It was not supposed to be a marketing strategy or anything."
Despite it not being a marketing strategy, the package helped boost their Twitter, Facebook and Instagram followers. To this day, the team gets comments and replies of #UpTheDorfers from Zealand fans.
In the letter to Zealand, Stefan said they would show the video to the team at their Christmas event but, unfortunately, this was canceled due to COVID. Instead, the link made its way around the changing room (some of the players already followed the YouTuber) and now the players are keeping track of what he is doing with them in the game… most of them have been sold already.
The club is grateful for the support from Zealand and his fans. Their Twitter engagement skyrocketed and they were happy to see Zealand enjoy the care package. That being said, there is more to be done.
"New followers and new fans are good for every club around the world. This was only a positive thing for us", Stefan Krainz told me. "It is important to remember, however, that our main goal is to get more fans inside the FAC-Platz. We have made a lot of progress over the past few years but there is still a lot of things we have to do."
Zealand has already been promoted from the second division and is fighting to become the dominant team in the top flight of Austrian football. Meanwhile, the real Dorfers sit third with a chance at promotion.
They have welcomed Zealand's fans into their club and just hope they can convert some of these Twitter likes, followers and replies into real-life attendees to the FAC-Platz.
One person who has been invited to the stadium is Zealand himself, with the promise of a pair of VIP tickets. Stefan said, "I think it would be a nice ending to this story if he came here to watch the team play live".
The YouTuber's first video with Florsidorfer has gained over 165,000 views, meaning less than 2% of those who watched the video would be needed to fill the 3,000 capacity FAC-Platz. One day maybe the stadium will be full of fans chanting "Up the Dorfers!".