Promoting football in a cricket-mad country: How FC Bengaluru United are building a global name
We speak to one of the only player-marketers in the world and find out how they're promoting a new football team in a cricket-mad country.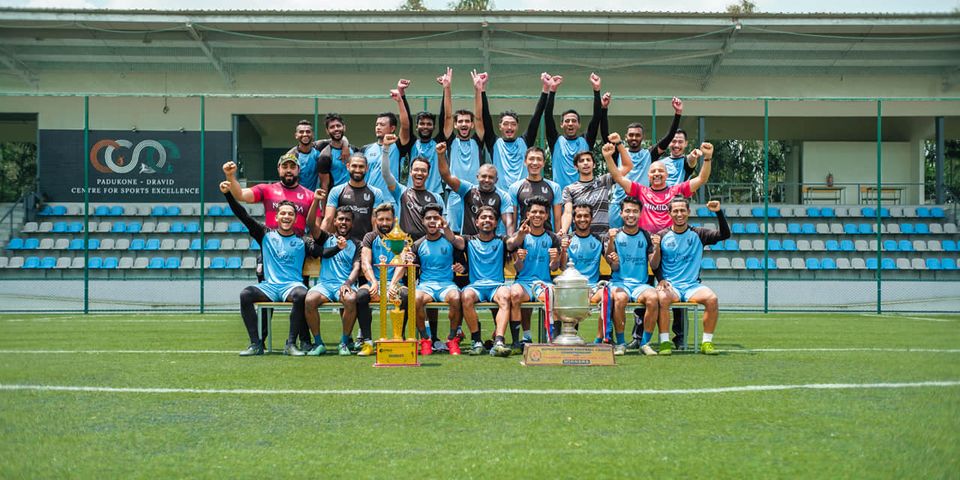 The concept of a player-manager has baffled the average football fan overs the years. Everyone from Kenny Dalglish to Vincent Kompany has taken on the balancing act. But a "player-marketer" is the role - as well as the road - not often taken.
Unless you're Nihal Colaco, that is. Nihal works as a part-time player and part-time Senior Marketing and Media Officer at FC Bengaluru United, an Indian third tier football club.
Despite only being established in 2019, and hailing from a nation that worships cricket, the club has struck a 5-year partnership with Sevilla and has been recognised at international level for their excellent internationalisation vision.
We spoke to one of the club's inside men, both on the pitch and in the marketing department, to understand the workings behind one of the fastest growing local clubs on the planet.
---
I'd like to understand the image FC Bengaluru United are aspiring to build with the "We Are United" tagline. Liverpool have excellently marketed themselves globally as a club that has a special bond with their fans through "You'll Never Walk Alone". What message does "We Are United" aim to send to the fans?
I think the most important thing is that "We Are United" stands in unity with the fact that in India, and especially in Bengaluru, we all come from different cultures, backgrounds and religions. If you look at our first team, it's a composition of people from different walks of life, all coming together to play football as one.
And this is where "We Are United" applies. The image that we want to build is that we are a local, fresh team from Bengaluru who are trying to make our way back into the Indian Super League (ISL) and the I-League, pushing our way to the top.
Currently, the more well-known Bengaluru team is Bengaluru FC. That's the standard they have set and we want to reach it and overcome it to an extent. Eventually, we want a sort of a derby; like you have the Manchester Derby or the Merseyside Derby, you'll also have the Bengaluru Derby.
"We Are United" as a club, a team and as organisation in uniting people from different backgrounds for a common goal of climbing to the top and representing the multicultural city of Bengaluru.
Speaking of the fans, as an up-and-coming football club that was only established in 2019, can you take us through the steps you have taken to build a fanbase?
Initially, what we did was build a support circle within our first-team players, them being the immediate supporters of the club and their family members. Reaching out to them and making sure they feel connected to the United family was the number one priority. We also have an academy set-up which acts as a progression pathway and, through that, we tapped into our second market.
Through school programmes, having tie-ups with various schools, our aim was to build our academy programme so we can explain the concept of where we are as a club to young fans and parents. Not a lot of clubs in Bengaluru have an academy as a platform that helps young players reach the first-team.
Telling that story about how joining our academy helps make that progression into the first-team and why you should be a part of our academy programme is something that draws in a lot of fans.
Also, despite being only a three year old club, some of the players we've got in have had a lot of experience playing across India and playing in various prestigious tournaments which brings a lot of eyeballs in terms of fans wanting to tune into our games.
There were two ways we looked at the situation: first being reaching out to people, telling them to come to the games and talking to them about the club and the second was to make sure our games were televised in a way so fans can see what we have to show for on the pitch.
We're also looking a lot of local hotspots in Bengaluru where football is very popular to reach out and build a community program, so that's the next step we're working on.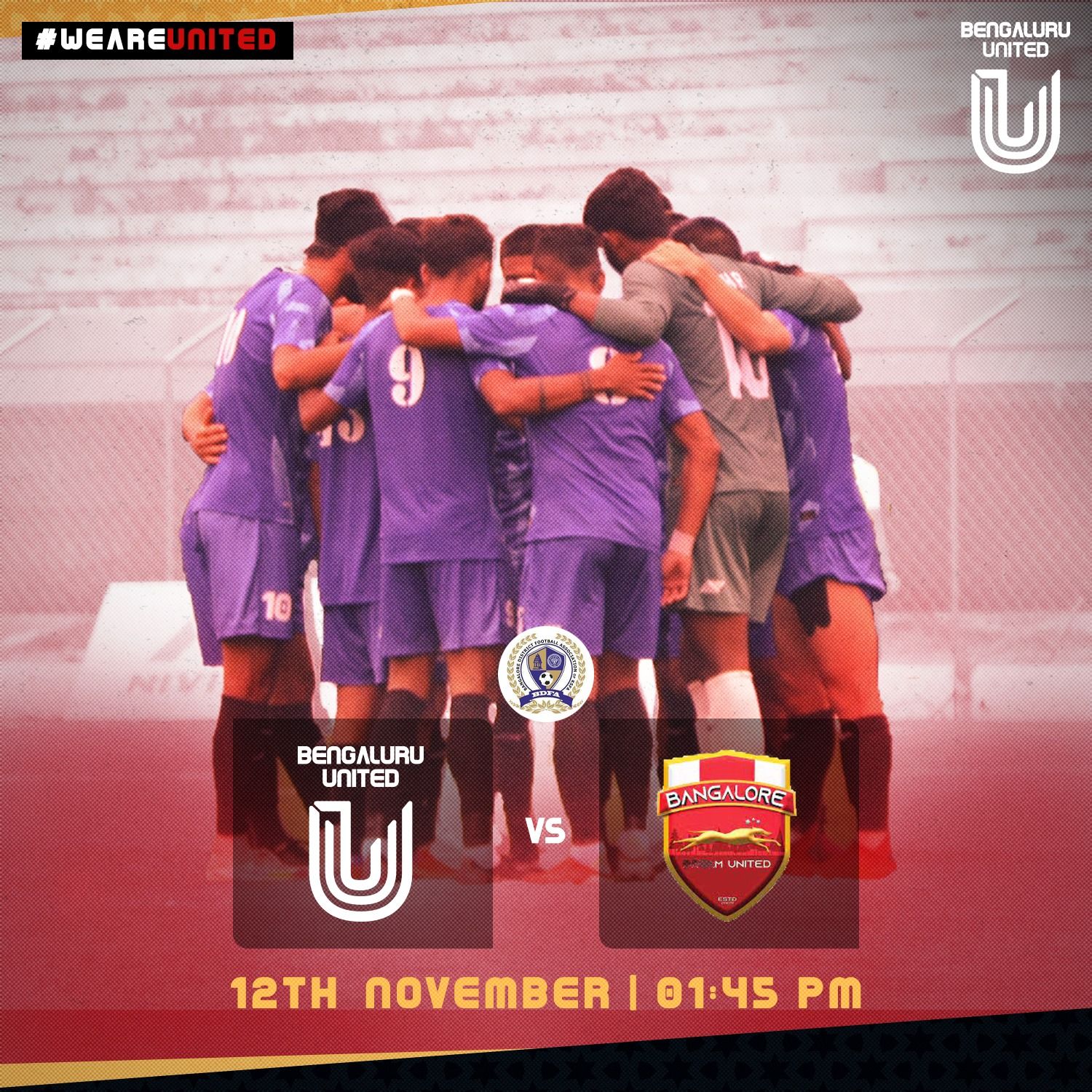 This ties in with my next question to an extent. With India as the club's base, you know as well as I do that the country treats cricket like a religion.
Can you give us an insight into the challenges of marketing a football club in a nation that accounts for 90% of the 1 billion cricket fans in the world?
The first challenge is that a variety of tournaments happen in cricket. With the cricket World Cup or any of the Indian cricket team's tours, it is a little difficult for football clubs in India to grab the attention of their fans.
But I don't think it's just a cricket-related issue. Partly why people follow the Premier League and La Liga is the fact they have a longer season in comparison to Indian club football seasons. There is something for the fans to always look forward to week in, week out.
The I-League in itself runs for only four to five months in a year. What happens is a lot of clubs play a certain league which is just for their qualification and then there's other competitions like the Durand Cup or the IFA (Indian Football Association) Shield, which is mostly for the I-League and ISL teams and maybe some of the army teams.
So, the local clubs don't actually have enough game time to showcase their skills. And in terms of the local leagues, not a lot of it is televised so there is no way for a lot of a clubs to connect with their fans and draw viewership.
Essentially, the best way to connect with a fan is by showing the passion that they feel on a screen. As a club, starting out in the local leagues, we struggled a little bit there.
With the pandemic as well, having fans come to the stadium was impossible. So that includes all the activations you have in the stadium, the sponsors, some of the fans meeting the players, all of that was eliminated.
We need to talk about the club's historic partnership with Sevilla. What has it been like to partner with one of the biggest clubs on the planet?
We are very excited about everything this partnership will bring, in terms of the sharing of any technical know-how between the two clubs, working on the development of Indian football, and helping Sevilla themselves expand their global outreach.
Having Sevilla's activations - in terms of someone like Ivan Rakitic and a lot of their players - during their crossbar challenges or during Holi (an Indian festival), they were very responsive, very in-tune with the Indian market and most of all, it was brilliant to see a top European club taking an interest in the Indian market.
Aspects such as them looking at the development and the investment they wanted to consider into improving Indian football felt very good. And for Sevilla to look at a third division team like ours and seeing our potential exemplifies what we stand for.
Most of these partnerships happen only in the I-League and ISL teams and most of such partners never look at an I-League second division team.
So, the next step for us is to leverage this partnership into seeing how we can build as a brand and help Sevilla increase their fanbase in India.
Considering FC Bengaluru United won the award for the Best Internationalisation Strategy at the prestigious World Football Summit Awards, ahead of fellow nominees such as Everton and Valencia, to what extent has such a game-changing partnership really increased FC Bengaluru United's footprint in the global football market?
Purely from a media sense for the content that we curate, when we wish Sevilla the best of luck for their games we see a lot of their Spanish followers commenting, checking in and having a sort of banter due to our association.
From the point of view of expanding on a global stage, it's a great look: we are getting a lot of recognition, more people are now following the club, they're in tune with our games and they're connected to the brand of football we're playing.
As much as we can, we want to mimic Sevilla as a club in terms of the brand values they bring. Their most common slogan is "nunca se rinde", which means "never surrender"; that sort of die-hard attitude is something we carry on from our academy matches through to our first-team.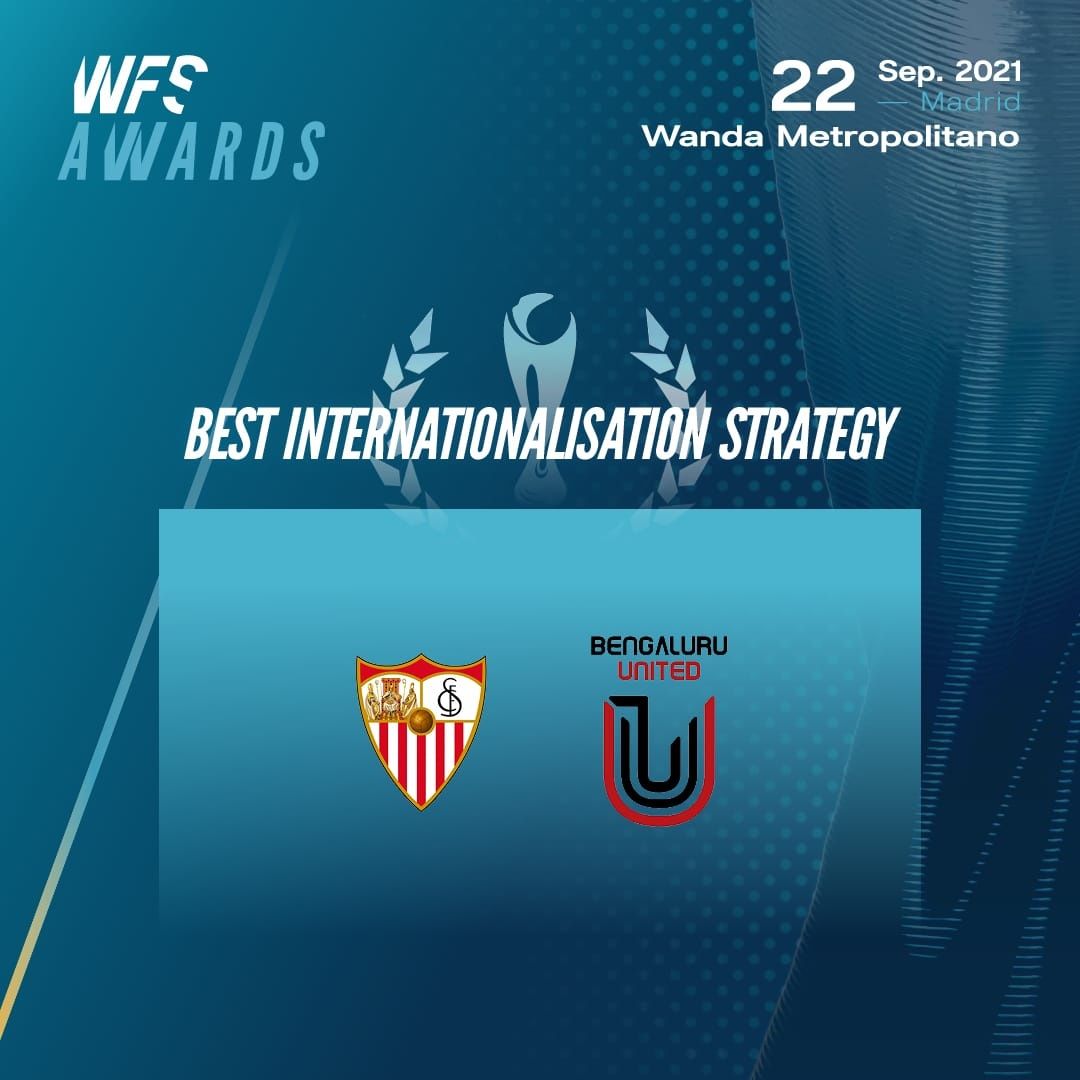 We've spoken about how FC Bengaluru United strive to make an impact from an international as well as a national basis. But for any football club, being seen as an extension of the city they represent means everything.
What steps has the club taken from a marketing standpoint to ensure that when someone says "Bengaluru", FC Bengaluru United comes right after?
Initially, there was that struggle because like I mentioned, BFC (Bengaluru FC) have that presence in the city. So, a lot of the people will initially attribute Bengaluru to BFC.
But what we've tried to do is that with our home jersey especially, in partnership with SIX5SIX, the red jersey has these circuit lines powering the logo. That is our giveback to the city which is known as the IT sector of India.
Bengaluru is where a lot of IT hubs and start-up culture is in India. That is our way of paying homage by showing that these technological lines or these power grids that power the logo, power the city of Bengaluru are powering the club that is FCBU.
The citizens of Bengaluru identified with this move which did wonders for us off the pitch because they recognised the city in our jersey, which brought a sense of belonging from their side to our club.
To wrap things up, let's talk social media. Despite only being established in 2019 and 2020 being a COVID-hit year, FC Bengaluru United have amassed over 100,000 followers across all social media platforms.
Can you walk us through how you have set the club apart from the competition on social media?
It was during the lockdown where we really stepped our game up. We saw that a lot of that clubs did slack off during that point of time, thinking "OK, eventually football will start again; we'll wait for that point to connect with our fans".
We really looked at what kind of content people like seeing. Do they just like seeing photos from our game, or do they like reliving moments? And that's where we narrowed it down.
Releasing some action shots worked, the highlights of the top goals scored worked and behind-the-scenes videos with the players definitely worked. We also had an entire IGTV session called "The United Podcast", where we got one of our players, Asrar Rehbar, and spoke to him about what it's like to be a professional player.
We got assistant coach Gouramangi Singh and talked to him about his transition from being a player to a coach.
What we started to realise was creating stories really connected with our fans, because who doesn't like a good story?
We also did a lot of quizzes and contests to get people to know about the club. "How well do you know our players?", "Can you guess the player" and quizzes like this and matching them up with jersey giveaways.
In retrospect, everyone kind of does this but the intent should be to test the fans' knowledge and then giving away a jersey rather than just giving away a jersey.
During the entire lockdown period, with our academy kids, we also did a "Tekkers Challenge", where they had a one-on-one competition. We took those snippets and put them up on social media, asking our followers to vote for who had the better skills.
Ultimately, we tried at our hand at a host of different content ideas and tried and tested what worked during the lockdown to ensure our fans stayed engaged.