When Eagles Dare: Crystal Palace's 'legacy piece'
A behind-the-scenes look at how the series came to fruition.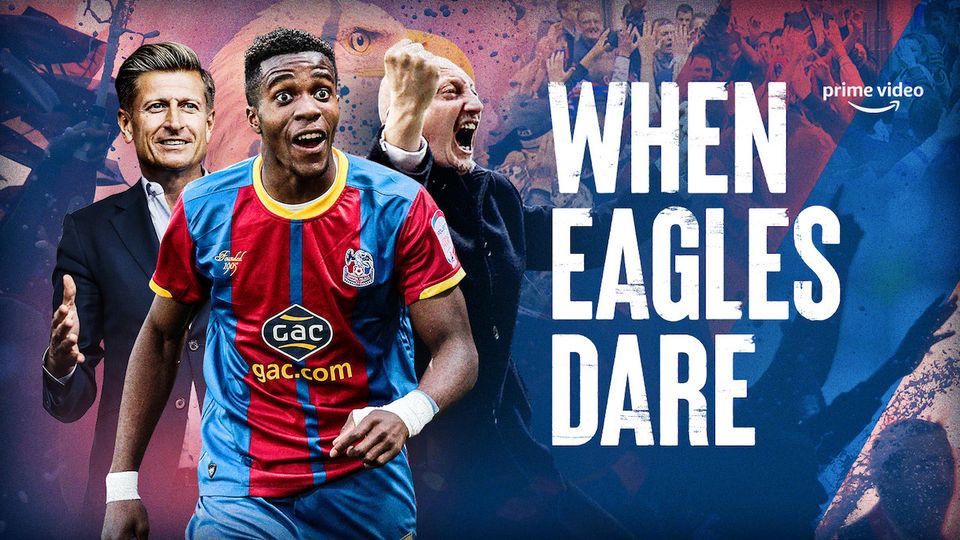 Every football club has a story to tell. Whether it's the constant quest for greatness behind the scenes at Pep Guardiola's Man City, or a painful downward spiral of AFC Sunderland and its impact on the city, the ins and outs of football clubs make for great entertainment.
Many football club stories have been told through the sports docuseries medium in recent seasons. Unprecedented access for camera crews has allowed access to players, coaches, backroom staff and owners from pre-season to the end of the campaign. As a result, fans have received a glimpse of football's biggest clubs via the lenses of Netflix and Amazon.
Yet, many of these series focus in isolation on the success, or lack of it, across one season. Few piece together footage, interviews, audio and fan perspectives for a rounded story or history of a club and its identity.
In June 2021, the Crystal Palace docuseries 'When Eagles Dare' launched on Amazon Prime. Produced by Chris Grierson, head of video and social media at Crystal Palace, and directed by Sean Webb, the five-part series documents the Eagles' rise from the brink of liquidation in 2010 to Championship play-off winners in 2013.
Throughout the series, familiar faces from the early 2010s era give their account of one of the club's most turbulent periods. Current chairman, Steve Parish, former managers Dougie Freedman and Ian Holloway and stars, including Wilfried Zaha, Joel Ward, Julian Speroni, and Damien Delaney all give their accounts of what happened and what was building at the time.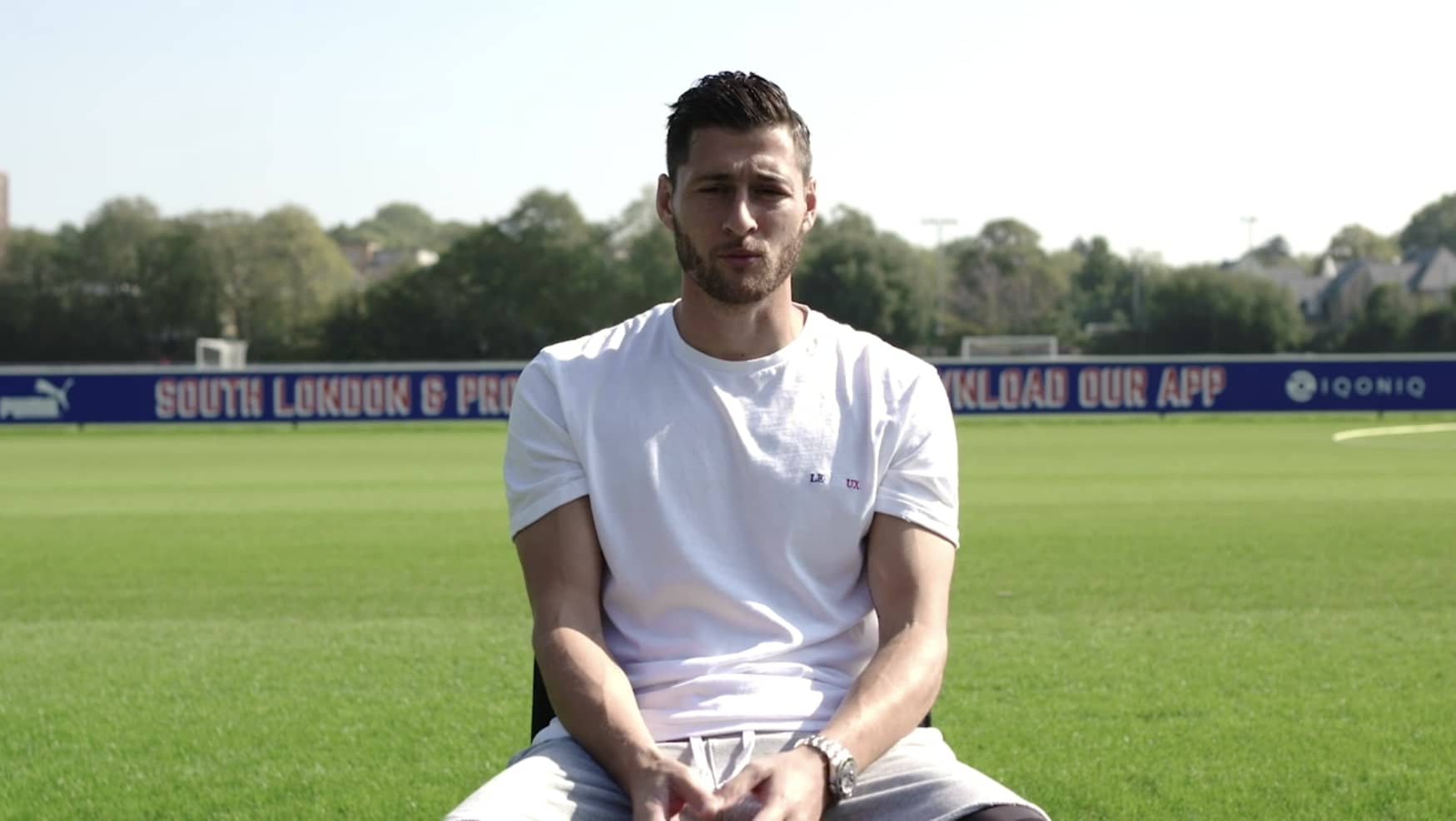 Using previously recorded footage from the 2012/13 promotion season and retrospective interviews, Grierson and Webb produced a nostalgic retelling of the promotion season. But they also created a contextual piece about Crystal Palace, covering the history of the club and highlighting its working-class identity in a small pocket of South London.
Piecing together such a comprehensive piece in five episodes was a large-scale task for a small team. Much of the footage used in the documentary was originally recorded by Daniel van der Molen and Joe Mainland in 2012/13, which initially was going to be used in a piece about Steve Parish.
However, in 2019, when the offer to secure the archival footage came up, the opportunity to recreate this historic piece of Palace's history started to gain traction for Grierson and Webb.
"Around 2019, Daniel got in touch and said we've still got this footage do you want to do anything with it? So we ended up buying the footage off of them and the original plan was in 2020, when it's been ten years since saving the club, we'll put something together and do a re-edit and catch up with Steve and do an extra interview.
"Then in December 2019, we spoke to Ian Hollway as happened to be coming to the stadium for a sporting dinner. But at that point, we didn't really have in mind what we wanted it to be." Grierson explained.
Throughout 2020, Webb started to re-edit the previous footage to tell the story and history of Crystal Palace Football Club, leading up to the 2012/13 campaign. Simultaneously, Grierson realised that there was a bigger story to tell and an initial interview with Parish snowballed to include Steve Browett, one of the four fans and businessmen who contributed to the 2010 Consortium that saved the club, and the players and staff.
Yet, it wasn't until June 2020, when Grierson came up with a structure for the five series to document the rebuilding years from 2010 to 2012 and the story of the 2012/13 promotion season.
This original structure was largely based on the outlook that the documentary would be released on the pay-per-view Palace TV platform. However, once three episodes were complete, Amazon picked up the docuseries and this development required tweaks and edits, which slightly changed to the initial course and outcomes of the documentary.
"We had three episodes in a polished state and then our Executive Producer sent it to Amazon and they watched the first three episodes and began discussions to purchase the series. We then went back and edited to put more explainers in so it was more suitable to non-Palace fans.
"The initial aim was for it to be on Palace TV for subscribers as a high-end thing with links on social media to take people to the site, but once Amazon got involved it became something to put the club on the map."
Once it went live, Grierson marketed the series heavily on social media. The reaction reached Palace fans naturally, but it also drew in viewers from other corners of football fandom.
"I look at #WhenEaglesDare on Twitter now and again and it reaches a lot of fans of other clubs. It's so hard, without paying for huge marketing campaigns, a lot of it is word of mouth and because it's timeless it will keep getting views and more people will tell more people about it."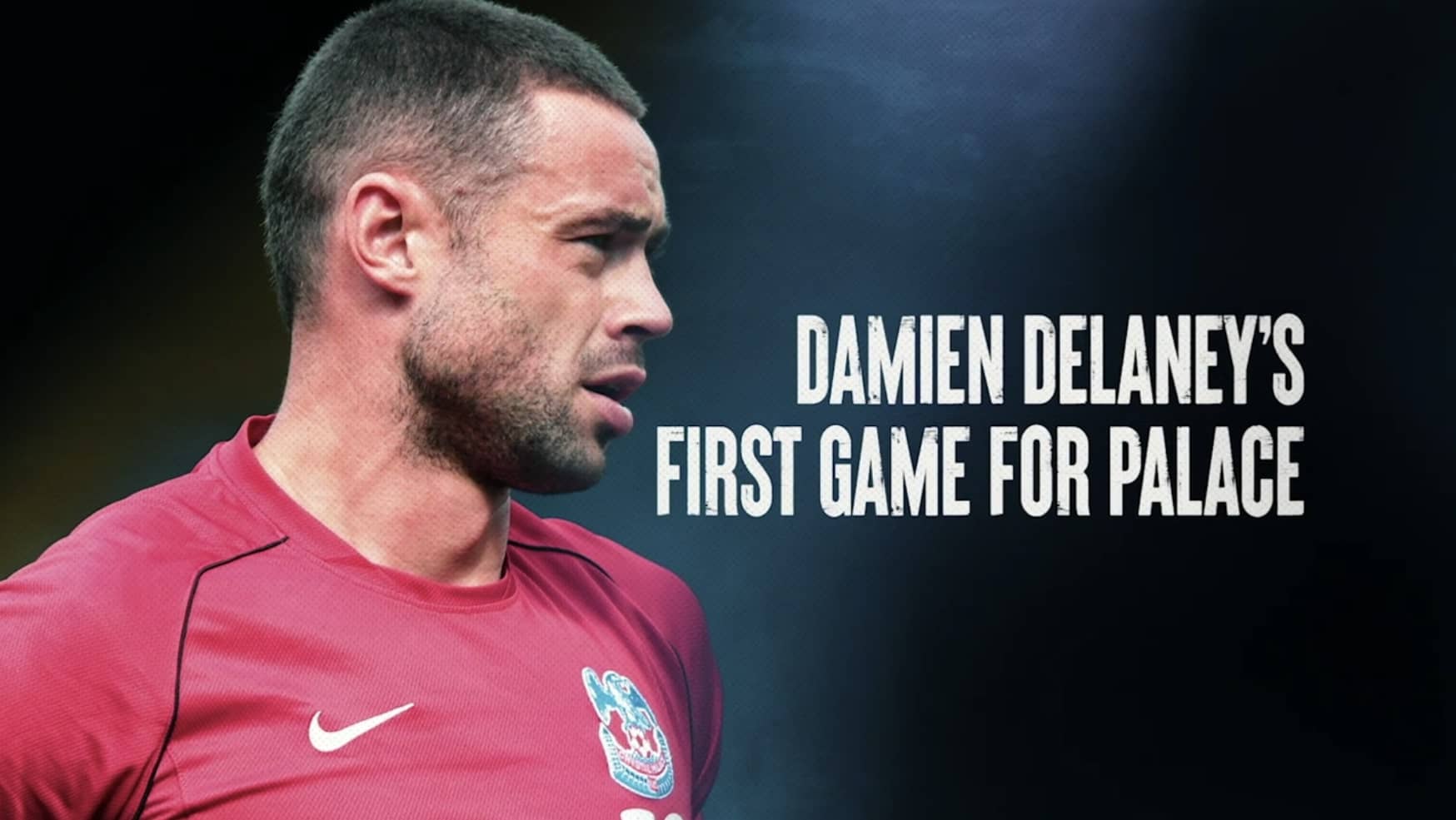 Ultimately, Amazon's involvement increased the viewership and engagement of the series. But Grierson also explained that the move required a slight tweak, reframing the series as "an underdog story" to widen the appeal, which eventually led to press coverage.
While the club cannot gain access to the overall viewing figures due to streaming site policies, Grierson believes the timelessness of the series and its impact on the club is far-reaching than perhaps was expected initially. He also acknowledges the potential for further value in the future, with the 'Season 1' cemented on Amazon Prime.
"It's also a really good legacy piece for anyone coming into the football club to tell people what the club's all about. Patrick Vieira watched it when he joined and he spoke to me when we were at St George's Park in pre-season because he wanted copies of it. He said that every young player that joins the club needs to watch the documentary to understand what it's all about."
Grierson and Webb have cut to the heart of a fanbase, showing what it means to be part of Crystal Palace, as a fan, a player, an owner and a manager. Few clubs will have a go-to creative piece that encapsulates an identity so clearly and thoughtfully, but which also has the potential to reach fans as a true underdog story. In addition, the permanent aspect of the documentary on Amazon means marketing and sharing the story on social media in the future is a quick, low-cost way of sparking engagement, discussion and nostalgia around Crystal Palace.