Exploring the Worldwide Wycombe Wanderers Phenomenon
Behind the scenes of Wycombe Wanderers' push to engage fans from around the world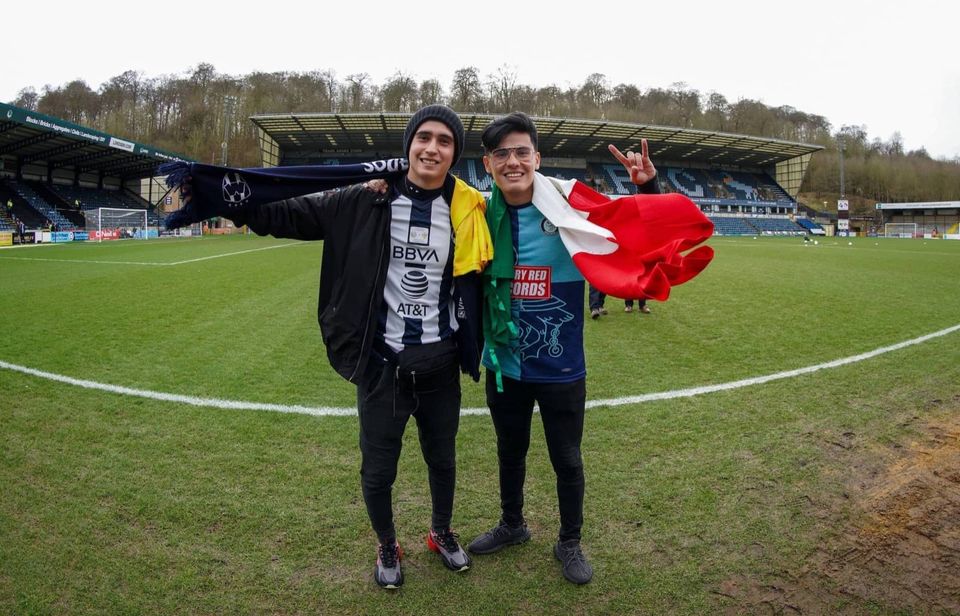 "If you use a little imagination, you can create something almost out of nothing."
Wycombe Wanderers chairman Rob Couhig is reflecting on the first two seasons of the 'Worldwide Wycombe Wanderers Phenomenon' – the Buckinghamshire club's concerted push to engage overseas fans and grow its brand internationally. The Chairboys' debut Championship campaign may have ended in relegation back to League One, but that won't stunt the spread of Wycombe gospel; this once amateur club, their Adams Park home unassumingly nestled in the Chiltern Hills, is going places.
Quite literally – or at least that was the plan. Wycombe were due to tour Couhig's homeland, the United States, this summer, before Covid took a wrecking ball to the concept of international travel. "It would have been great," says the 72-year-old Louisiana native – and it would only have been the start. "The next year we would have gone somewhere else, and the year after somewhere else."
Couhig sees English football in general as a worldwide phenomenon, with Wycombe slotting quite seamlessly into that, though he admits that "a little love of alliteration" also played a part in coming up with the name for the movement.
"Wycombe has some particular attributes going for it," Couhig notes. "Everybody loves the story of the smaller team versus the bigger team; everybody appreciates that we generally play above our weight; everybody likes the diversity of the team itself – and I think of the folks who own it and run it [Couhig, wife Missy and nephew Pete, as Feliciana EFL Ltd, own 75% of the club, with the other 25% remaining in the hands of supporter-run Wycombe Wanderers Trust, the previous sole owners]. [The Worldwide Phenomenon] really fitted in."
In a brand-new series, our @wwfcworldwide team are getting to know other #WorldWideWanderers, starting on the other side of the planet with @wswanderersfc! pic.twitter.com/YSssUts6xr

— Wycombe Wanderers (@wwfcofficial) October 21, 2020
'Something out of nothing' would be an apt slogan for Wycombe's on-pitch journey since Couhig, a lawyer and two-time New Orleans mayoral candidate, was introduced to fans as the club's prospective new majority shareholder in July 2019 (the takeover was officially ratified in February 2020). Manager Gareth Ainsworth had just seen his already shoestring playing budget cut by over a third, and even a man synonymous with a 'never too high, never too low' attitude admitted that he had begun to accept relegation from League One as an inevitability.
As it transpired, though, 2019/20 down as the greatest season in Wycombe's 134-year history, as Ainsworth steered his side – assembled almost entirely for free, even if Couhig's initial loan to the club restored, and slightly increased, the playing budget – to the second tier via the play-offs. Regardless of the footballing outcome, Championship football dealt the Worldwide Phenomenon a money-can't-buy fillip.
"The promotion definitely helped," says Global Marketing Executive Harry Gadd, who took up the newly created role – believed to be the only one of its kind among EFL clubs – at the start of the 2020/21 season, and who Couhig credits with having done "a remarkable job" so far.
"I think the interest was [already] there with [Adebayo] Akinfenwa particularly, but the promotion helped share his story to a bigger platform. Being in the fifth most-watched league in the world definitely helped give us the platform to share really cool aspects of the club."
Perhaps the clearest way to quantify the reach of the Phenomenon is the success of the Worldwide Wanderers membership club, the official overseas supporters programme. Wycombe now boast around 1,600 international members from 65 countries. Launched last September and free to join, the scheme's benefits include exclusive giveaways and monthly e-newsletters, while members were also able to vote for the first ever Worldwide Wanderers Player of the Year: left-back Joe Jacobson, whose knack for scoring directly from corners might well have attracted some of those Worldwide Wanderers in the first place.
"Obviously it's been quite tough this season [due to the pandemic]," says Gadd, "but what we'd love to be able to do in the future is facilitate more meet-ups between people in various countries." The overall goal of the initiative, he summarises, is "to create this network of fans around the world and bring them as close to the action as possible."
But how do a club who had an average attendance of 5,331 in 2019-20 – the first time since the 2010/11 season that figure had topped 5,000 – go about expanding its fan base far beyond High Wycombe and the surrounding area?
"The way that I looked at it," says Gadd," was 'Why would an English person support a particular American football team?', and I guess my [answer] would be 'If it's put in front of you' – if you see them play at Wembley, if you see them on TV, or if you get given their [jersey]."
One thoroughly 2020s approach to overseas fan engagement has been the running of eSports competitions. Worldwide Wanderers have been going head-to-head on FIFA and, less obviously, Call of Duty – although one might interpret that as a nice, if unintentional, nod to the fighting spirit that has come to define Wycombe during Ainsworth's almost decade-long tenure. On that front, to put their rise as both team and club into perspective, it's worth pointing out that Wycombe quite possibly avoided bankruptcy only seven years ago, when they stayed in the EFL on goal difference.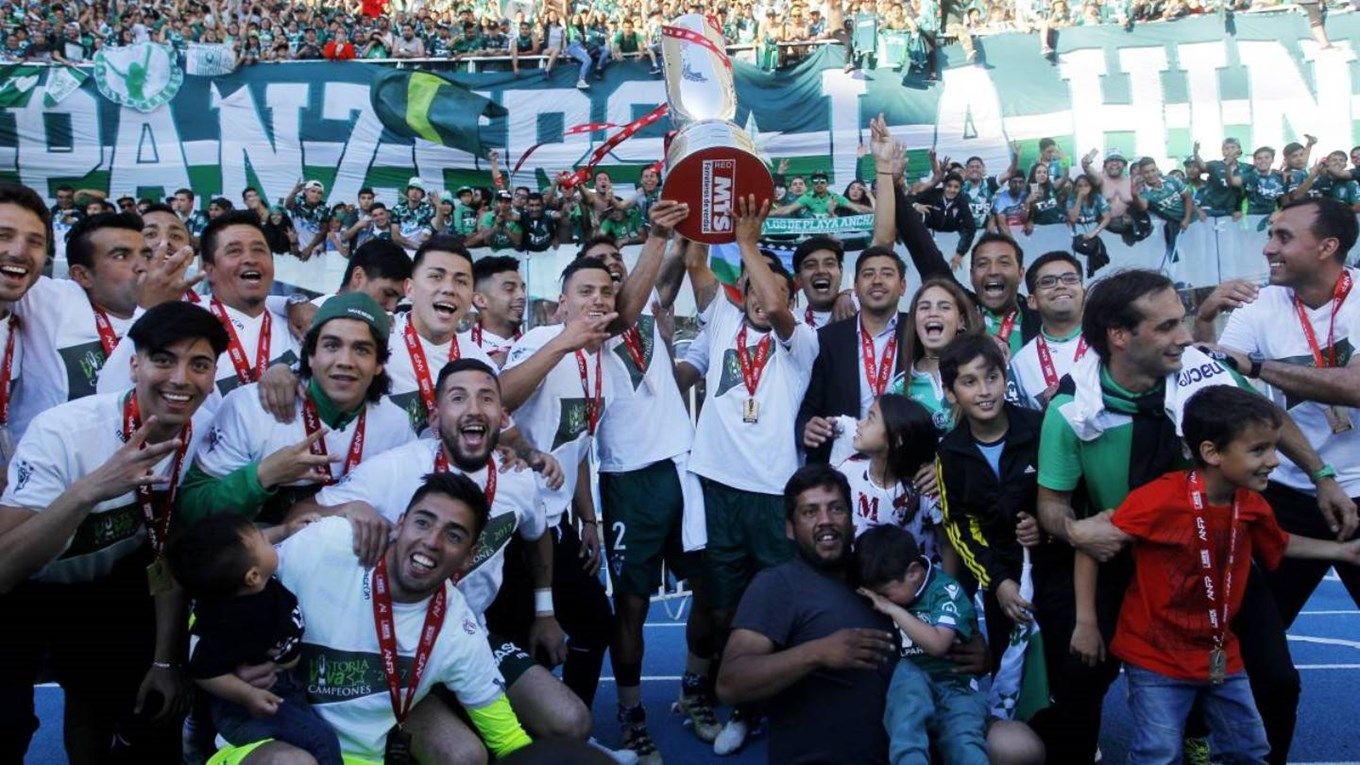 There are already two Wycombe fan groups in Mexico alone – and Latin America has proved to be a key market for the Phenomenon, so much so that the club now post dedicated Spanish language match highlights on YouTube. There's even a video stadium tour guided by Gadd and fellow Spanish speaker Alicia Povey, the club's new Media, Marketing & Content Executive.
Povey also brings Russian to the equation. "We intend to utilise that," says Couhig. "We intend to make sure that we're looking for other people who can speak natively, or are well trained in, other languages, so that they get the nuances and so we can get more social media content out [in foreign languages]."
The growth of the Chairboys' fan base in Spain itself owes much to La Media Inglesa, a Spanish website dedicated to English football, who visited Adams Park in November 2019 and have featured the club several times since. With over 200,000 views, 'A night in Wycombe: a family club, a rockstar manager [Ainsworth fronts the Cold Blooded Hearts, with whom he had just recorded a cover of – appropriately – The Wanderer] and Adebayo Akinfenwa' – is one of the most-watched videos on their YouTube channel.
"They reached out to – I think – all 92 League clubs and got one response [from Wycombe]," recalls Gadd, "and one response in Spanish as well [from Head of Media & Marketing Matt Cecil], saying they could come along and film, so they did. They got to meet Akinfenwa; they got to meet Gareth Ainsworth; and I think their fans just really fell in love with a really humble, hard-working, honest club."
Fast-forward 18 months and Wycombe's Spanish supporters arm has over 2,000 followers on Twitter, outnumbering the following of the Phenomenon itself by more than 500, while an equivalent Mexican account started up last year. And there is an official tie-in with the football-mad Central American nation: Chama Gamez, a presenter on Mexico City-based radio station Exa FM, has become the voice of the Chairboys in the Hispanic world, having started providing commentary for the highlights early in 2020/21.
Like so many, Gamez discovered Wycombe through the cult of Akinfenwa. "His uniqueness caught my attention and I started following him," he explains.
"I think that if any EFL team bought a Mexican player who is well known in our country," Gamez considers, "the leagues would catch the eye of more Mexican fans – which is what we saw when Raul Jimenez signed for Wolves."
Wycombe may pale in comparison to 'other' WWFC in terms of stature, but they're not without player representation at international level. Daryl Horgan is a regular for the Republic of Ireland; Anis Mehmeti, the most exciting prospect Wanderers have had in years, recently received his first call-up for Albania's U21s; and talismanic striker Uche Ikpeazu should become one of Uganda's biggest stars once he finally makes his international debut – which has so far been delayed by injury and Covid-dictated postponements and travel restrictions. Still, one of the owners' big gripes is what Couhig sees as excessive regulation when it comes to bringing in players from overseas – a barrier to taking the Phenomenon to potentially dizzying heights.
"I think the visa laws are a restraint on what the EFL can do," Couhig laments. "They won't allow the better players to play in the numbers you might want in the EFL. If I had the ability to bring in three guys – one from Korea, one from Africa, one from the United States – the Worldwide Phenomenon would be huge. Our audiences would be phenomenal, and for the players it would mean access to more money – so that's a disappointment for me."
Couhig's ultimate vision is for Wycombe's worldwide visibility to be comparable to that of most clubs in continental Europe's top leagues. Ambitious, yes, but it perfectly aligns with his statement of intent upon Gadd's appointment nine months ago: "Now is the time to make giant strides forward".
"[The Phenomenon] gives an identity to the regular Wycombe fan," he says. "When you're walking into a pub in Australia or Colorado and you look up and there's a Wycombe scarf or kit, I think it gives a sense of identity that you would not otherwise have. Everything you do with a club that builds identity ultimately is to the benefit of the club" – and, he hopes, to the benefit of the local area.
At the outset, Couhig "envisaged that we would be bringing fans in who would be helping the [High] Wycombe community. If we could bring in 100 people a week who were staying in local hotels, eating in local restaurants and pubs, going to our games, and going back home with our merchandise and spreading the word, I thought it would be fantastic and it would grow over the years."
Clearly Covid has put the brakes on that particular aspect of the Worldwide Wycombe Wanderers Phenomenon, but Couhig's ambition for the club shows no signs of slowing down. "I want to see us get deeper into Nigeria [Akinfenwa, who could yet extend his stay at Adams Park into a sixth season at the age of 39, is of Nigerian descent], other African Nations, the East…" he passionately states.
And he wants Wycombe to show their peers how it's done when it comes to seizing on the English game's immense global reach. "Why should we wait for others?" he asks emphatically. "We're going to get out there and lead."