BT Sport Score to be streamed free on Twitter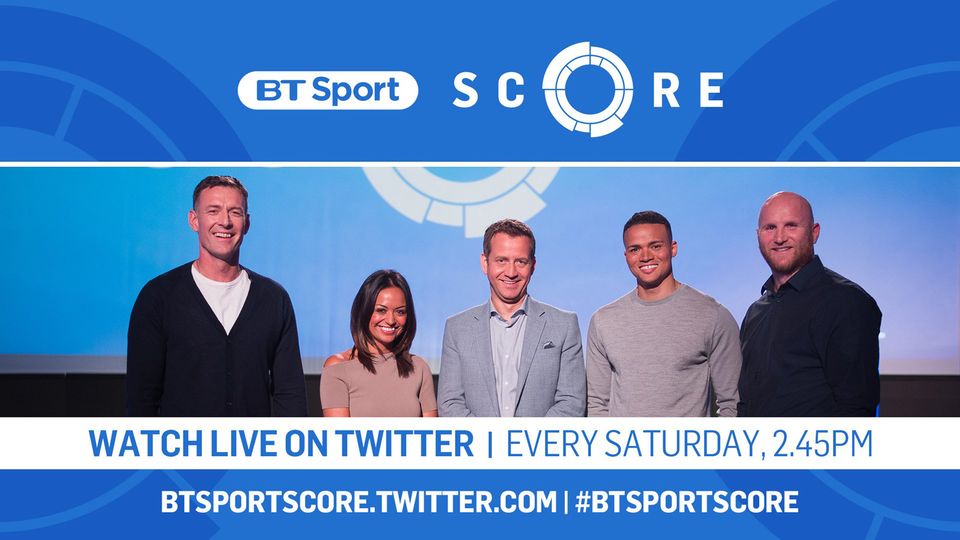 BT and Twitter have today announced a deal that will see BT Sport Score streamed free to UK-based users of the social network.
The move is aimed towards offering potential subscribers a taste of BT Sport's football output. Each week coverage will start at 2.30pm and be streamed via @btsportscore on Twitter. The show will still be broadcast on BT Sport's TV channels.
BT have previous when it comes to making sports shows available for free: for the last two seasons they've also broadcast the finals of UEFA's Champions League and Europa Leagues for free online through YouTube and their own sites.
With more than a third of football fans admitting to watching illegal streams, moves such as these may start to become more commonplace as broadcasters try to entice viewers back to legal services.
Viewing figures for Premier League fixtures dropped dramatically last season. The audience for BT's live fixtures dropped by 2%, and Sky's declined by 14% – together making the biggest loss for seven years.
It's recently been reported that Amazon, Facebook, and Twitter could be looking at entering the market to show live Premier League games. The current broadcast deal earns the league £1.7bn each season.
The Premier League's Executive Chairman Richard Scudamore describes the league as "technology-neutral", reportedly opening the doors for new companies to bid on the rights. He says their current challenge is finding ways of "creating content and genres and ways and means of reaching [young people]", something the new batch of online broadcasters have no problem doing.