Bundesliga picks up more than 26,000 Twitter followers in a week ahead of the league's return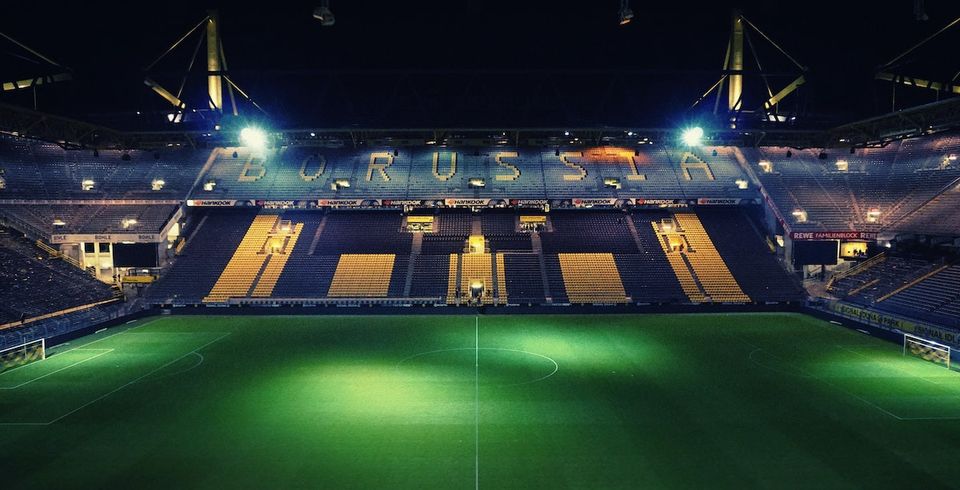 The English language Bundesliga Twitter accounts have seen their follower numbers grow by more than 26,000 in the past week. It comes following news that the league's fixtures are going to resume this week after being paused due to the outbreak of the coronavirus.
Bayern Munich CEO Karl-Heinz Rummenigge told SportBild magazine that he expects "an audience of a billion" when the matches resume. Football fans around the world have been focusing on the upcoming fixtures, and the clubs themselves have wasted no time in welcoming their new supporters.
Borussia Mönchengladbach fans have donated 12,000 cardboard cut-outs to help fill their team's ground. Schalke have attempted to woo Premier League fans by posting a Twitter thread outlining their similarities to each of the league's clubs, and the club's first English language fan-site has launched to try and capitalise on the increased attention. A new podcast, Bundesliga for Beginners, is getting fans up to speed.
The Bundesliga themselves have involved themselves by creating a flowchart for fans to find out which club they should support as well as providing a primer on each team.
Byron Hutchison, who manages the Bundesliga's English social media accounts, has welcomed the league's extra fans from around the world: "It's always good to have more people interested in our game. Our digital team and those at the clubs do a great job year round, so the added exposure is welcome.
"On a content side we're telling our story; our football is entertaining, our players are young and exciting, our clubs are unique. From an international point-of-view we are of course conscious that not everyone watching over the next few weeks will be as well versed in our league as the domestic audience. It's our job to show them what the league is all about and get them up to speed.
"The Bundesliga is the most exciting league in the world, with a unique culture and clubs to match. It's obviously not an ideal situation without fans as they are such an integral part of our game. But the quality of football is second to none, we have some of the most exciting talent in football and we see more goals than any other league. I think many new fans will be impressed."
And it's clear that UK fans are excited about the league's return: the Bundesliga's official English language accounts on Twitter and Instagram have gained more than 60,000 followers since the news was announced.
For the period of 16 April to 4 May the @Bundesliga_EN Twitter account picked up 2,510 new followers. In the last week alone 7,461 new followers have appeared.
It's a trend that has been echoed across the league for the clubs with English Twitter accounts. Collectively, there have been 26,391 new followers across the 16 accounts (15 clubs plus the league). Only Fortuna Dusseldorf, SC Freiburg, and SC Paderborn 07 are excluded from this list.
With the exception of Bayer Leverkusen, Bayern Munich, and Borussia Dortmund, all of whom started with the most followers, teams have seen more growth in the past seven days than they saw in the proceeding few weeks.
FC Schalke 04 have benefited the most, having lost 50 followers from the 16 April to the 4 May but then picking up 3,327 in the last nine days. This was aided by the Twitter thread that brought in more than 100,000 interactions.
Ross Dunbar, Digital Media Manager at 1. FC Union Berlin, says that they've seen an "intense period of interest and growth" since the news was announced. It will also lead to a few changes to their English-speaking social accounts in future in order to "enhance the value we're bringing to the members or people who are interested in experiencing a game at our stadium".
"Scale and growth aren't exactly basic priorities for us. We've developed Twitter in English, as well as the website, to inform our supporters and members in the UK about what's happening and make them feel more in tune."
All of the games will be broadcast live in the UK on BT Sport.