Exeter City crowned Fan Engagement Index winners for second year running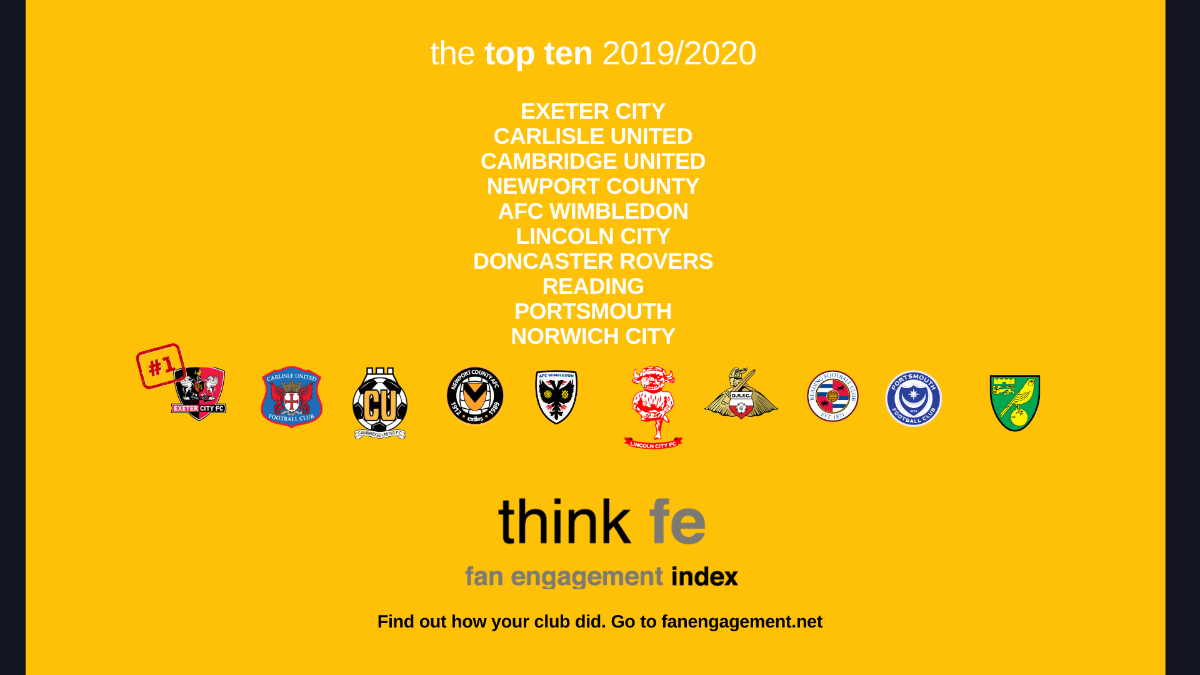 Exeter City have come out on top of the Fan Engagement Index for the second successive season, substantially outperforming Premier League teams and their Football League rivals.
The index, published by Think Fan Engagement, awards up to 240 points to clubs based on the quality of their fan engagement. Teams are awarded points for their communications with supporters, their governance of these communications, and what they make publicly available as a result.
For the 2019/20 season, the top three were all from League Two. Exeter City, Carlisle United, and Cambridge United took the top spots, with only one Premier League club - Norwich City - just scraping into the top 10.
The highest score achieved by a 'big six' club was 75. This went to 46th placed Manchester City.
Kevin Rye, owner of Think Fan Engagement, said, "The Index provides a steer as to how the game might prevent things like the ill fated Super League proposals from seeing the light of day again, and ensuring clubs are better run more generally.
"It's all too easy to say we might want something like a 'German 50%+1' model as a solution. What the Index does is actually shine a light on the values, structures and cultures that might actually deliver a fan-centred future in English football.
"Exeter City offer an example of how to ensure Fan Engagement is woven into the DNA of everything a club does. It's far deeper than just 50%+1, even though that's a fundamental part of who they are.
"To put it simply, they 'get it'. That's the lesson from the Fan Engagement Index 2019/2020: All of those who do well understand that it's a balance between structure and culture."
The full table for the 2019/20 season can be accessed at fanengagement.net, including more detail on how the scores are calculated.