Marketing the world's first football club
Despite being founded in 1857, there's absolutely nothing old-fashioned about Sheffield FC's approach to marketing and branding.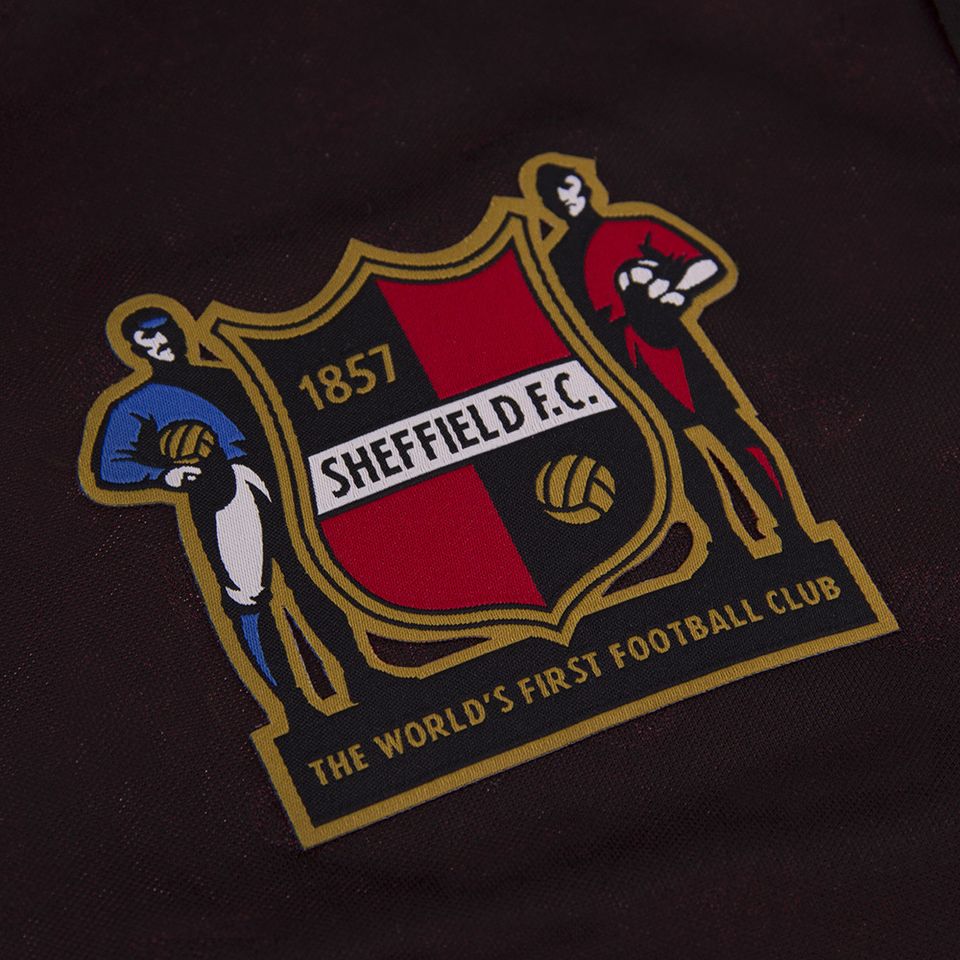 Clubs all over the world like to make a play on the history and glorious past successes they've achieved. There aren't many that can rightly claim to be the first football team in the world.
Sheffield FC, currently playing in the Northern Premier League Division One East (level 8 of the English football pyramid), hold that honour. The club were set up in 1857 as a spin-off of Sheffield Cricket Club after members started having informal kick-abouts. From here, the club created the world's first set of official football rules, inventing many parts of the game which still exist today.
It's Richard Tims' job, as chairman of Sheffield FC, to tell as many people in the world as he can about this story.
"I got involved in the club a number of years ago," Tims explains via Zoom, "After I joined I started uncovering little nuggets that I thought could help give the club a proper identity - we invented the first free kick, the first corner kick, headers, crossbars. Nobody at the club had done anything with this before."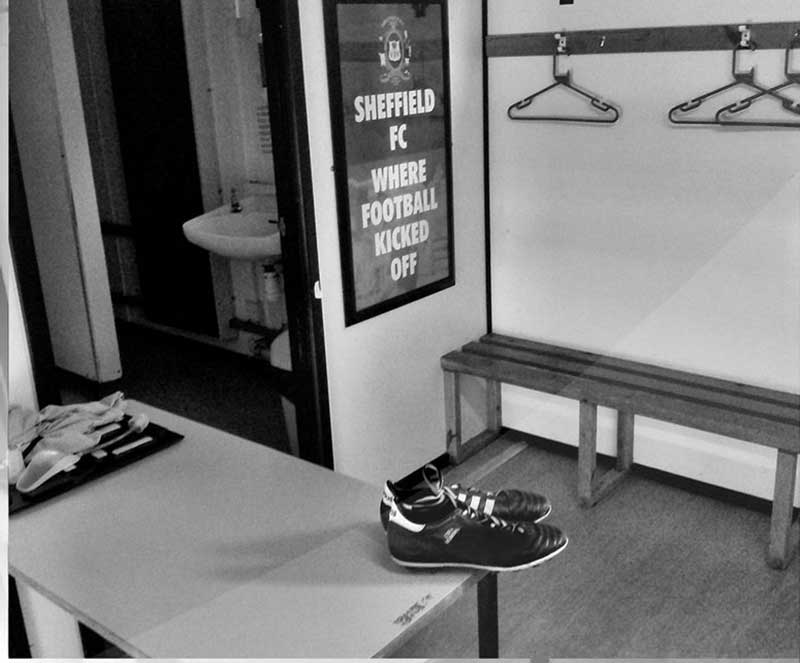 It's a different approach to marketing a football club; one that isn't based on on-field performance or relying on short-term tactics on social media. Instead, Tims thinks about it differently: "Our USP is based around being the oldest football club in the world, and our values of integrity, respect, and community.
"If there's one football club around the world that can represent the game that's open to everyone - regardless of age, race, religion, gender identity, ability, whatever - it's this one."
The plan is to make Sheffield FC into a global football brand. As he puts it, Sheffield FC are of interest to the club's fans in the immediate area. Positioning the club as "the world's first football club" means they can be of interest to billions of football fans around the world.
Building a brand that isn't just about football
It's impossible to escape the fact that football clubs' marketing lives and dies by the on-pitch successes - or lack thereof - they experience. Speak to anyone who works in football marketing and they'll tell you that it's the best job in the world when the team is performing above expectations. A couple of defeats and everything you've got planned needs to be shelved.
That's why, for Tims, it's about removing the club from what's happening in a 90 minute period each week. He's positioning the club as a brand in itself, one that "isn't about taking fans' allegiances away from their clubs". Instead, "it's about the love of the game". It gives Sheffield FC a pretty unique audience to try and tap into, and one that, arguably, no other club is able to attempt to take away from them.
To help them hit these ambitious heights, Tims brought in some outside help. Tom Scott has been running Little Mesters - a Sheffield-based marketing agency that counts When Saturday Comes among its clients - since midway through 2020. The agency's expertise has been vital in helping Sheffield FC grow their digital presence in recent months, tapping into daily trends and investing in advertising to help grow the club's audience.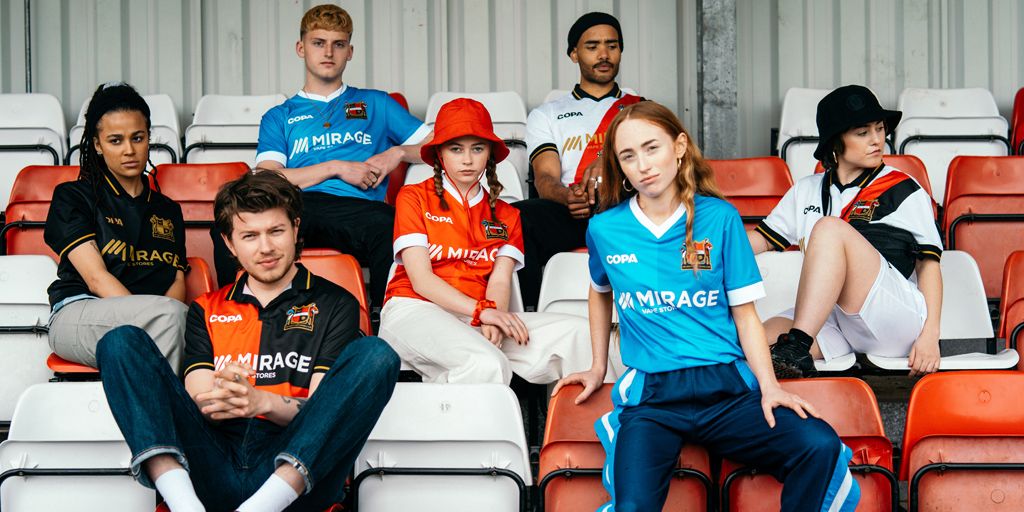 "The original brief was to think about the club as two separate things: one as a football club, the other as a brand," explains Scott, "We're very much involved in the brand-focused elements of this.
"I've always thought that Sheffield doesn't make enough of a fuss about its unique place in the game. I noticed that they had a few job adverts out for roles you don't normally see at non-league clubs, and I got in touch to see what was going on."
This turned out to be fortunate timing. With the agency's experience in social media and Tims' vision of launching the club on a global scale, they were able to start looking outward with their marketing and actively trying to gain new followers.
While the club certainly has recent history - they played a friendly with Inter Milan in 2007 that was attended by Pele - there was a lot more they felt they could do to make this kind of attention the norm.
A new website, and an advertising budget
One of the first things on their list was a new website which would allow them to sell merchandise and - more importantly - memberships. The club now offer three tiers of membership, from free to £85 per year . These provide income but, just as importantly, audience data.
Scott explains: "When we launched the membership we used Twitter Ads and Facebook Ads, targeting very specific postcodes around the stadium.
"After a couple of weeks we took the view that we had exhausted this audience and started expanding things a bit. We've ran campaigns in Germany, some in America, the Nordic countries - it's about finding the global audiences that will be interested."
The plan is to spend bits of money - £50 to £100 at a time - on different audience types and see what does and doesn't work. There have been some misses along the way, but since launching the membership offer earlier in 2021 they now have members in 60 countries.
Remarketing has been one of the keys to success - showing adverts on Facebook and Instagram to people who have previously engaged with the club's website or social media accounts.
"In the grand scheme of PPC we have a low budget to work with," says Scott, "which is why we have to be clever with how we spend it. Remarketing works really well for us, and I've never understood why more teams don't use them in campaigns.
"People think you need to be spending upwards of £10,000 a week to make it work, but we're showing that you don't."
High and low energy moments
Email marketing has played a big role in the success of the membership schemes. Members are segmented based on their tier, and at what Tims calls "high energy moments" they're contacted with news and offers.
The idea is to convert free members at points in the future, whether that's a discount on a new kit or the chance to purchase some limited edition merchandise.
These high energy moments are mainly driven by outside forces and the club's own organic social media activity, such as jumping onto the European Super League news that was announced earlier in 2021.
The club are able to get involved in these topics due to their history and heritage. As Scott explains, most clubs probably wanted to put out a statement, but "when it comes from the world's first football club it has more weight than it would for others".
Other high energy moments have included the recent announcement that the club's heritage kit is a winnable item in FIFA 22's Ultimate Team mode. This understandably led to a lot of attention on the club, with plenty of organic social media activity aimed at driving people to sign up and become members.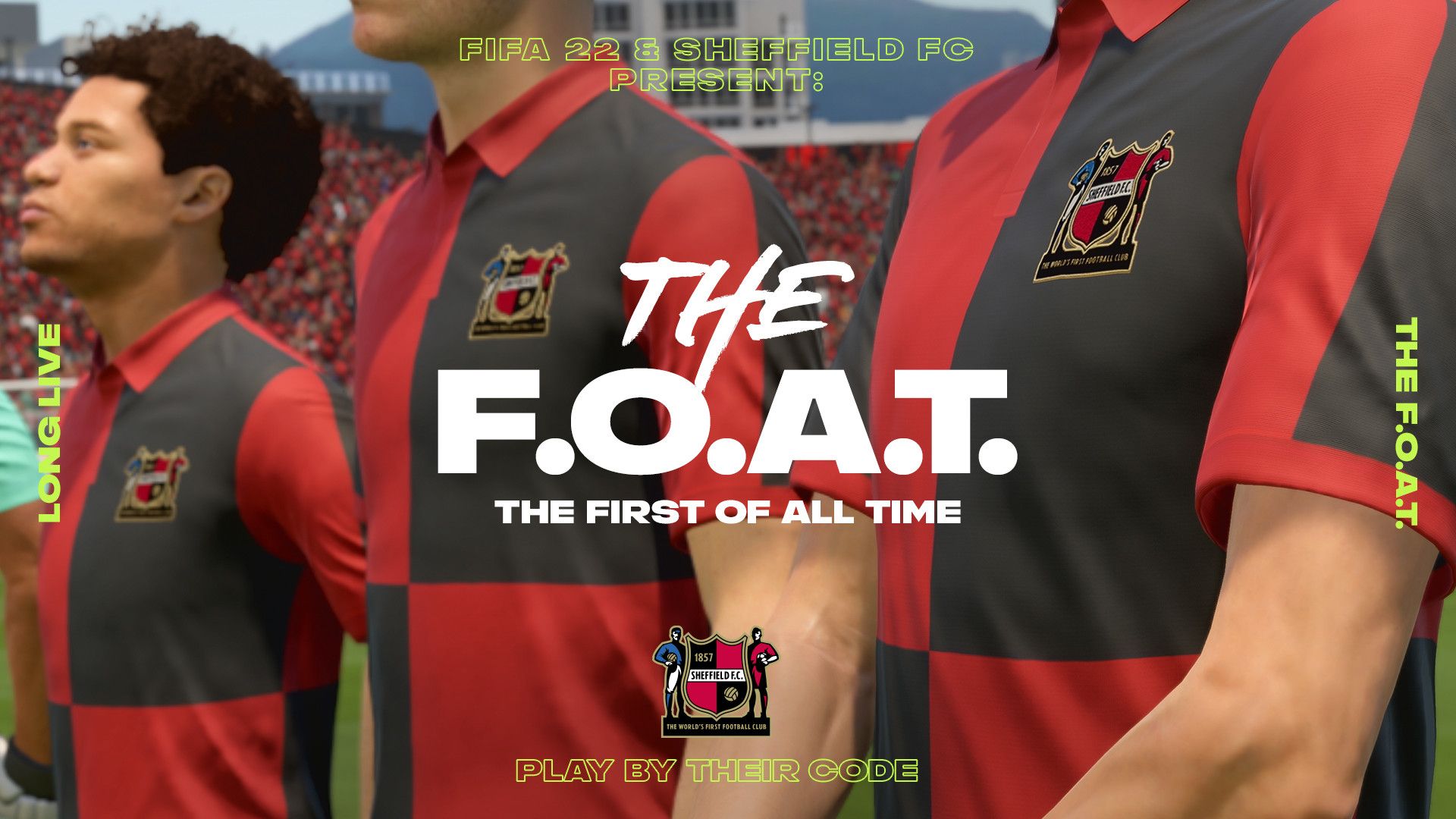 This organic content has brought thousands of people to the site so far. Scott says that these people are then "added into our remarketing funnel and then we show them adverts for what we've got - whether that's kits, memberships, merchandise, or season tickets. From a return on ad spend point of view, that's really starting to provide a reasonable return".
Tracking successes
A robust Google Analytics setup has helped Tims and Scott figure out what's working best and the marketing channels that are providing the best return on their time and money.
Scott says that "all activity is UTM tagged", which means they can see down to the level of individual posts which activity is driving the most revenue for the club. This has been integrated with their Aero ecommerce platform and feeds into a Google Data Studio report so that they can easily dip in to track their performance over time.
Their approach results in £11,000 worth of merchandise sales in August - very healthy for a club at this level - and a membership of around 4000 people from 60 countries. They've also got more than 100,000 followers on social media, and it's continuing to grow. In Tims' words, they're now "having people either buy something or engage with us online every single day - that's a first in the club's 164 year history".
Next stages
Sustaining this growth is high on the list of priorities for Tims and Scott. They made the move into esports in June as part of the plan to continue being a community club - there's already a women's team, a disability team, a futsal team, and a walking football team. They've also recently announced a partnership with #HerGameToo, an anti-sexism initiative which aims to make stadiums more welcoming environment for young girls and women.
They'd love another European Super League fiasco, which was great for their brand visibility, and they're in the middle of their Christmas campaigns. Next on the horizon is the planning and promotion for the club's new stadium, which will be built in the city and move them from their current home on the outskirts.
The "living breathing antique", as Tims calls it, continues to be one of the most modern and forward-thinking clubs in the pyramid.