How are Premier League clubs announcing line-ups on Twitter in the 19/20 season?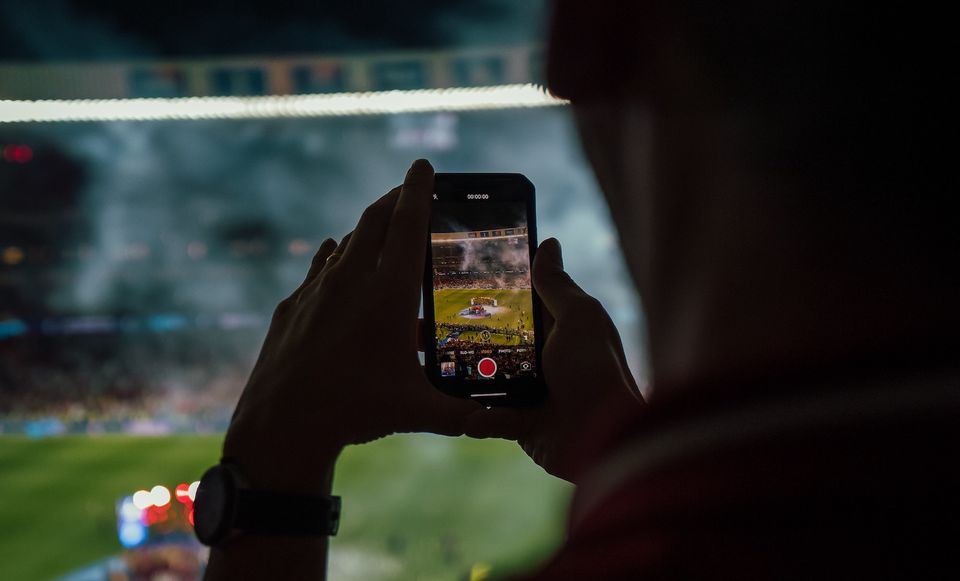 New season. New players. New kits. New line-up graphics. For some of us, it's the latter that we watch out for when the first round of games are about to kick off.
In previous seasons I've looked at how clubs have been celebrating goals on Twitter in both the MLS and the Premier League. I plan on looking at the goal celebrations a bit further into the year, but for now I've produced a round-up of how all 20 Premier League teams have been announcing their line-ups.
I've chosen to focus on Twitter for this. I started looking across a few channels, but every team I checked was sharing the same image across all of their channels. On Twitter, there are actually a few differences which made it a bit more interesting.
Arsenal
📋 Today's team news…

✅ @DavidLuiz_4 makes his debut
✅ @DaniCeballos46 comes into the side
✅ @LacazetteAlex returns from injury#ARSBURAugust 17, 2019
Arsenal are the first of a few teams announcing their line-up with a link to their website. They're using Twitter's large summary cards so that the line-up graphic appears in feeds.
Pros with this approach: it looks great, and people tapping on it will go through to the website.
Cons? These don't display for users running an ad blocker (as they're created in Twitter ads), and the link doesn't actually direct you to a specific page as of a few days after the game. There doesn't appear to be a related article on the website.
The intro text in the tweet is a good way of rounding up the main changes for people. And they've got the league's official match hashtag included too.
Aston Villa
Team news…

One change as @dg_douglas12 makes his full debut at Villa Park. 🇧🇷#PL #AVFC pic.twitter.com/05qC2V9i0fAugust 17, 2019
Villa have kept their design simple this season: a list of players, substitutes off to the side, and a sponsor's logo in the corner. Like Arsenal they've included a short intro to let people know the main thing to note with the line-up.
The team at Villa have chosen a square image for this, presumably to make it easier to share across several channels. It's optimised for Instagram, however because you can't see the full graphic when displayed in a Twitter timeline it means people have to click it to see the full squad. This helps boost engagement. Clever.
Brighton and Hove Albion
🔢 Here's how Albion line up for today's game with @WestHam at the Amex.

📲 Matchday Live is presented by @SnickersUKcom.#BHAFC 🔵⚪️ pic.twitter.com/Xi0qnVugSdAugust 17, 2019
There's something decidedly retro about Brighton's approach to a line-up graphic. I really like the style of it, although when I first spotted them using these designs my eyes were drawn to the repeated use of "line up" on the right. I thought they'd forgotten to update their template before publishing it.
All the regular features are here though, including sponsor's logos. Brighton's matchday updates have their own sponsor too, and that "matchday live is presented by @SnickersUKcom" appears on every update they publish about the game.
Worth noting that Brighton create two line-up graphics. One as above, and the other without photos of players on. They shared the image-based one first, and the text one second. In their first game of the season they did it the other way round.
Bournemouth
TEAM NEWS 🚨

🔺 Harry Wilson makes his debut
🔺 Charlie Daniels returns
🔺 Wilson and King up top

Come on lads 👊#AVLBOU // #afcb 🍒 pic.twitter.com/nHgMOotWihAugust 17, 2019
Bournemouth's approach looks pretty straightforward until you realise that they've matched the colour scheme and the player photos up with the kit the team are wearing today. Last week's followed the style of the home kit. When clubs often have several kits to shift that's a good move.
Again there's some intro text so summarise the key changes, and they've included the official match hashtag alongside their own branded one.
Burnley
TEAM NEWS: Here's your Clarets team to face @Arsenal today. Kick off 12.30.
Note: Burnley will play in their third 'Evergreen' shirts today. pic.twitter.com/N9UOm3fZ4BAugust 17, 2019
Burnley are another club that change their graphic depending on whether they're at home or away. Last week's featured the home kit. In this case they've used the away kit but featured a note to say that they'll actually be wearing their new third kit, which seems like a missed opportunity to prepare a third graphic.
It's a no-nonsense approach to announcement: they've included the opposition's handle, but there's no use of the league hashtag, or any hashtags at all.
Chelsea
Here's how the Blues line up against Leicester today, our first home game of the season! 💪 #CHELEI pic.twitter.com/QOFh6DZfjAAugust 18, 2019
It might be the years I spent designing printed brochures, but this graphic looks like it's crying out to be folded. It's very nicely designed, however, as they've got a lot of information packed in without it looking overcrowded. It's all in the right aspect ratio as well.
The line-up graphic for their first game of the season featured a sponsor's logo. It's not present on this one, which suggests it may have been a one-game deal.
Crystal Palace
📋 Here's how we line up for today's game.

COME ON YOU PALACE!#CPFC | #SHUCRYAugust 18, 2019
Palace are another team that have opted for a large summary card and published it through Twitter's ads composer. They've also matched the style of the matchday graphics to the away kit they're wearing. Here's how the home graphic looks.
Everything you'd expect to see is present: match hashtag, branded hashtag, match details. Clicking the card takes you through to an article on the club's website with the team news too.
Everton
⚠️ TEAM NEWS IS IN! ⚠️

✅ Full debut for JP Gbamin
🇹🇷 @CenkTosun_ returns to bench#EVEWAT pic.twitter.com/vMq506zskKAugust 17, 2019
Solid effort from Everton. We've got team news, we've got the hashtag, and everything you would want to see about the game is in there. There's even a sponsor for the announcement too.
The player photos are a new feature this week, presumably because the photography wasn't done in time. For their first game they just had shirt graphics in formation.
Leicester City
Here's how Leicester City will line up for #CheLei! 🦊August 18, 2019
Something a bit different from Leicester. They've used a video card to announce their line-up, which scrolls through pictures of each of the starters like you're choosing who to play as in a video game. You may have to click through to the tweet though, as it wasn't showing in an embed when I tested it.
Clicking the card takes you through to the match centre on their website, which is a good touch rather than just a static news article about the game.
One big thing that sticks out for me though, is using camel case for the hashtag. This is a great accessibility move, as it's been proven to make it easier for screen readers to process and also easier for people with visual impairments to read. They persisted with this approach throughout the game, so it wasn't just a mistake. Brilliant touch.
Liverpool
📋 Today's #SOULIV team news…https://t.co/ly1waXLBrwAugust 17, 2019
Another use of a large summary card courtesy of Twitter's ads composer. Like with Leicester previously we get taken to a matchday blog for people to keep up with the action.
Liverpool mix up their graphic depending on the kit that's worn, as evidenced before the midweek Super Cup tie against Chelsea. However, it looks like they didn't post a line-up or have subsequently deleted it, for their first Premier League game of the season.
Manchester City
The line-up to kick-off our @premierleague home campaign!

XI | Ederson, Walker, Otamendi, Laporte, Zinchenko, Rodrigo, Gundogan, De Bruyne (C), Sterling, Bernardo, Aguero

Subs | Bravo, Jesus, Silva, Fernandinho, Mahrez, Cancelo, Foden

⚽️ @haysworldwide
🔵 #MCITOT #mancity pic.twitter.com/2821WtGycpAugust 17, 2019
It had passed me by until now, but Man City are actually the first team so far to include the line-up in the text of their tweet as well as the graphic. Good for people using screen readers, as they wouldn't be able to read the line-up from the image.
There's a mention for their sponsor, the official hashtag, the branded hashtag, and a straightforward graphic that tells you who's starting and who's on the bench.
A minor addition that I like: when they tweet links to their matchday blog on the website they use a great video that animates each club's badge. Take a look.
Manchester United
Ole makes 1️⃣ change from our opening day victory, with @Daniel_James_97 set to make his first competitive start for #MUFC!#WOLMUNAugust 19, 2019
Man Utd's ad card directs you to a landing page on the club's website for you to download their official app in order to follow along with the action.
Outside of that, we've got team news, the hashtag, and all the other info you'd expect from one of these.
Newcastle United
TEAM NEWS

Here's how Newcastle United will line up for this afternoon's @premierleague game at @NorwichCityFC. #NUFC pic.twitter.com/diRag1LEXUAugust 17, 2019
Newcastle are sticking tightly to their club colours: all their graphics this season feature black and white photography, and the only colour used is gold. While it's a nice design, one of the issues with using black and white is that parts of this graphic look like a negative.
No mention of the league's hashtag for the game though, just the club's branded one. The tweet is also threaded, and the follow-up contains a link to the full team news post on the club website.
Norwich City
🚨 TEAM NEWS 🚨

Here's our squad to face @NUFC today at 3pm ⬇️#ncfcAugust 17, 2019
Another Twitter ad card. In Norwich's case, because I'm doing this after full-time, clicking it takes you through to the match report tab of their game page. That's a nice touch, rather than directing you to news about the line-up that's outdated after full-time.
No match hashtag (which seems underused this season), but we do get some klaxon emoji.
Sheffield United
Here's how we line up for our first home @premierleague fixture of the season 🙌🏻

Chris Wilder names an unchanged side 🔴August 18, 2019
Sheff United have had notably different graphics for their two league games this season. For their first game they used the same colour scheme as their away kit, but also featured a landscape pitch as a graphic.
For their first home game of the season they've switched to a portrait orientation and used an ads card. Like Norwich, this takes you to the match report from the game (the sites are very similar, which is likely a hangover from both teams' time in the Championship).
No matchday hashtag, but everything else is present.
Southampton
The team news is in! 😇

Here's how #SaintsFC line-up to face #LFC this afternoon in the #PL: pic.twitter.com/UAALbRHRxDAugust 17, 2019
Southampton's graphic matches the kit the team were wearing, and you can see how that looked with the away kit for their first game.
We get the full names of each of the players, and a selection of hashtags that doesn't include the official match one.
Tottenham Hotspur
#THFC: Lloris (C), Walker-Peters, Alderweireld, Sanchez, Rose, Winks, Sissoko, Ndombele, Eriksen, Lamela, Kane.

Latest from @WilliamHill (18+)https://t.co/0l5Duoee5K#PL ⚪️ #COYS pic.twitter.com/mcs9gNycyWAugust 17, 2019
Spurs haven't changed the colour scheme of their graphic to reflect the fact they're in their away kit, but that have featured a player wearing the right kit. For their opening game they used the home kit the team were wearing.
They're the only team to link to an official betting partner and therefore need to include an age rating on their tweet. No doubt they'll be being careful after being censured by the ASA last season for featuring players under 25 alongside the same message.
Again there's no official match hashtag, but everything else is here.
Watford
Here's our starting line-up against @Everton…@DannyWelbeck is in the matchday squad for the first time! 👌

Happy with that, Hornets? pic.twitter.com/wOSLqqR0LcAugust 17, 2019
Watford have gone for the formation approach with their tweet, with the added bonus of including a photo of manager Javi Garcia.
No hashtags in use at all here, but they've included a bit of team news and tagged in the players and teams mentioned.
Worth noting that they've encouraged a bit of interaction by asking if the fans are happy with the line-up. They haven't responded or acknowledged anyone who replied though.
West Ham United
Our team to take on Brighton today ⚒ pic.twitter.com/Z3PoFTb0qjAugust 17, 2019
Another team who either didn't publish a line-up graphic on Twitter for the first game of the season or have deleted it for some reason.
West Ham's effort is straight to the point: brief intro, followed by the names of the players in the squad. That's it.
Wolves
Here's how Wolves line-up for tonight's @premierleague fixture against @ManUtd. #WOLMUN

📋🐺 pic.twitter.com/FBRiJOmrY4August 19, 2019
There's a lot to digest in Wolves' line-up graphic.
We've got the usual suspects: players, subs, sponsors, hashtags, but we also get four paragraphs of news about the chosen players. There's also a reminder of what happened last time the two teams met.
It works though, and none of it looks too crowded out. There's a welcome return for the league hashtag in the tweet as well.
---
The Premier League has proven, once again, that there really is no established way to announce a line-up on Twitter. The main change this season has been some teams moving to the ads cards.
As I mentioned, after highlighting it on Twitter and being told the reason, these don't display consistently for some people. Ad blockers stop them showing, and Tweetdeck doesn't display them either (despite Twitter saying a few years ago that they were supported).
One of the best practices, in my opinion, is the teams who are changing their matchday graphics to reflect the kits being worn that game. It's a very minor thing, but when you've got three strips to sell it works as a reminder that there's more than just the home colours for people to buy.
Every year is different, and I'm looking forward to seeing how teams mix it up again next season.