How FC Midtjylland transformed their social strategy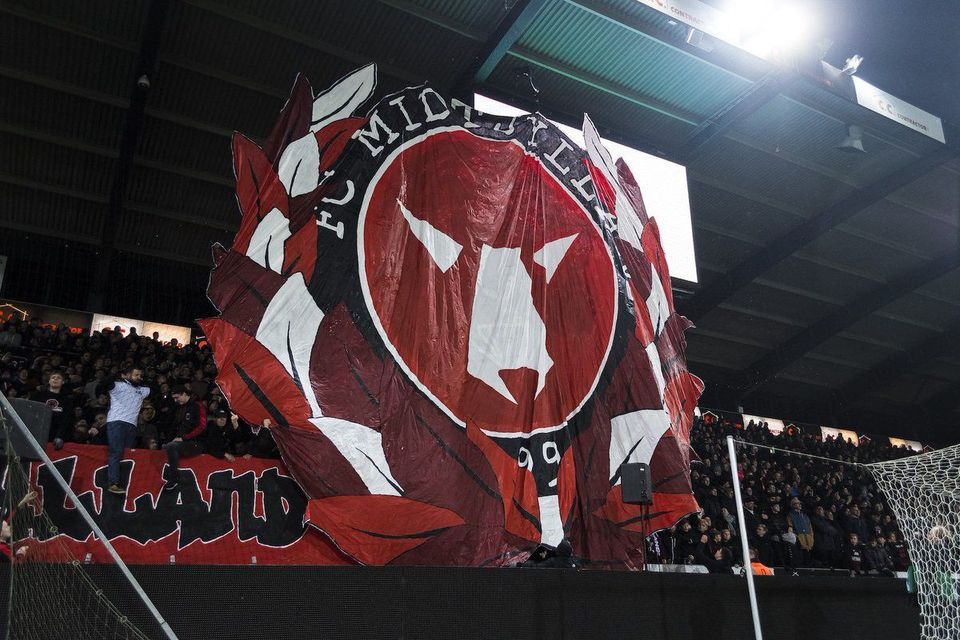 The digital landscape of Danish football has been rather stale for some years. Many clubs have been reluctant to focus on developing this side of their organisation, which has caused them to fall behind, become understaffed, and lacking an understanding of the direction of this incredibly dynamic environment.
What sets FC Midtjylland apart from other Danish clubs is its culture, which encourages innovation and thinking outside the box; there is not far from idea to execution.
In our media department we experience the freedom to shape our digital approach. Our goal is to build a digital presence that is sleek, streamlined, and internationally oriented. We try to stand out by being direct and transparent in our style of communication on social media, using a tone that underlines the club's values. In this article, I shall try to explain how we go about this.
Understanding platforms and what they have to offer
Firstly, we needed to gain an understanding of each platform. This led us to let go of the outdated norm of cross-posting on different platforms, and to tailor content to specific platforms. In other words, we concentrated on understanding each platform's audience. For example, on Facebook we have a mature, almost fully Danish audience, whereas on Instagram, we see a younger, more international audience. Therefore, the way we express ourselves on these two platforms differs.
On Facebook, we go more in-depth, adding nuances. On Instagram, we try to keep our wording as brief as possible. If we can strike a balance between authenticity and international appeal, we have hit the sweet spot. We find Twitter to be somewhere in between; TikTok is in a league of its own, with completely different needs.
Another very important aspect we quickly addressed was the need to optimise the formats for the different platforms. For example, instead of trying to force a traditional 16:9 video onto platforms where we know that other formats perform better, we tailor formats for each platform individually. Our reasoning behind this is better user experience, higher engagement, more real estate and more appealing visual aesthetics overall. On Twitter, tools such as Media Studio and Twitter Ads are a tremendous help in optimising content for the platform, which the regular Twitter interface cannot provide.
In addition, we use GIPHY – which is a bit of a dark horse – as a tool to help other platforms. GIPHY enables the creation of a huge archive of GIFs, accessible to everyone on social media (on normal posts, in private conversations, on Instagram Stories, etc.). I do not think many people realise its value. Very few resources are required to upload a few GIFs once in a while, and these can be seen by millions without further ado.
Supporting the structure with creative talent
Ultimately, setting the parameters is the easy part. Having the creative talent and assets to back them up is key. Whether this involves video, photography, graphics or savvy thinking, without the skills to deliver, an idea will remain an idea. We understand the fans' desire for video, and we strive to produce as much as possible. We prioritise short-form since it results in most added value in the light of the resources available.
We use a media company to deliver quality photography live during games on matchdays. On average, it only takes a few minutes before we receive pictures during a game. In general, external services play a fundamental role on our matchdays, which is when we experience the heaviest load on our limited resources.
We spend a lot of time working on finding ways to enhance our visual branding. Aesthetics represent a really important part of our digital strategy. Like most sports brands, we want a clean, modern and authentic look and seek to develop it on a season-to-season basis: it is all about sending the right signal. We care, we wish to improve. In my opinion, teams that keep the same key graphics for years show complacency.
30′ | MÅÅÅÅÅÅÅÅLLLLL!!!

DREYER MED EN SCORING I DEBUTEN 😍#FCMLBK | 1-0 pic.twitter.com/8vRQNMVkWV

— FC Midtjylland (@fcmidtjylland) February 17, 2020
Embracing an international approach
On the pitch, we only have one solid competitor – Copenhagen. There are, however, still many clubs in Denmark with rich histories, which are located in much bigger cities than Herning. It is limited how many average Danish football fans we can attract through digital. Most fans of other clubs have a preconceived perception of FC Midtjylland as being smug and brash, which will not change as long as we remain the national powerhouse we are. It stems mostly from jealousy of the success that the club's bold and innovative nature has generated.
Apart from our current fan base, there are two interesting digital audiences: the newer generations and the international, player-based fans.
A special case within our squad is Evander, a Brazilian midfielder who was ranked as one of Brazil's top talents a few years ago. Not only does he have a large social-media following, but he also has some incredible qualities on the pitch that often result in ideal social-media content. Whenever we come across a potential hit, we carefully consider the best execution. In the case of Evander, this would revolve around using language that would connect with Evander's native followers without alienating our own fan base.
Ai meu Deus! 😱 @OficialEvander pic.twitter.com/pSOFjjmEII

— FC Midtjylland (@fcmidtjylland) November 3, 2019
A Portuguese phrase that resonates with Evander's Brazilian audience, but doesn't alienate our own.
We work closely with various international partners, all of which help us in their own way to achieve a foreign audience. This can entail anything from giving them access to our content to their helping us push a certain player in a certain area. For example, Awer Mabil is a household name in Australia, but many people there probably cannot even pronounce "FC Midtjylland". To be able to portray Mabil within the context of FC Midtjylland strengthens our brand overall.
In many ways, we are preparing for an international breakthrough on the pitch. If people, especially the digital audience, get to know our club before it achieves international success, they might be more prone to sympathise with it than if they had never heard of it.
FC Midtjylland is already known for several reasons: innovative thinking; a data-driven sports department; the drive-in event; the results of our academy in the UEFA Youth League; and – last but not least – there are some who know us for Marcus Rashford's debut…
The point is that we are not just another club in the mix – we are a relevant club in many ways, even to an international audience. Our digital approach should embrace that.
Newer generations and TikTok
The average Danish football fan's perception of FC Midtjylland as a club will not change, but we have the possibility to influence that of the next generation of fans. The art of attracting this audience proved hard until TikTok popped up. Here we have a platform that caters directly to a very young audience, embracing short-form videos based on trends and music.
TikTok is not as simple as it appears, however. We spent months gaining an understanding of the app and the culture behind it before we made our first TikTok. Copying and pasting content from other platforms will fail. Diving in blindfolded will fail.
On TikTok, more than on any other social media, it is about catering to the algorithm. Doing so is incredibly rewarding no matter the size of the fan base. If you resonate with and constantly entertain a young audience, they will come back. The more they do, the easier it is to impact them. The more you impact them, the bigger the chance you have of their becoming fans.
Currently, we are the only active Danish club on TikTok, which is another huge advantage. We have the whole market to ourselves and we plan to make the most of it. Our engagement rate is staggeringly high. Although we expect it to dip at some point, this rate has not dropped below 60% after our first full month. When it comes to average likes per post, we are outperforming many Bundesliga clubs.
Has our strategy worked?
Our strategy is still very much a work in progress. Every day, we take another step in the right direction. To be clear, there is no right or wrong approach; ours is simply what suits our goals best. Every club has different needs and different focus areas, and strategies should be set accordingly.
The past year has been about building a structure and mindset within our department that will allow us to compete with teams that are bigger and better off.
The numbers are on our side. In the last year, we have grown significantly in most aspects of every platform and we have maintained a tone that is true to who we are. The foundation that will allow us to evolve is in place. But this industry moves at a ridiculously fast pace and we need to be ready to change the way we perceive digital at any moment. If we become too preoccupied with what we have achieved and how we achieved it, we will be the ones left behind in the future.