How teams are using WhatsApp Channels, an ode to the long read, and the power of local communities
It's been a while since we got WhatsApp Channels - who's still on there? Featuring a look at long reads, and a great local community event from Southampton.
Welcome to Between The Lines, a regular round-up of what you might have missed in the world of sports marketing, as well as a deeper look into some of the topics from social media. Got a story or tip to submit? Send it to
scott@theonlinerule.com
or via DM on social media.
How have teams been using WhatsApp Channels?
Meta launched WhatsApp Channels back in September, giving teams a way of pushing one-way messages to fans who had opted in to the channel. It's hard to have an accurate count of how many teams have signed up - there's no directory or way of finding them outside of searching in the app - but I'm subscribed to channels from teams such as Liverpool, Rangers, Tottenham Hotspur, Manchester United Women, Napoli, Everton, Real Madrid, Harrogate, Northampton, and Leyton Orient, among others.
There's even one for The Online Rule.
Most have published fairly regularly. Some, like Barcelona, have only been active every few days (and not at all this month so far). Others, like Aston Villa, signed up in October but haven't actually published anything at all yet.
A lot of updates have been fairly straightforward. Here you can see Everton and Man United Women doing a standard image, post, and link to the website. In the latter's case, they're using bit.ly to hide tracking so that they can see the traffic they've generated from the channel - a good way of measuring performance.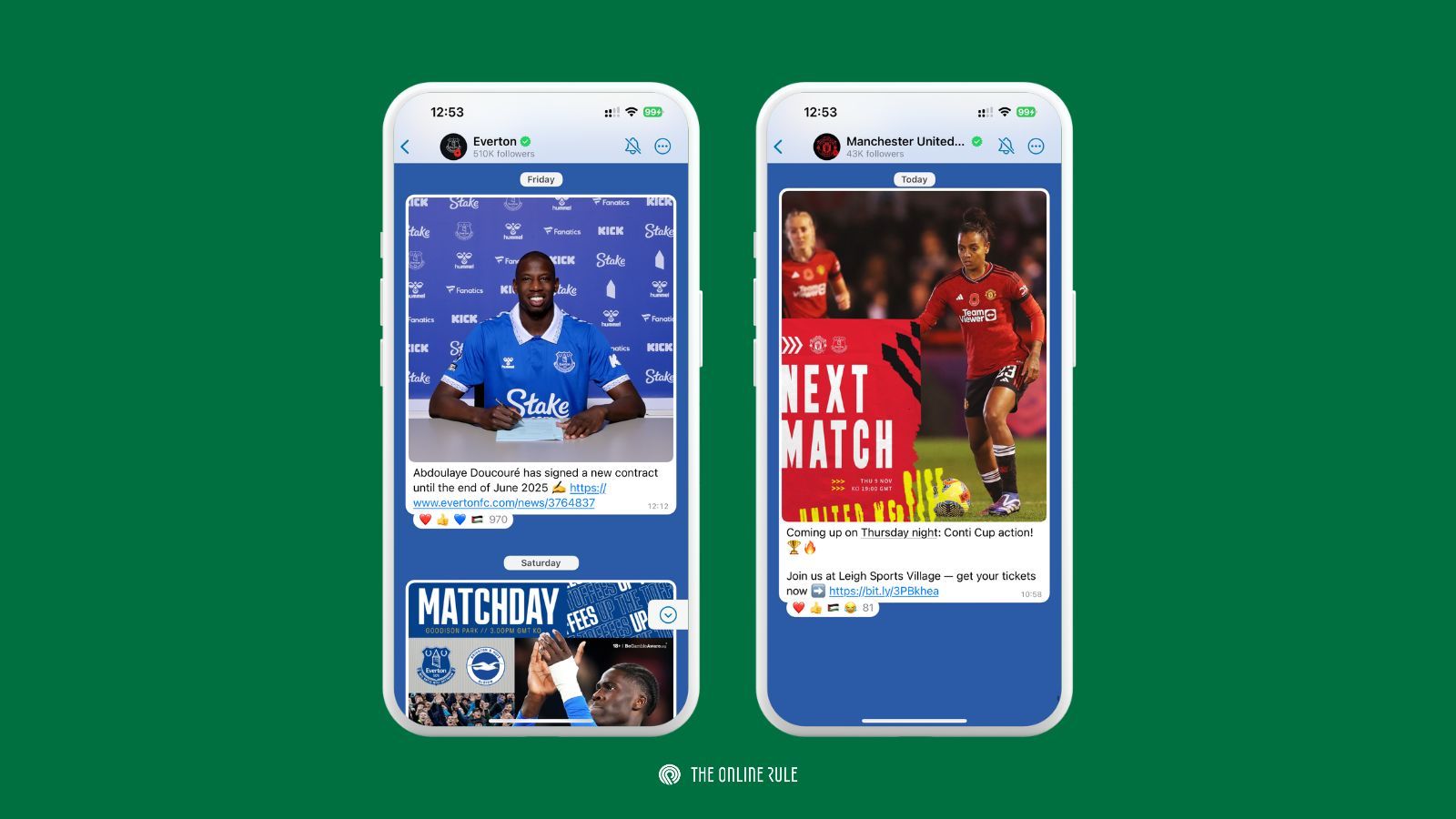 An approach I like is using the platform on its own to tell stories. Rather than asking people to click through to a site for the full info, Leeds, Sunderland, and Fulham have put all the info in their messages.
In Leeds' case they documented the press conference, featuring comments in full. For Sunderland, it was important updates from the game.
A nice touch in Fulham's example is using the emoji reactions as a way of letting fans vote on the winner of their upcoming game.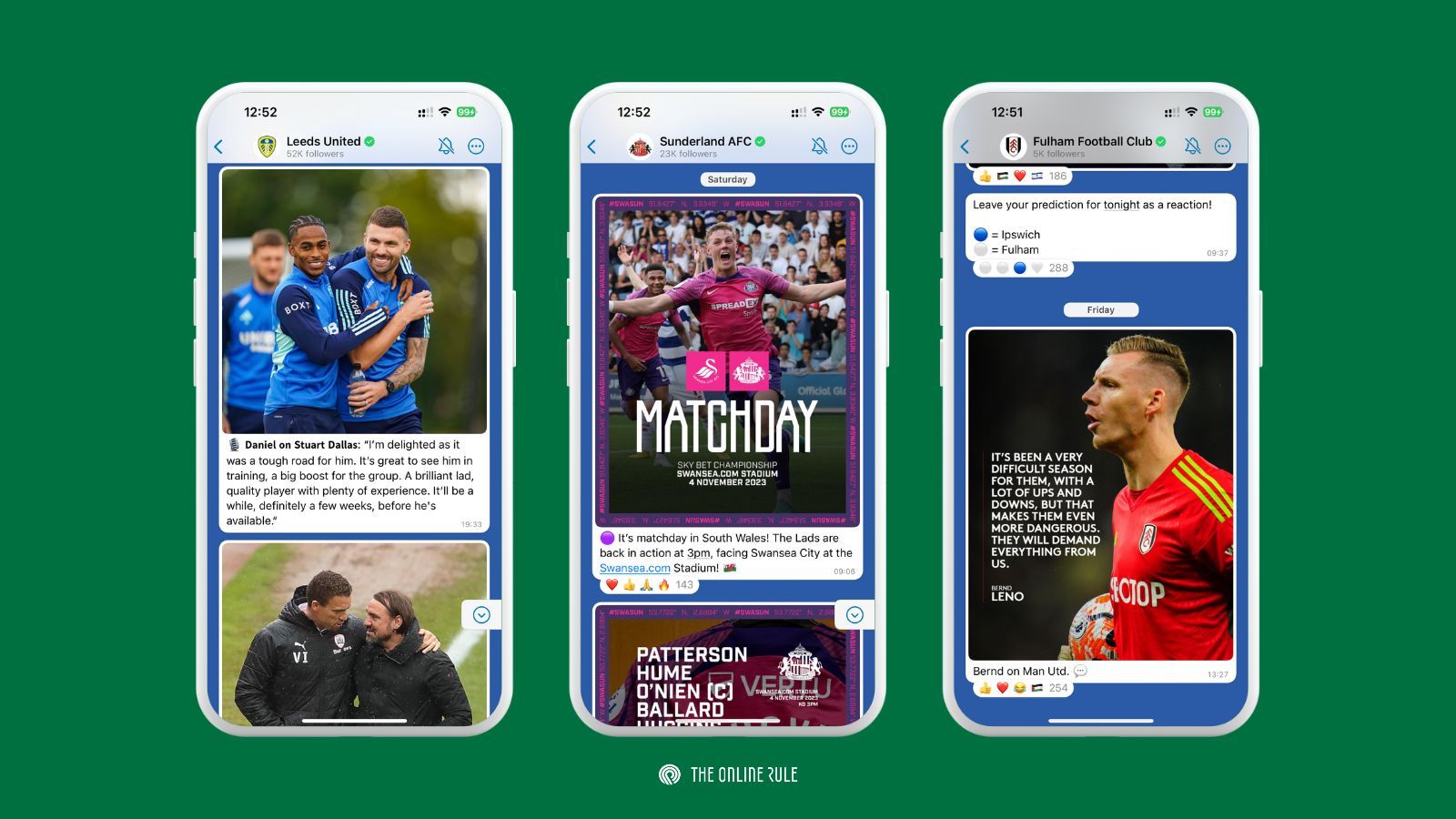 Millwall chose a clever way of announcing that they were on WhatsApp - telling fans there was a channel-specific message for subscribers from the club's new Head Coach.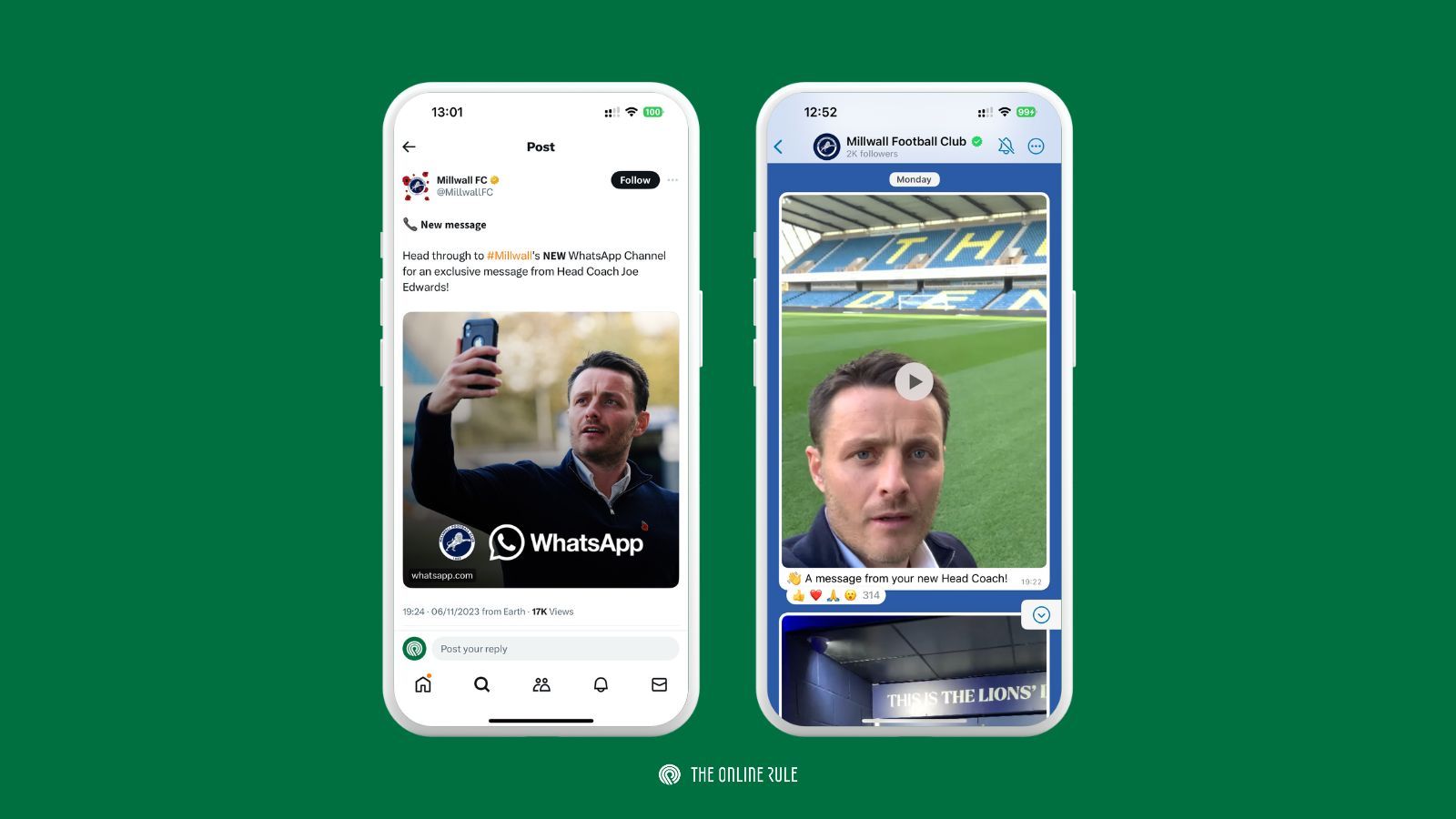 A lot of clubs are using a mix of the approaches above to keep fans updated and grow their channels. If you see anything that's a bit different, let me know.
---
An ode to the long read
While clubs look at social media and emerging technologies to share their stories, there's always one type of content I get seduced by: the long read.
These are longer articles - usually more than 1,000 words - that go in depth on a topic. They're often interviews, and they tend to give a detailed insight into a player or game.
One club that does these regularly is Newcastle, who have done long pieces with Dan Burn and Jamaal Lascelles in recent weeks. These usually appear in the matchday programme and are then published online after the game in question. Chelsea also do a good job with these, and take their content a bit further by having features with players from their history and from their women's teams on the main site.
What sets these apart from a lot of interviews with players is that they're not written as reports or often tied to a specific moment, instead they take the form of features that explore more aspects of a player's time with the club.
As well as being interesting to read, they're also useful from a search engine perspective.
Take this one from Brentford with Vitaly Janelt. It's both a good article and has been properly optimised.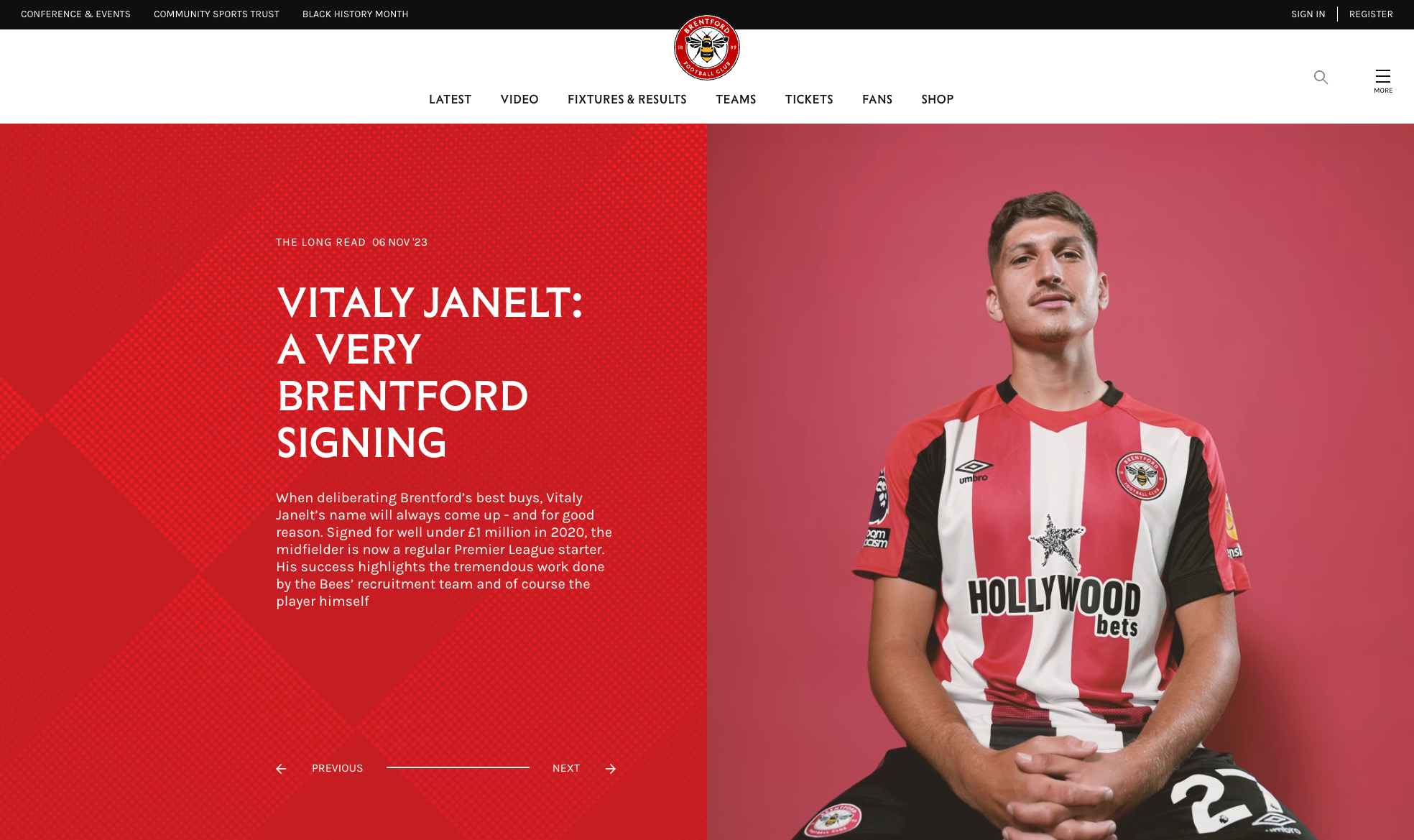 They're helped by the design of the site - which is fantastic - but the piece opens with identifiable information about the author, along with social handles. In this case, it's club journalist Adam Goodwin.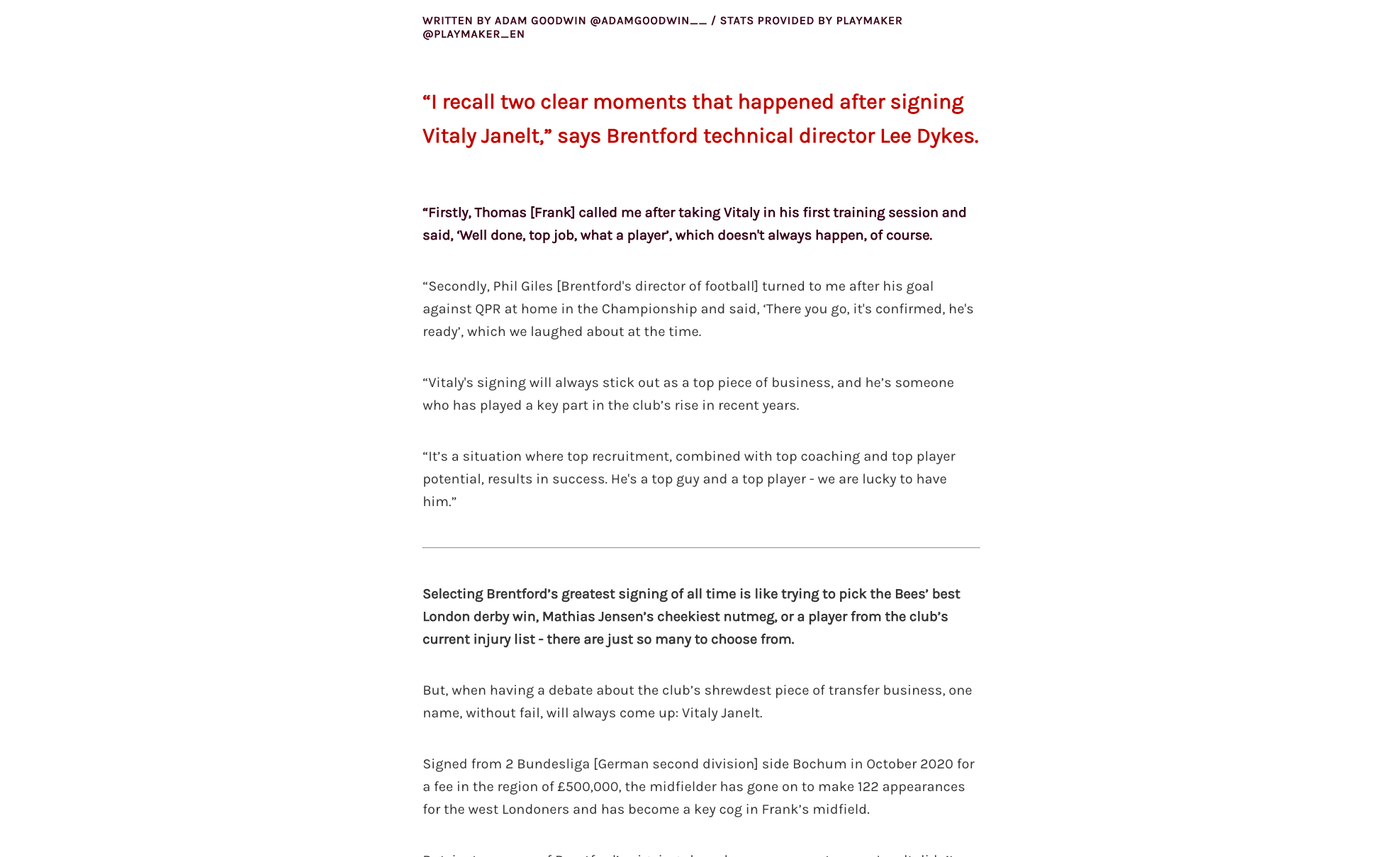 The club also have an archive page for this content, so clicking on 'the long read' in the header takes you to a page where you can read more.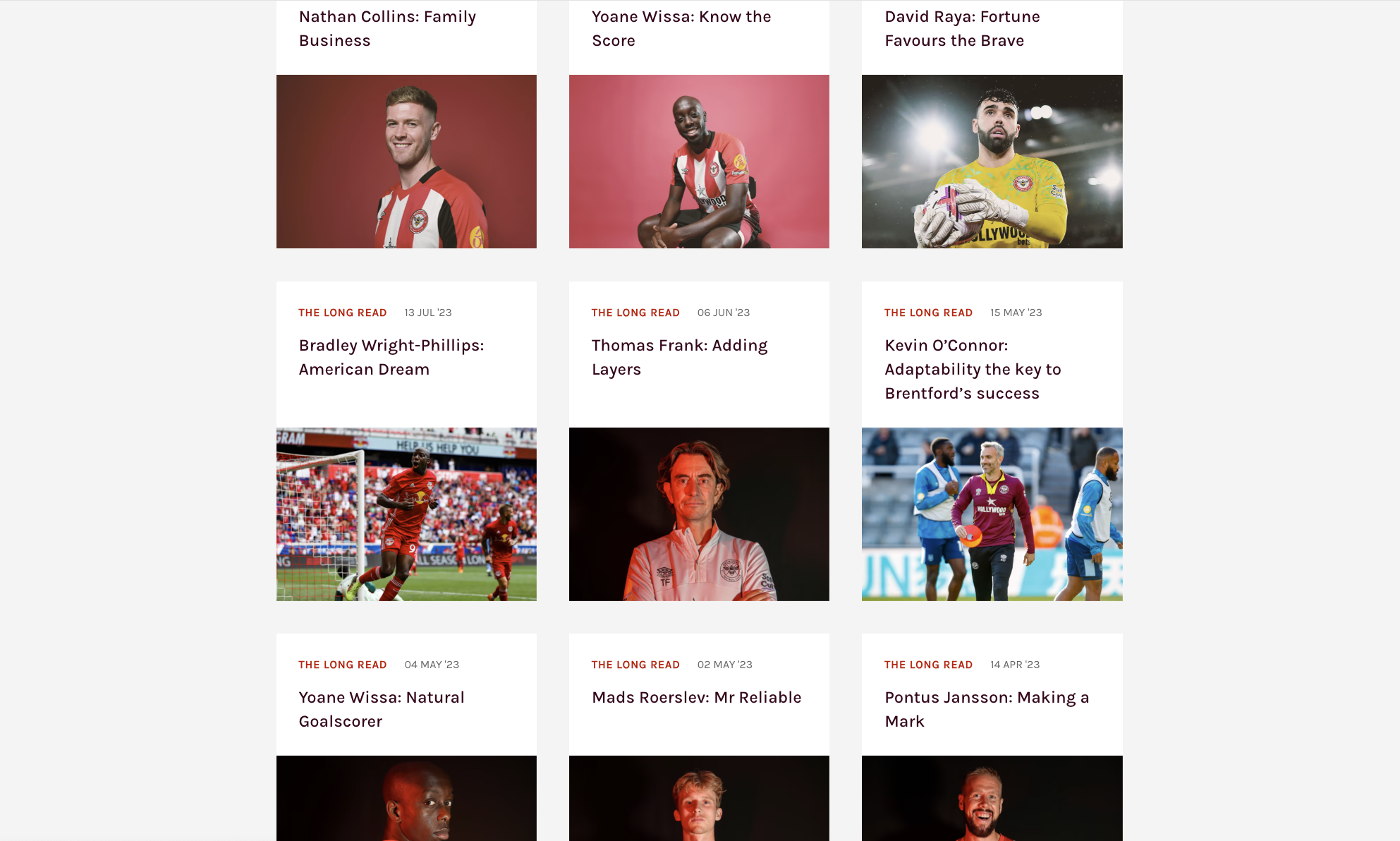 From an SEO perspective, it's a good idea to highlight and name your authors - it establishes them as experts, and helps build their profiles in the eyes of Google - as well as having these category pages. They aid navigation, and help people find their way to similar content they've enjoyed.
And, at their heart, they're great stories. I've spoken at length about how teams have plenty of stories to tell - a long read is a great way of expressing these. It can be a more involved process than a video interview, but it's also important to mix up your content types on a website.
From a player's perspective, it's an easily accessible insight into who they are as people. It can be great for their own brands too. This Chelsea piece with Zecira Musovic, for example, features a really eye-catching header image that highlights the player's personality as well as being on-brand for the club by using the nostalgia theme they've based this season's kits around.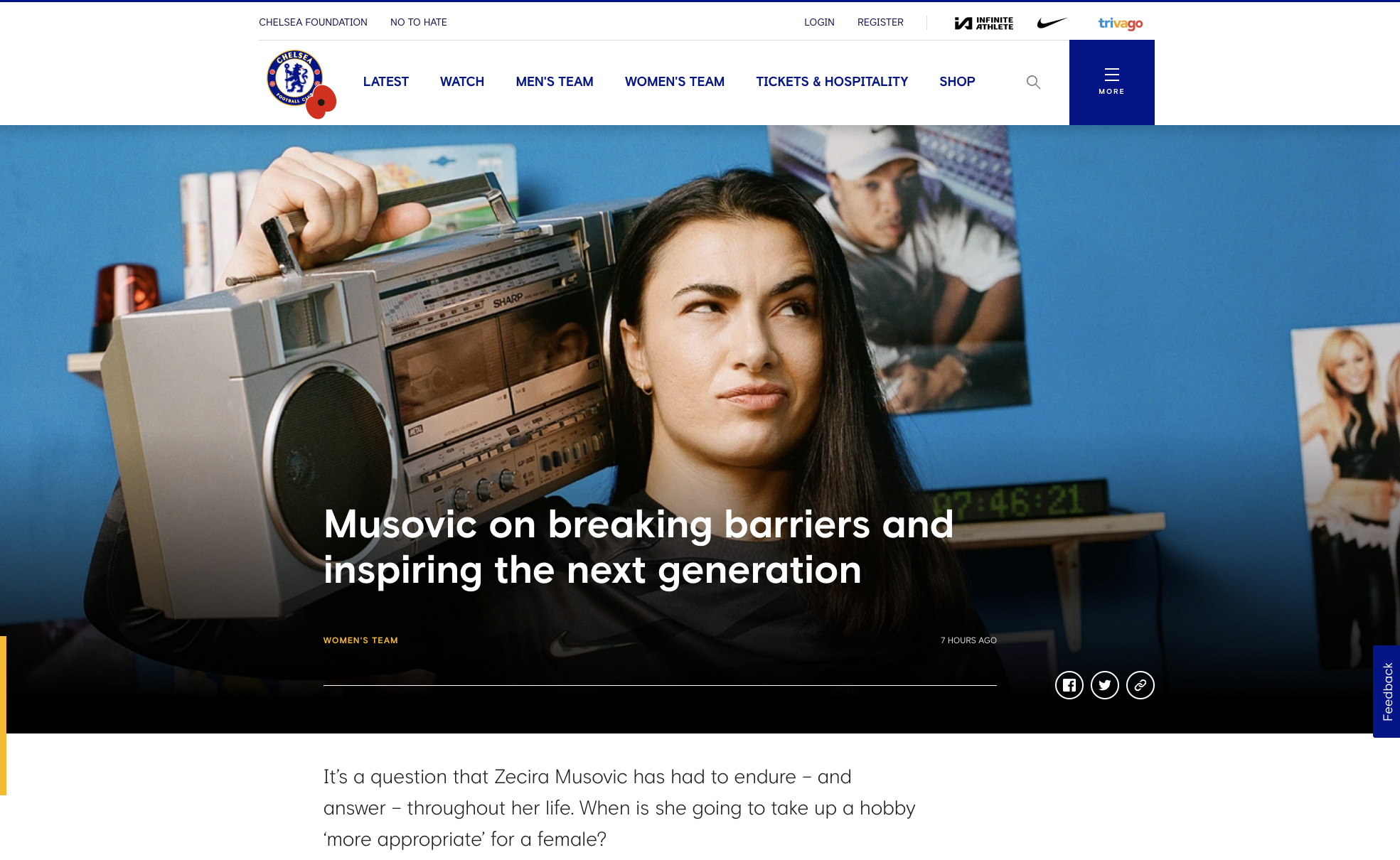 There's also the chance you'll get better comments from players who aren't on camera. It can be a much more relaxed experience for everyone, and a more natural conversation as a result.
---
The power of local communities
Southampton recently collaborated with the local parkrun as part of the club's attempts to engage with local fans.
Participants were encouraged to attend in their Saints shirts, with members of the marketing team there to give away freebies and meet members of the community.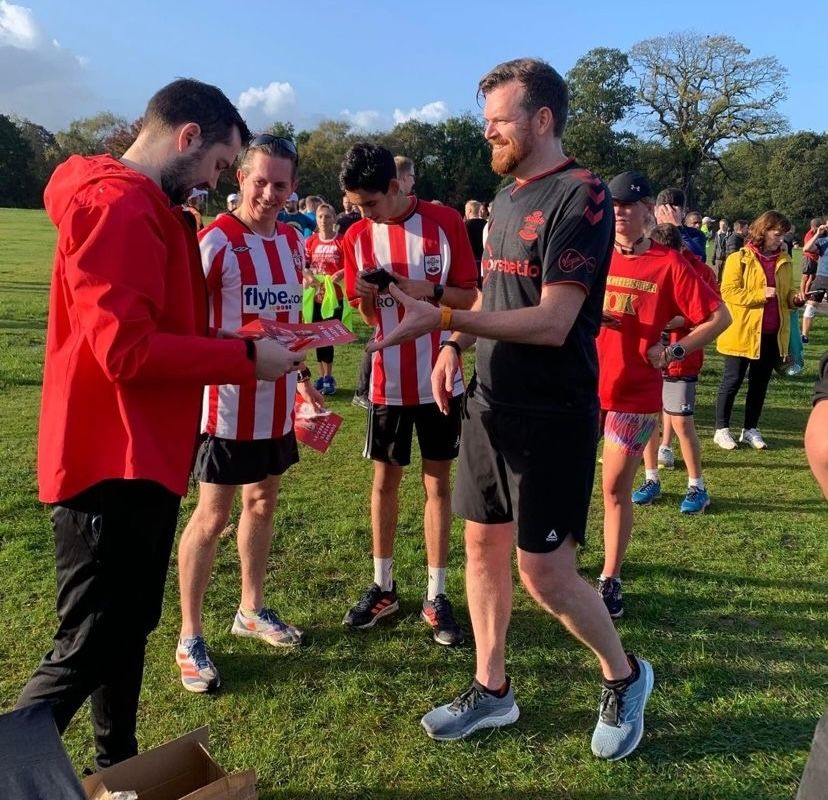 It's a good reminder that your fans aren't only online. Sometimes getting involved in local community events is the quickest route to a captive audience.
On that note, it's currently the Football League's annual Week of Action, and there are loads of local stories being told by clubs up and down the country. Take a look at their X profile to see what teams have been doing in their areas.
---
Quick updates
Some short updates on social media that you might have missed.