Instagram launch IGTV, and football teams are already on board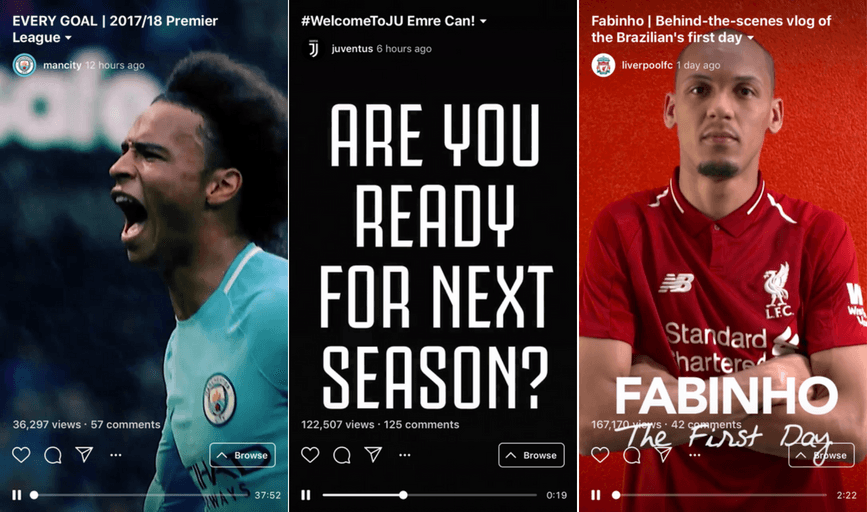 Last week Instagram launched IGTV, billed as a "long-form, vertical video" channel for fans to watch content from their favourite creators. Naturally, several football clubs are among the first to post content for their fans.
Clubs such as Juventus, Barcelona, Manchester City, Liverpool, Chelsea, Manchester United, and Derby County have set up channels and started adding video. They've been joined by manufacturers such as Nike, as well as competitions like the FA Cup and the FIFA World Cup.
What is IGTV?
In Instagram's own words, as mentioned earlier, IGTV is a "long-form, vertical video" channel, accessible via its own self-contained app but also from within the main Instagram app itself. Given that the company revealed it recently passed 1 billion users that second point is going to be key to the format's growth.
In a move away from other online video formats, IGTV prioritises full-screen vertical video. They've also increased the maximum video length, with footage of up to one hour able to be uploaded.
Why the move? According to Social Chain (in a Story uploaded to Instagram), 96% of video consumed on social media is vertical. Instagram themselves state that the format of IGTV is "built for how you actually use your phone".
Who's using it?
Football clubs, manufacturers, and some of the competitions themselves have all jumped onto the bandwagon early.
So far results are mixed, with some simply repurposing content onto IGTV that in a few cases doesn't quite work. Others, like Juventus and Barcelona, have thought about the new vertical format and edited their videos to fit.
The early issue appears to be that football as a sport isn't hugely geared up to be viewed vertically. A lot of footage that has been uploaded of goals being scored struggles to properly keep up with the action. For videos like Derby County's interview with manager Frank Lampard, pictured below, the subject is often uncomfortably close to the camera, filling the entire screen.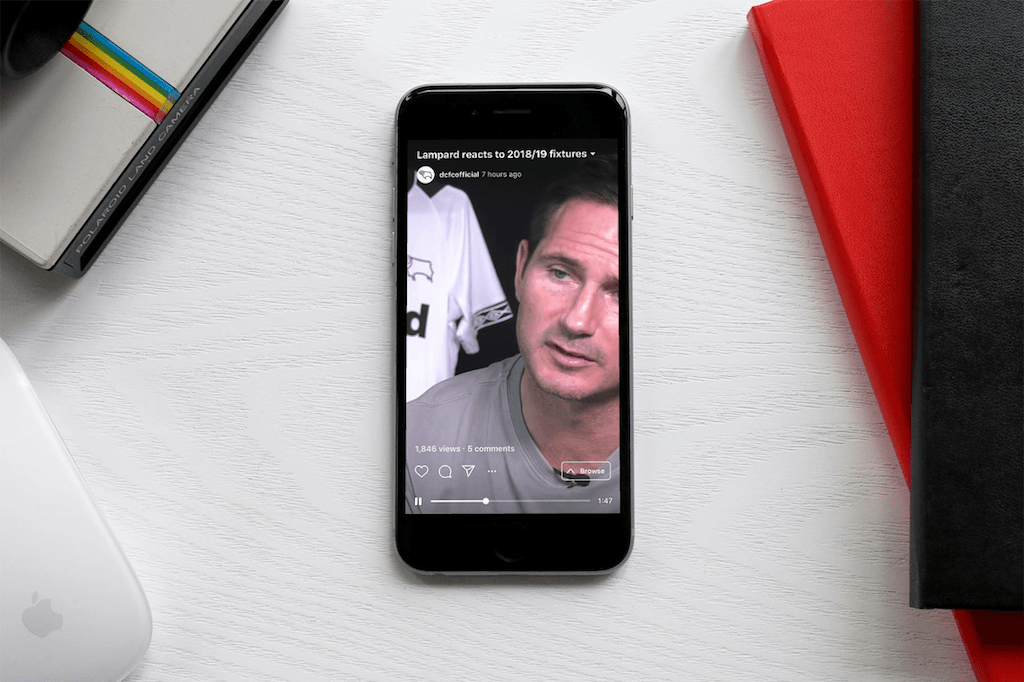 These are initial teething issues, of course, and I would expect clubs to figure out what works best on the new channel pretty quickly.
How is it being used so far?
As well as posting match footage, clubs have started to dip their toes into specifically-created content. Juventus used their channel to announce the signing of Liverpool midfielder Emre Can, with a smartly produced and well-optimised video to showcase the announcement.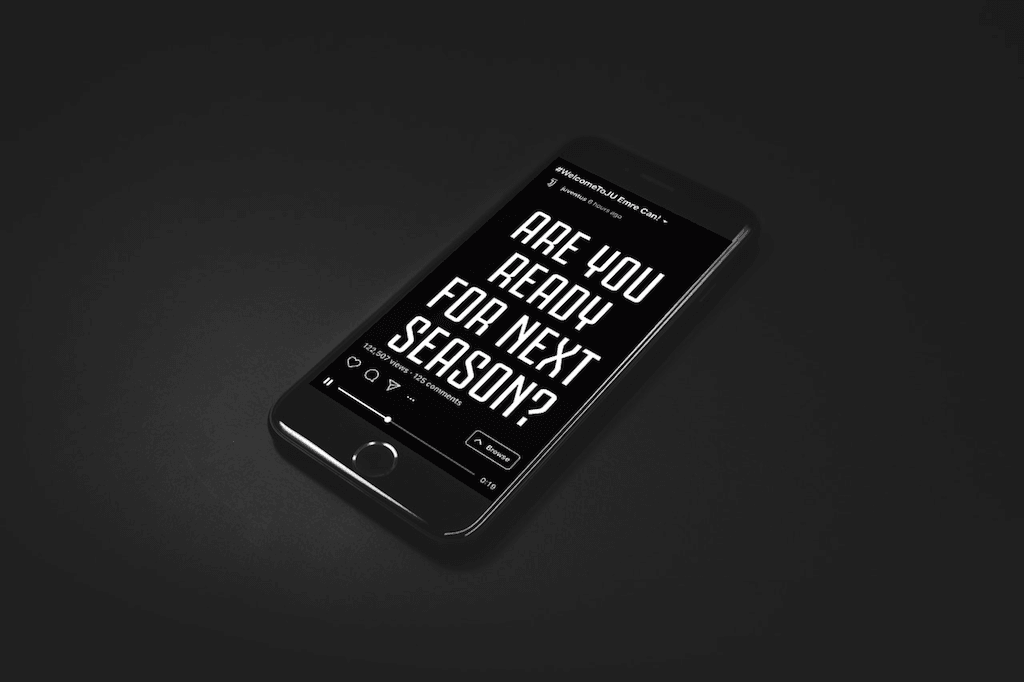 So far the best videos are the ones where the constraints of vertical have been considered, rather than accounts that have cross-posted footage that is more suited to being displayed horizontally. As mentioned previously, this is something that impacts goal footage: Tottenham Hotspur's compilation video of Harry Kane's goals often misses both the shots and the ball hitting the back of the net, with the replays in particular almost rendered pointless due to how much of the action is missed.
It's a concern echoed by Christian Baker, Social Coordinator at LiveWire Sport, who feels that "9:16 [the ratio for vertical video] is a difficult format to produce quality content in". In Christian's opinion, it requires "either an above normal level understanding of how to film appropriately via phones – using stabilisers, mics, editing apps etc – 0r access to editing software and an understanding of how shots will work".
Getting the most out of 9:16
Christian also has some advice for the early adopters: "Remember the rule of thirds, don't forget to make it interesting, and make sure you leave space so that people aren't overlapped by Instagram's buttons and titles".
Personally, I think that the teams that will benefit most are the ones that properly embrace the new format. Treat IGTV like any other social network and create specific content for that channel, rather than just resizing things from elsewhere.
The vertical format isn't massively tailored towards the traditional landscape view of football where cameras are usually placed on the halfway line; the best footage now will be from behind either goal in order to properly fill the screen and also capture the movements of players and the ball.
Therefore I'd expect the teams with the bigger budgets to be among the first to properly make the most of the opportunities IGTV can offer.