La Liga to fine clubs for showing empty seats on TV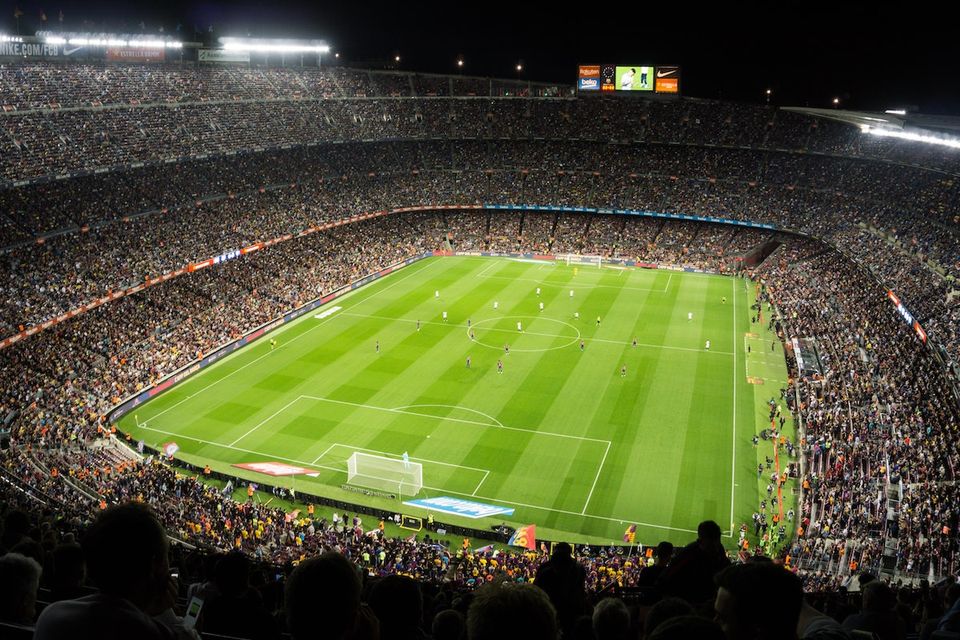 Bosses of the Spanish La Liga are introducing fines for clubs who show empty seats on TV from next season.
The regulations have been brought in as part of the league's new TV arrangements. In May 2015 new laws were passed to stop Spanish clubs selling their own rights individually. Instead the rights are sold for the league as a whole, bringing it more in line with the Premier League.
Previously Barcelona and Real Madrid sold their rights themselves. As arguably the two biggest clubs in the country they were able to command a much higher fee than the rest of the league.
Now, as part of the new laws, Spanish league president Javier Tebas says clubs will face fines if they show empty seats when their games are being broadcast live. He claims the move will force teams to try and boost attendances, as well as making them consider moving fans so that they're visible on screen.
The move could lead to the farcical situation where only three stands are full, with the stand housing the main camera left empty. On average, stadiums in La Liga were only 69% full last season.
For some clubs, such as Barcelona's rivals Espanyol, even their highest attendance only saw the stadium 68% occupied. It could become a logistical nightmare, especially if games are allocated for TV at late notice.
Even Barcelona and Real Madrid might not be exempt from the fines: Barcelona's Camp Nou's lowest attendance of 65,531 meant it was 66% full, while Real Madrid's lowest was 76% (61,564).