The science of sharing, tone of voice, and the importance of different perspectives
The science behind social media shares, how to build your club's tone of voice, and how you can use different perspectives.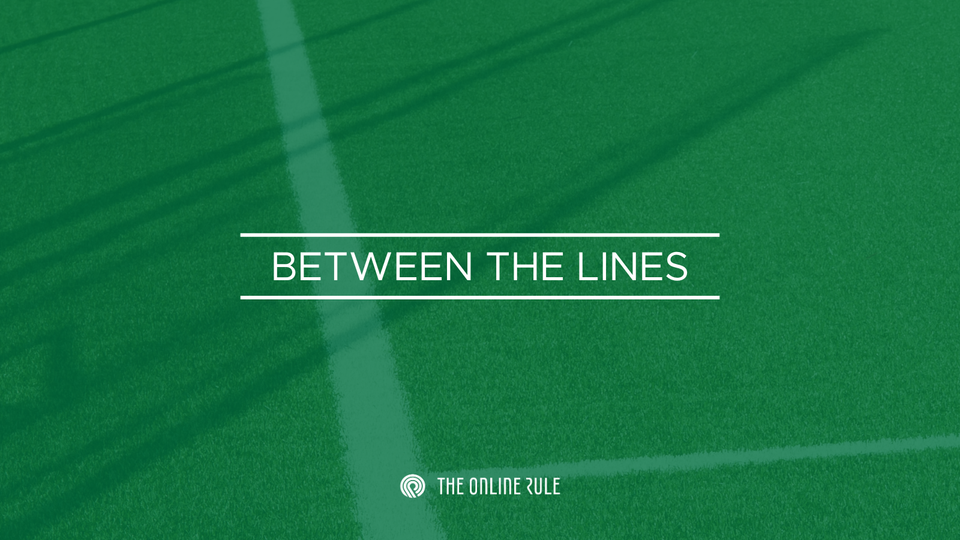 Welcome to Between The Lines, a regular round-up of what you might have missed in the world of sports marketing, as well as a deeper look into some of the topics from social media. Got a story or tip to submit? Send it to
scott@theonlinerule.com
or via DM on social media.
The science of sharing
There's nothing social media managers love more than when you share something they've posted online. For a lot of clubs, this engagement is often one of the main things they use when trying to judge the success of content.
But how exactly do you make things "go viral"? NB: I really don't think this is a helpful phrase, so I'll use it sparingly. It's here just to illustrate a point.
In his 2013 book Contagious, Dr Jonah Berger defines six characteristics that all widely-shared content demonstrates. Hitting as many of these as possible is key to capturing attention.
Social currency
Triggers
Emotion
Public
Practical value
Stories
Berger has made this handy graphic which summaries each of the six points.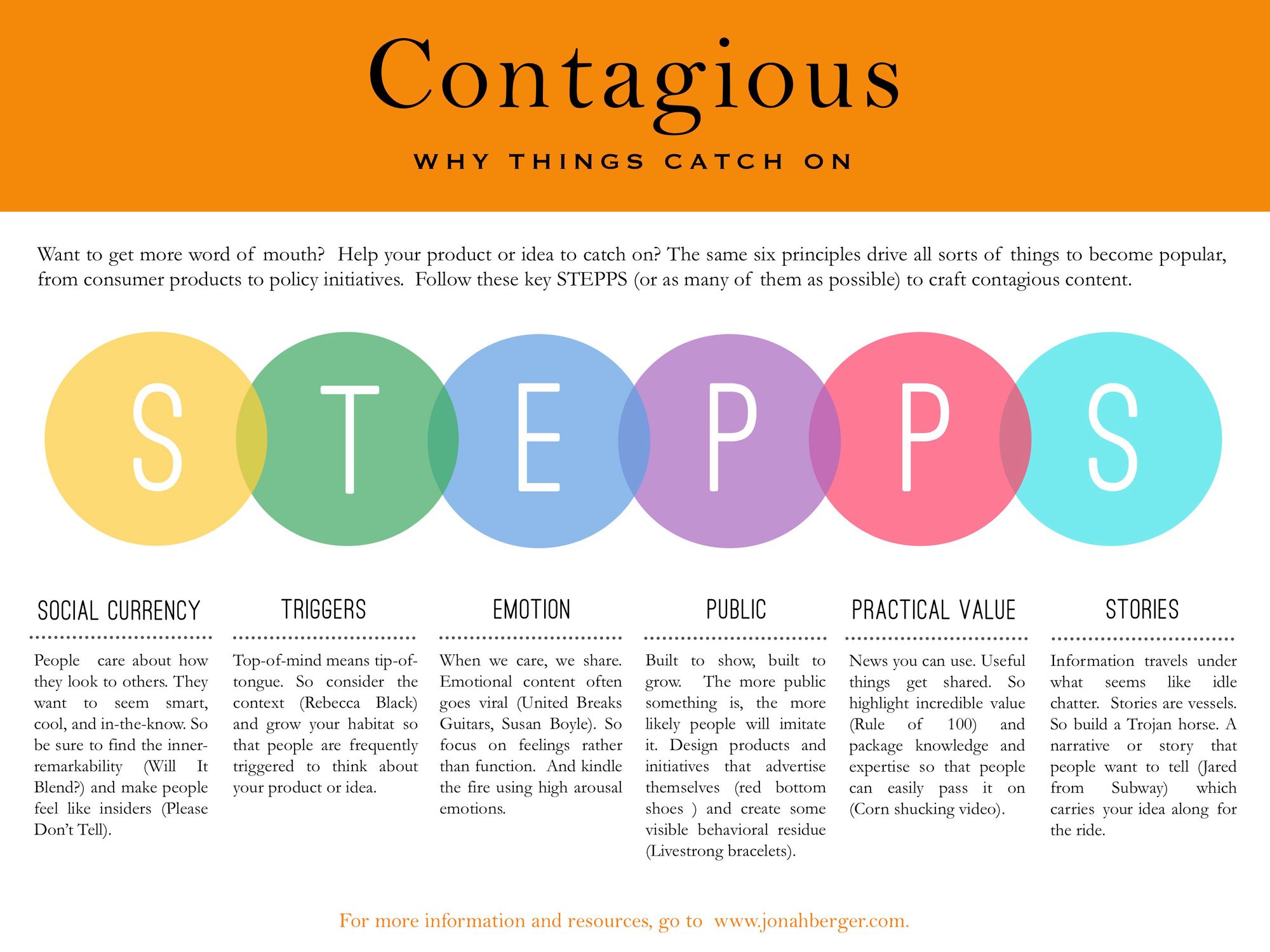 How can teams use STEPPS?
Sports teams are well placed to make use of most, if not all, of these in nearly every piece of content shared.
For example, we've seen through recent content shared by Nottingham Forest how powerful emotion can be (as well as using a story to express it).
On X the post has been seen by more than 7 million people. In November so far most posts have had under 100k views. Funnily enough, one of their other popular posts this month also uses emotion.
The video featuring Jesús has been shared more than 7,800 times on X, and had more than 200k likes on Instagram. It's by far and away the club's most popular post in recent times.
Thing is, these emotional stories are everywhere. All it takes is having close connections with your fans, and maybe getting out and among them from time to time. Take this from the Philadelphia Eagles, for example.
One of the reasons this has been shared so widely is the fact that you can see genuine human emotion in the recipients. And the angle is great to involve us in the story being told.
Seeing other people experience what Berger calls 'high arousal' emotions fires something inside us. If people are overwhelmed by something, rather than just a bit happy, it resonates. To tell a good emotion-based story we need to be focusing on the extremes.
Fans have these stories in abundance. Think about how you can use them in your next campaign.
Another way of using STEPPS is to think about giving them pride to share something themselves. This is often something personal. So how can you create a personalised online experience for fans that they want to share with the world?
In the same way Spotify's Wrapped campaign gives you a snapshot of your own listening figures over the past 12 months, Southampton did this with their 'Season in Numbers' campaign to encourage people to renew their season tickets.
The video below is what was sent out.
The beauty of this, like Spotify's approach, is that it taps into who a person is. For a lot of season ticket holders, supporting your team is your identity. Just like the kind of music you like. And being able to share proof of the games you attended, and goals you saw, taps into both social currency and public.
The good thing about the 'public' criteria is that the more public something is, the more likely people will want to imitate it. If loads of Southampton fans see people sharing these at the same time, they're going to want to get involved.
This is one reason I've always maintained that season ticket holders should get free replica shirts with their renewals. The more people you see wearing their shirts, the more others want to replicate this and 'join the herd'. Or provide incentives for fans to come to games in their shirts, so that this behaviour looks the norm.
---
A different perspective
As good as the Eagles' post was above, thanks to the first-person viewpoint, you can't beat walking in your fans' shoes.
That's what Solihull Moors did for their trip to Bolton. They've produced a 5 minute video featuring interviews with fans before the game, as well as footage of the supporters' coach as it arrives in the stadium and a view from the away end.
A 30 second snippet of this video is one of the club's most liked posts on Instagram this month. It's a reminder that showing your fans' perspective is also an effective way to frame a match.
---
Voice and tone
I've been a huge fan of how Union Berlin communicate with their fans through their English X account for a while now. Today they parted with their manager by mutual consent, and their announcement was as classy as ever.
It's worth reading the whole statement; it's a beautifully written tribute to a manager who has transformed the club during his time there.
NB: I wrote a thread in October that explored their tone of voice across one of their Champions League games.
But how do you even establish tone of voice? My go-to for all things tone of voice is Vikki Ross, a brand and tone of voice consultant. She's written advice on LinkedIn to help people get started on theirs. Some additional thoughts/tips:
You could think about your team as a character, such as a celebrity or someone from a TV show. How would that person speak?
Maybe list some emotions you want people to feel when they see or read something from your club. You could use ones on the outer edges of the feelings wheel to get you started (maybe stick with the 'happy' section, however).
When in doubt, think about how you don't want people to feel. Sometimes that's a good starting point.
For more on tone of voice, Vikki was in an episode of the Social Minds podcast last year and it's definitely worth listening to.
---
Quick updates
What else is going on in the world of social media?
It looks like Threads is developing hashtag support. They've recently added the ability to pin posts to your profile. But don't expect to see DMs there any time soon.
X is testing the ability to add timestamps to videos, so you can add links to posts and viewers can jump to certain points. It's only on iOS right now.
---
Coming soon...
If you're interested in the next State of Football Social Media survey, this will be opened up for submissions before the end of the month. It'll be published here, on X, and on WhatsApp, when it's available.