No social strategy? Here's how you can get started with one
Ben Harris from End Product explains why your club should have a strategy, the questions to ask yourself, and how you can get buy-in from the top.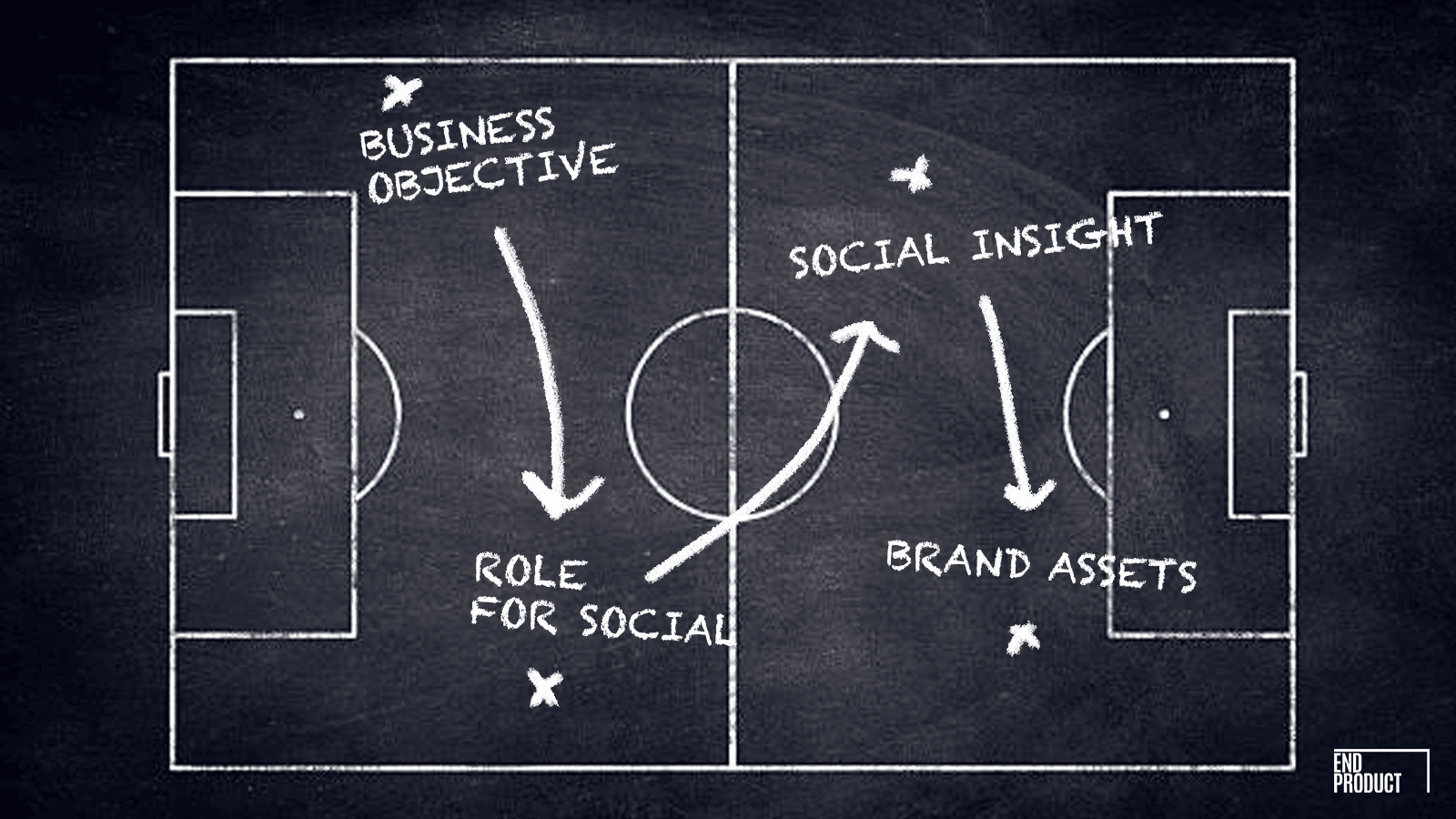 In this year's State of Football Social Media Report, one of the biggest talking points was around strategy. Or, more specifically, the lack of it.
54% of teams that responded to the survey said that they didn't have a documented social media strategy. That's despite 100% of people saying social media was either somewhat or very important to their club's marketing.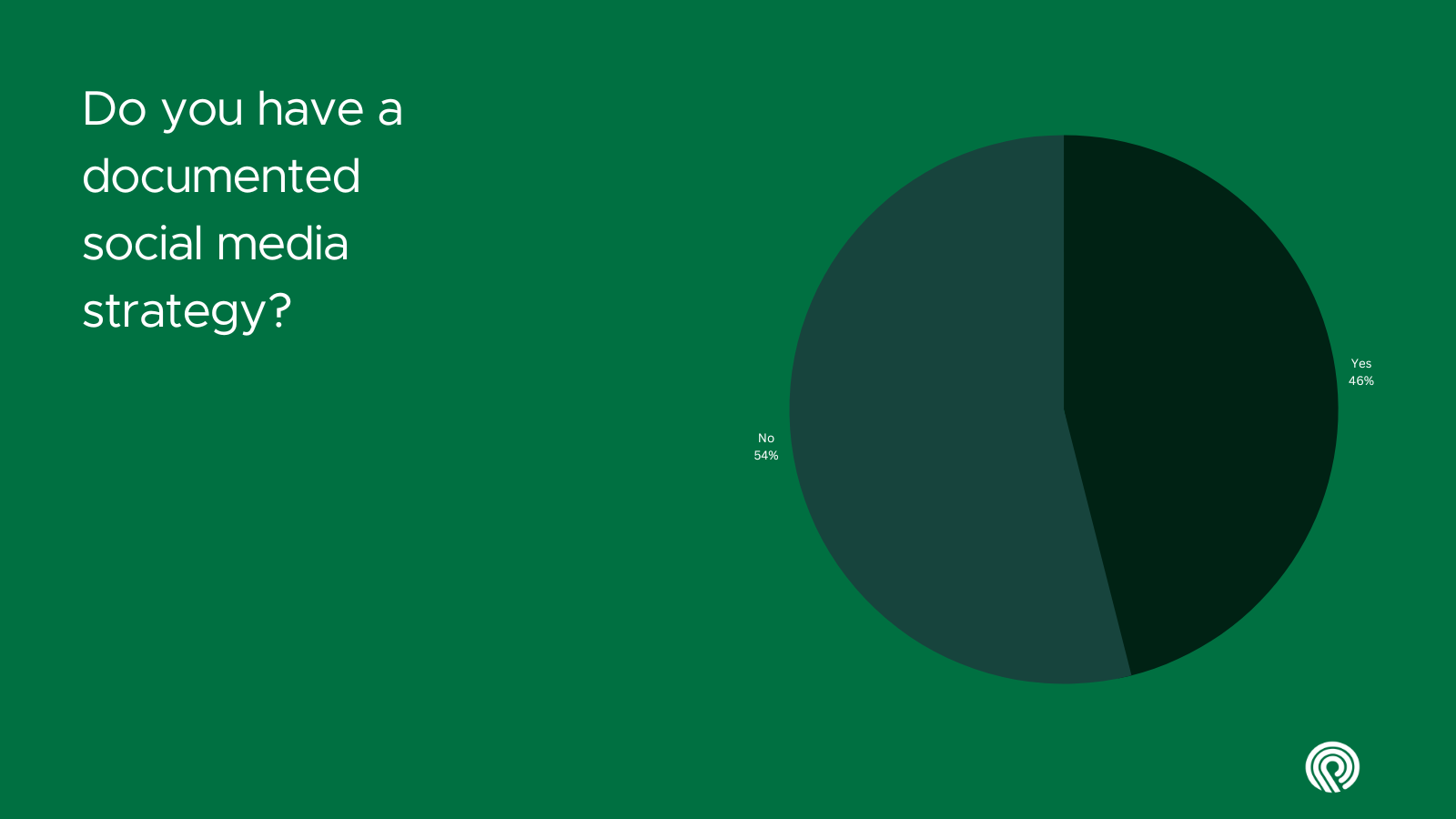 So how do teams get started with social strategy? What does a social strategy even look like? And how do you get buy-in from the decision-makers at your club?
To get the answers to all of the above, and more, I spoke to Ben Harris, Co-Founder and Strategy Director at social-first sports content agency End Product.
Ben set up End Product in 2021 alongside fellow founder Calum MacLeod. The pair met while working for digital agency Social Chain, and between them they've managed campaigns for the likes of New Balance, Manchester City, and William Hill. In the relatively short time since it was founded, End Product has worked with Sports Direct, Soccer Aid, Liv Golf, and PUMA Football - to name but a few.
This gives Ben a wide view of how strategy works. He's seen it across commercial businesses as well as football clubs, as well as plenty of good and bad examples.
What is a strategy, anyway?
Ben believes strategy has become overcomplicated, which makes it intimidating, especially to people new to marketing.
"A strategy is simply a plan to achieve a specific goal or set of goals", he says. This simple definition is echoed in his advice for creating your own.
"Any great strategy should be simple to follow - one of the most common mistakes I see in the output is 150 pages of endless data and frameworks that get presented and then end up gathering digital dust on a Google Drive somewhere."
It's a scenario that plays out time and time again: businesses can spend vast sums of money on strategy, which is why they become huge documents and fancy presentations that don't actually help the people they're designed for.
"One of the most common mistakes I see in the output is 150 pages of endless data and frameworks that get presented and then end up gathering digital dust on a Google Drive somewhere."
"Some of the best strategies I've seen have been a three page Word document", he continues, "If you get a strategy onto one page, then brilliant". It's this simplicity which is core to a strategy's success - if nobody's going to read it and act on it, then it's been a wasted exercise.
Ben also points out that there's a lot of work that needs doing to distill something down to be this simple and brief. And his advice is that they shouldn't be restrictive and full of extensive requirements for your social content.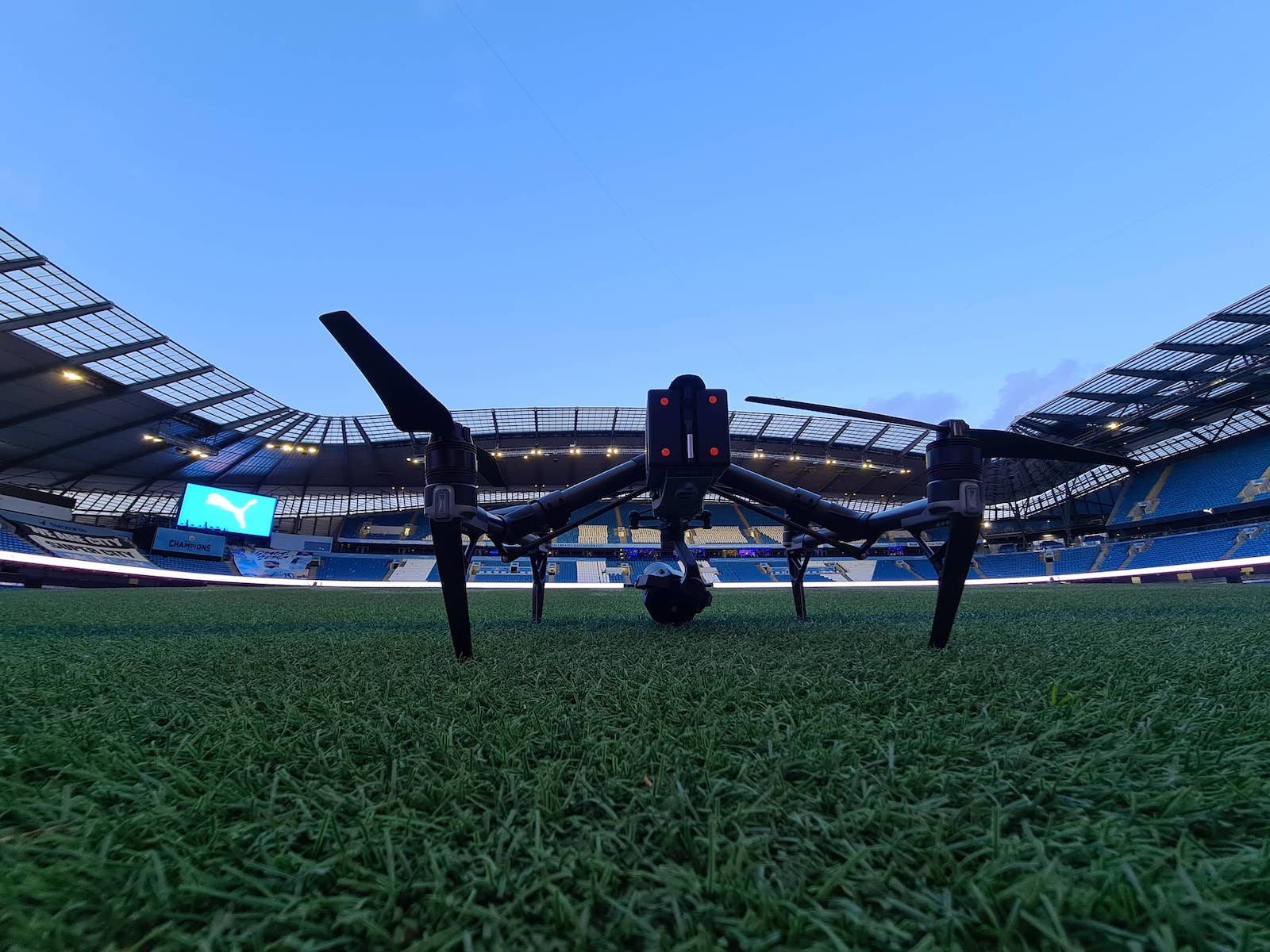 Kickstarting your social strategy
Getting started with strategy starts with a simple question: why are you on social media in the first place?
"It's a question I used to ask in my media agency days," says Ben, "It seems like an obvious question. But it's amazing when you do a bit of probing - you start to get to the nub of the purpose of why someone's on social."
As social teams take investment - in terms of money for staff and resources - it's not uncommon for businesses to want to see a return on this. The End Product team delve into this, establishing whether they're there to grow commercial revenue from sponsors or fans through things such as merchandise and ticket sales. There are also other purposes, such as growing participation in a sport among certain groups of people or driving behavioural change, that shouldn't be overlooked. It doesn't always have to come back to money.
Once you've nailed your why, "The next bit is asking which audience is most likely to get us there? Who do we need to persuade to think, feel, or do what?" This then leads into the hardest bit, where you need to be a bit creative: "How does my brand solve a specific problem for the audience that you've defined?"
"Why are you doing it? Who are you talking to? And what makes you unique?"
Strategy comes down to knowing your audience. What makes them tick? What motivates them? And how do you occupy the spaces they're in? Getting this purpose down on paper shows that you've done the working out, which means you've got some form of direction.
Problem-solving
When it comes to problems, this is perhaps where a lot of teams struggle. After all, what problems do football clubs exist to solve for customers?
"One of them is to entertain," says Ben, "If I go on my social feed, it's usually because I'm bored. If the adverts have come on TV, it's half time, or I'm in a queue in the stadium. Nine times out of ten we're scrolling to fill time and be entertained."
Ben argues that the richer social strategies "come from a better definition of entertainment", however. Are fans looking for something new? Something funny? Defining this value tightly leads to a better social strategy.
"Education is also a massive one. People want to get clued up on things, or watch tactics, stats and data videos in certain sports. This could be because they want to learn more so that they can have more interesting conversations with friends."
With the multitude of data points available to clubs - whether that's through the websites, ticketing info, or apps - it's easier than ever to identify what's working and isn't. Use everything you've got at your disposal to build up the best picture of your audience that you can.
Judging your success
Figuring out the impact of your social media marketing is something that has plagued marketers for years.
"My controversial view on this is that it's nigh-on impossible to prove beyond doubt a direct correlation between what you're doing on social media and some really cold, hard business objectives," says Ben.
As he states, there's "too much complication between how people make decisions, and a lot of attribution puts emphasis on the last thing before somebody makes a purchase". This leads to businesses not recognising the impact that social has had in a customer's decision-making as "other channels are likely getting the credit".
The best thing is to look at first-party metrics - which are the ones provided by each channel - because "if all your content is getting no impressions, no likes, or no views, it's definitely not improving brand awareness or selling any tickets".
Ben starts off with these figures, before moving onto social share of voice.
"This is basically, what percentage of attention in your category belongs to you? You add up everyone's engagements across your competition - however you choose to define them - and work out what percentage belongs to you as a club.
"There's a proven correlation between your share of voice and your business performance. The bigger your share, the better your performance."
But not all engagement is equal. 70% of respondents to this year's State of Football Social Media survey said that engagement on their posts is their main way of judging success - Ben doesn't disagree, but with a caveat.
"It [your social engagement] has to have a purpose. If you just single-mindedly chase attention, at all costs, it becomes a false incentive. You're just putting stuff out there that's going to get reach and engagement - if it's not tied to your brand or a marketing objective it's not meaningful attention.
"Your social media engagement has to have a purpose. If it's not tied to your brand or an objective, it's not meaningful attention."
"I saw a poll from a football account the other month which asked which table of celebrities people would like to sit at. I'm wondering if that's something that's going to get a lot of first-party metric movement, or if it's helping their branding efforts. I couldn't figure out what it was doing for the brand or the marketing objectives they've likely got in place. It's got to have meaning.
"If you're a football club, eyeballs are simply a means to an end: they aren't the goal."
Documenting your strategy and getting buy-in
When this year's survey was carried out, there was no real link between the size or level of the club and whether they had a documented strategy. Ben says it's important that everyone gets something written down and signed off, as it'll give teams direction and a clear purpose of what they're trying to achieve.
"I think once you've got that in writing, there's a high degree of creative freedom. If you don't have it documented, what happens over time - especially in bigger operations - is that people start going off in different directions and everything becomes a bit disconnected. You need that central source of truth, so teams know the vision you're all chasing and the reason you're doing it."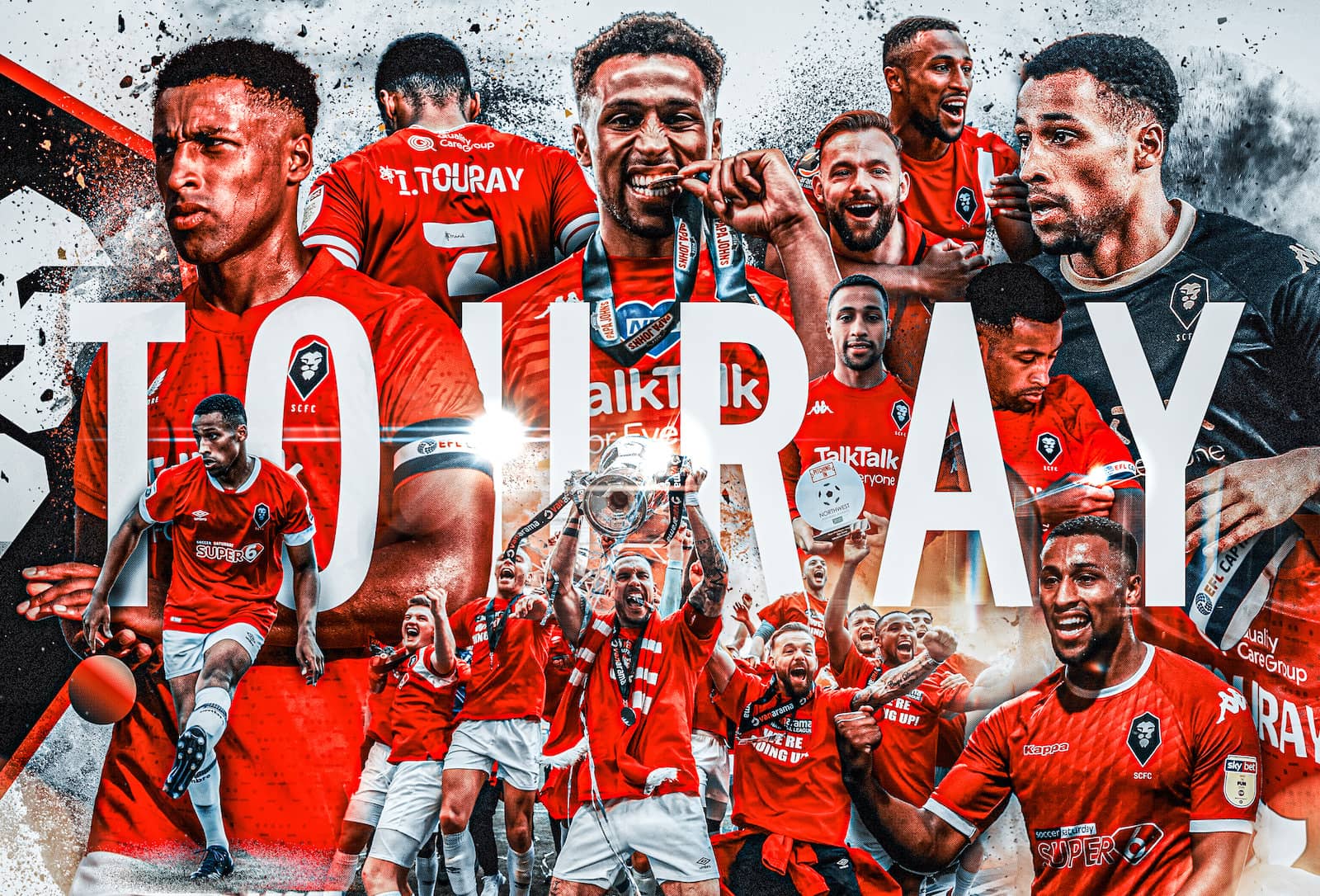 Buy-in then becomes the hardest part of this process. Creating a strategy takes time, and also involves having more of a framework for social activity, which has traditionally been viewed as being more freewheeling. You can't imagine a team not having a strategy for their email content, for example.
"At the top level, you need to think about strategy as an investment rather than a cost. It's quite expensive to run social media departments, and once you've got a strategy it makes those ongoing costs work harder for you. Your social media is going to deliver improved business performance if you've got a strategy in place.
"Another thing is that when you go through the process of building a strategy, typically everyone's involved and it's a bit of a training investment. All of a sudden, everyone's hardwired to think more strategically. Everyone starts to behave a bit differently, thinking 'why am I doing this? Is this on brand? Is this going to help achieve X, Y, and Z?'.
"It almost becomes like a subconscious, hardwired, long-term behaviour. That carries huge value in itself."
Casting your net wide
As an agency, you won't be surprised to find out that Ben and End Product think that external partners are perfectly placed to help you document a social strategy. There's the additional perspective you get from someone who's removed from your organisation, as well as their wider view of different sports and industries that shouldn't be overlooked.
There's definitely merit to it. Not least because, as Ben says, it's often when you get out of your usual working routine and environment that the best decisions get made.
When you work for a business, "there are too many clouded thoughts sometimes". He describes it like "the fog of war", which isn't easy to shift without that external viewpoint.
"There are a lot of learnings from other sports that can be brought into the world of football."
"When you're working for a team, you're consumed with that business and working within the same four walls", he says, "An agency - especially one that works across multiple sports and verticals - has a lot of external category knowledge that they can bring to the table.
"There are a lot of learnings from other sports that can be brought into the world of football. Our advantage is that we're not full-time on your business, we've got a wider perspective on the world of sports.
"Don't focus on other clubs or worry about them, look at other sports. Look around the world. You see it with challenger sports: they have to fight a bit harder for attention, and they're often at the forefront for a lot of innovation because they have to be. That's where you can look to steal from."
So what are the next big things?
This external perspective is important, but so is being ready for the 'next big thing'. How do you keep track of what is - and isn't - worth pursuing?
"There are some great aggregators out there who summarise some of the best stuff in the industry and the trends that are going on," says Ben.
"I follow loads of industry accounts across LinkedIn, TikTok, Twitter, Instagram, YouTube, you name it. We're also active on them as an agency, so that we can keep an eye on what's happening on each one. That helps us work out which formats are performing best and which ways the networks are going. I'm a big fan of learning by getting stuck in."
It's definitely true that understanding platforms by using them can help you plan and create better content for them. This also helps you have your finger on the pulse to spot new developments and opportunities. There are two in particular Ben feels brands and teams have been slow to capitalise on.
"The hot topic is AI at the moment, but I think the biggest opportunity in sports marketing women's sport. I think there's a massive gap between the speed at which the women's game is growing, and the volume of sponsorship, investment, and media coverage that it's getting.
"I think there's a massive gap between the speed at which the women's game is growing, and the volume of sponsorship, investment, and media coverage that it's getting."
"It's easy to get distracted by the big shiny things like AI and mixed reality. Brands forget about some of the opportunities that are right in front of them, like women's sport.
"The other one I go on about that I think is massively underutilised is YouTube. I think that's the long-term future of how sports content is going to be consumed. There aren't enough brands who've got a real grip on how to add value on YouTube and how to really grow their presence there. I think it'll soon be your first port of call instead of your TV for quality AV sports content."
Ben also agrees that teams should be prioritising video content on those channels rather than their own, which are often behind memberships or paywalls.
"I'm always an advocate for being fan first. Rather than sending me to your website so that I can look at more advertising, give me the information where I am. It feels too commercial, which might work in the short-term but will eventually probably count against you."
---
Ben Harris is Co-Founder and Strategy Director for End Product, a social-first sports creative agency.
You can find him on LinkedIn, and there's more information about End Product on their website.