Threads, NFTs, rebrands, and X
Issue 1 of Between The Lines looks at the latest usage figures for Threads, laments the continued presence of NFTs, and shows you how to use transparent profile pictures on X.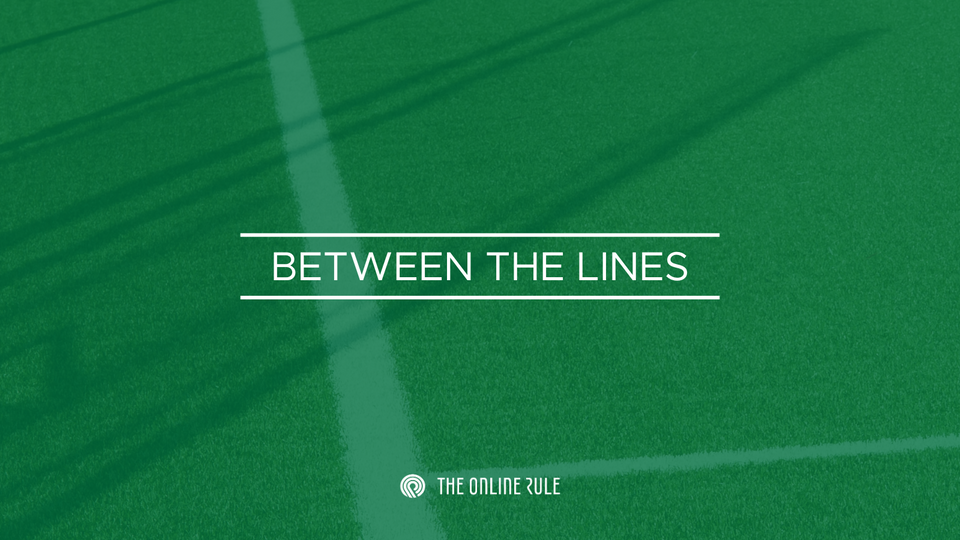 Welcome to Between The Lines, a regular round-up of what you might have missed in the world of sports marketing, as well as a deeper look into some of the topics from social media. Got a story or tip to submit? Send it to
scott@theonlinerule.com
or via DM on social media.
Pulling at Threads
It's hard to believe it's been three months since Meta launched Threads. This site was one of the first 26,000 people on the platform, which impresses absolutely nobody.
Since then, it hasn't really taken off in a way a lot of people would have liked. The channel hit 100m people within a few days - helped by being tied to Instagram logins - however daily usage has plummeted. Despite hitting 100m users in that short timeframe, two months down the line estimates put their total user count at around the 130m mark.
From the teams I've spoken to, and based on the 100+ I'm following on there, it's looked at as an 'arms length' platform for those that are even bothering to keep it updated. It doesn't help that there's no easy way to share content there without specifically logging into the platform, although they have finally rolled out a desktop interface.
At around 3pm on Tuesday 3rd October (when I was looking through the platform for this), only nine teams had shared anything on the platform. There had been more than that in the past hour on X (formerly Twitter). It's a small, low-key sample, but it feels right based on the time I spend in both places.
For now? Keep an eye on Threads, but certainly don't make it the focus point of your activity. Maybe use them in the same way as the new broadcast channels that have rolled out on Instagram and WhatsApp.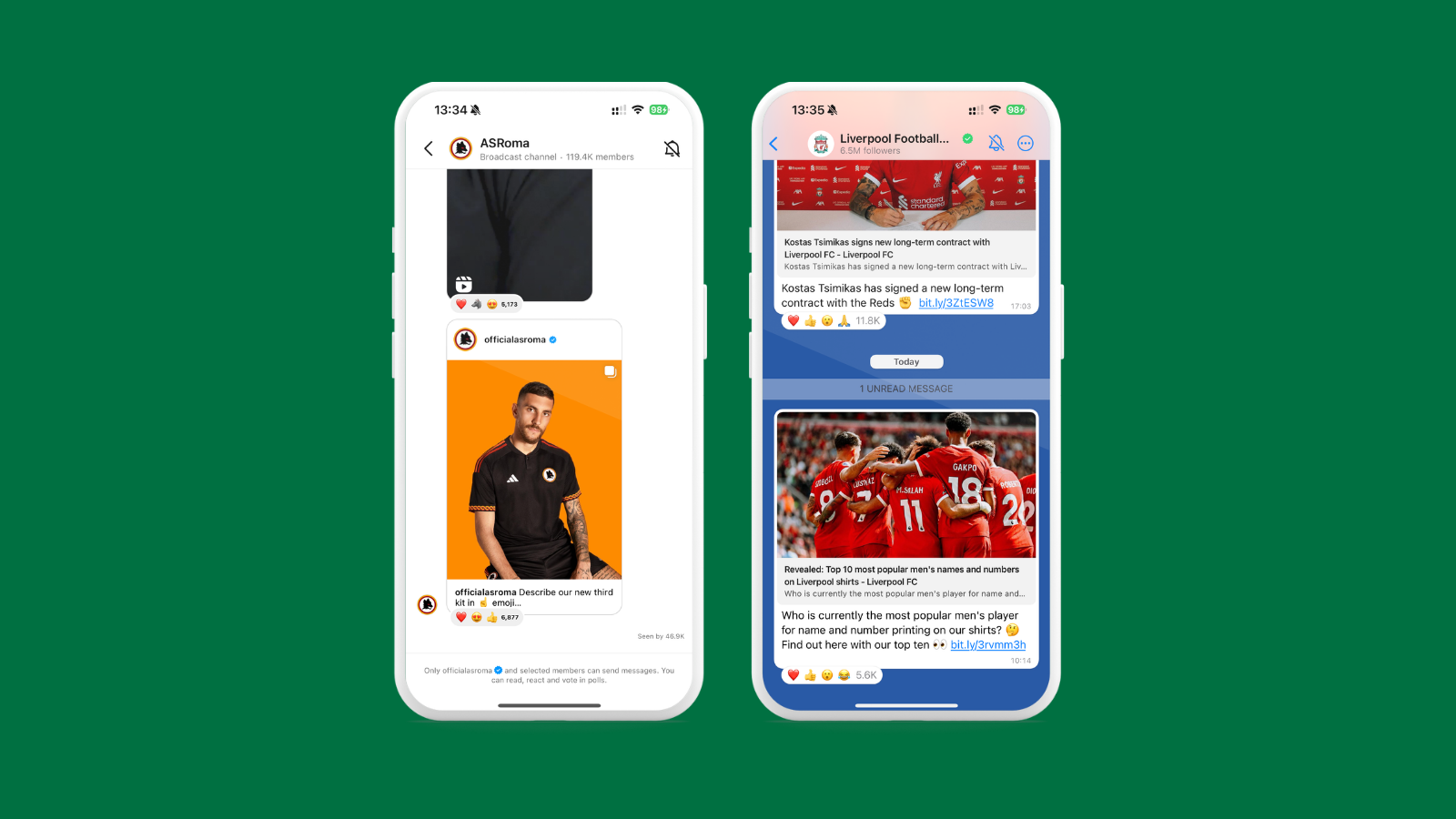 On the subject of one-way engagement, Sam Diss has written a great piece on his Substack featuring Kevin Rye of Think Fan Engagement that looks at the importance of having a dialogue with fans.
In particular, I like definition of fan engagement:
"It's a term hijacked by people who want to sell you things"
---
Token gesture
It's quite sad to see a team jumping on the NFT bandwagon years down the line. I'm yet to see a good use case for the technology that can't be replicated elsewhere - instead, they're more of a barrier to entry than anything else.
According to The Conversation, all signs point to them being dead and buried now. Values have tanked massively from their peak in early 2022, so even if you're looking at them as an investment without the "fan engagement" angle they've no real use.
It seems quite telling that during Villa's recent attempted rebrand they didn't use their pre-existing relationship with Socios to poll fans on their thoughts.
---
Get the badge in
The Villa rebrand isn't the only one that's been taking place recently. MLS' Seattle Sounders recently underwent their own lengthy process to update the club's identity.
To get to this point, the club spoke to a wide range of stakeholders and ensured they were all in agreement before launching things to the world. According to Jackson Felts, the club's pre and post game host, the club carried out "more than 10,000 public surveys, hundreds of hours in one-on-one conversations, digital focus groups and in-person roundtables, plus work with creative studios Athletics, Column, DNA and Name & Number".
The club are also linking to their "brand story" on social media, where you can find out more about the whole process and see the new identity in all its glory.
I'm assuming part of this process was making sure all internal staff were on board with things too. That's sometimes one way these things fail to take off...
---
Brand transparency
Speaking of badges, a new trend was spotted by Nick Thompson on X. Clubs such as Manchester United and Sheffield Wednesday have transparent backgrounds on their profile images.
It's especially noticeable in dark mode. Here's how my own picture looks in the two modes on mobile (where it's more obvious).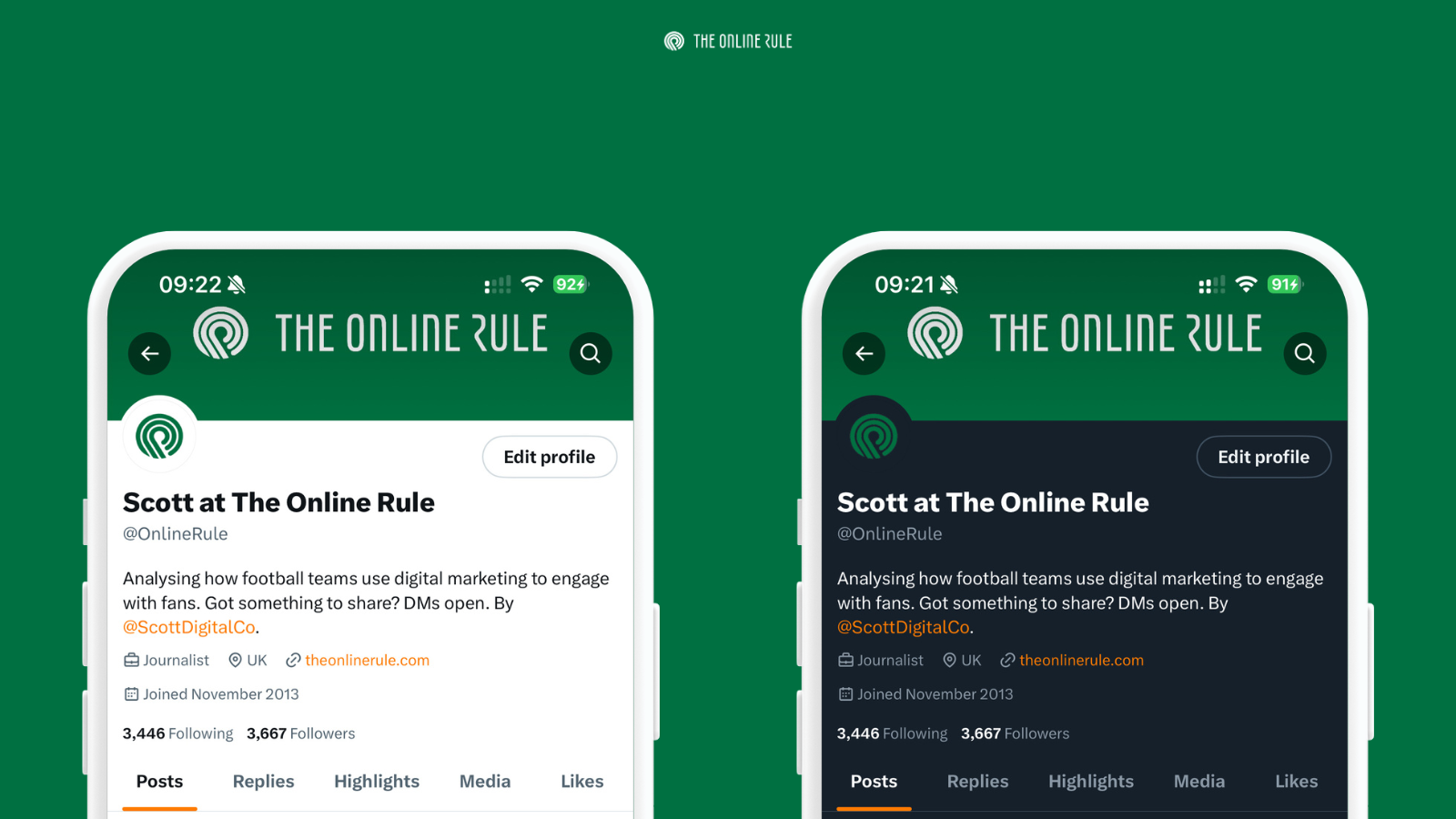 You can do the same thing with your logo by creating a 400 x 400 px image and saving it with a transparent background. If you use any other size the site adds a white background due to the way it crops photos.
In my example the logo looks terrible on a black background so I haven't kept it. Don't forget colour contrasts and accessibility. If in doubt, use WebAIM's contrast checker.
---
Under fire
An interesting situation has arisen in MLS.
With attendances buoyed by the arrival of Lionel Messi, prices have subsequently increased. Any match featuring Messi is the week's hottest ticket.
But what if you've bought tickets just to see him, and he's injured?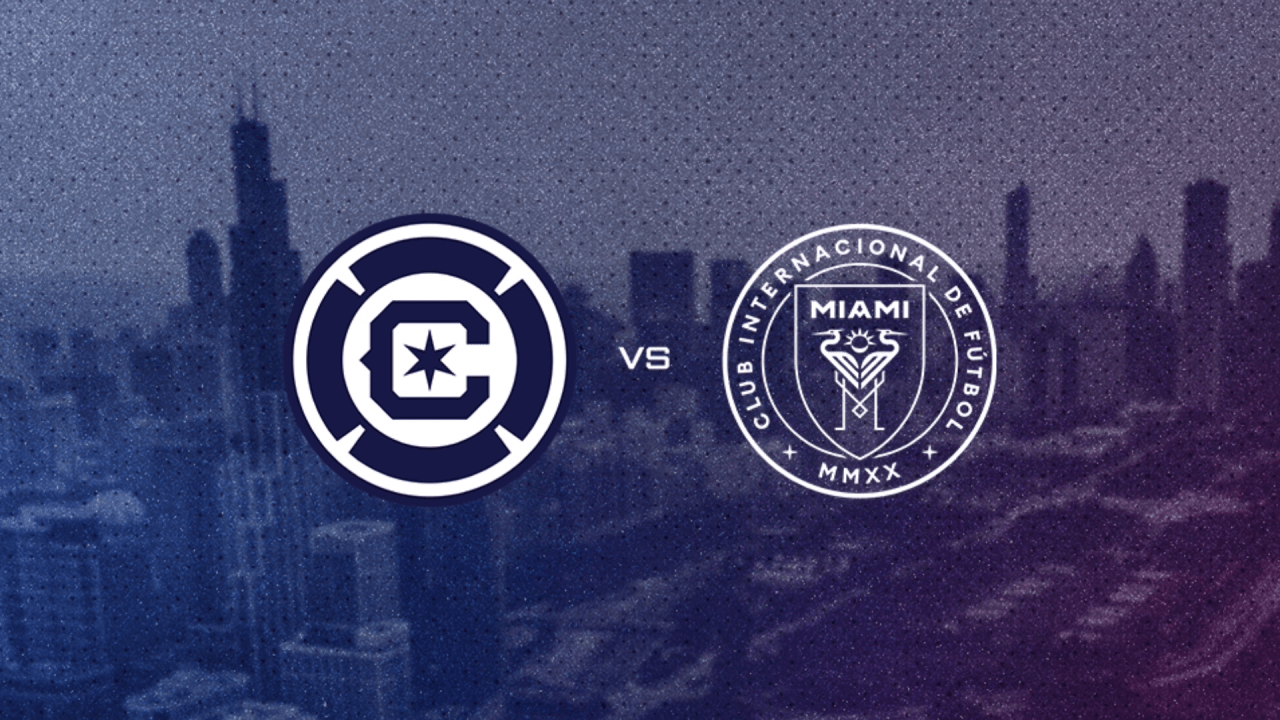 This is the situation faced by Chicago Fire, who played Messi's Inter Miami side this week. After missing a couple of games due to an injury picked up on international duty, the club moved to quell fans by offering them a credit towards a future membership or match ticket well before they knew whether Messi would take to the field.
Over 61,000 tickets were sold in advance for the game, with the club acknowledging many were going to be attending for the first time. As a result, they planned a series of in-match activations and half-time performances to capitalise on the increased attention. The club are understandably keen to try and retain as many of these first-time attendees as possible.
---
X algorithm update #91719
Yeah I know, there's something new about X every week. But this one could actually have a tangible impact on how you're using the platform.
Musk says that accounts should be posting long-form content more often, as posts with links get pushed further away from users.
There's more of an analysis of this on Axios.com, but the main gist is that they're trying to prioritise the amount of time people spend there. It's fair to say this is pretty common among social media sites - if users are clicking links and leaving, that's fewer eyeballs on their posts.
It comes as the world's top news sites have experienced a big decline in traffic referrals from both X and Meta's platforms over the past 12 months. Instead, you should try to create native content as much as possible if you want to maximise your reach.
You could look to create threads that tell interesting stories over a few posts, like Arsenal did earlier this year to celebrate Pat Rice's birthday.
A true Arsenal legend is celebrating his birthday today – and this one goes out to him ❤️

Pat Rice: a thread 🧵 pic.twitter.com/XHWQU62XES

— Arsenal (@Arsenal) March 17, 2023
Consider doing this for things like press conferences, or anything that unfolds in real-time (it's already the standard for matches). You've a better chance of increasing engagement and visibility, and it saves people having to click and visit a site for information.
---
Coming soon
This year's State of Football Social Media will be shortly be opening for submissions. You can see the results of the previous surveys below.
Keep an eye on social media for when it openes, and I'll also send an email when I'm accepting responses.